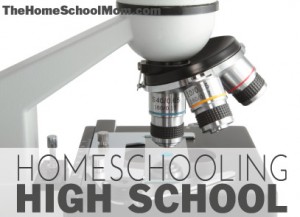 Even parents who have homeschooled for many years sometimes question homeschooling high school. Many are surprised to find that homeschooling high school is often even easier than the younger grades. Students are more mature, often have better study habits, and take more responsibility for their own learning.
If your student is considering college, take a look at our college preparation and admissions resources. For students interested in military service, visit our page for homeschoolers joining the military.
This year in my role as a homeschool evaluator, I met a number of tweens and teens who are interested in fashion. As we went through their portfolio of work and talked about their year, I was fascinated with the ways they had woven their interest in fashion with their academic studies. Two of the teens I met with had taken their interest in current fashion into the past — studying the typical dress and accessorizing of women and men in earlier periods of history. They also took their fashion interest international — studying the current typical dress of modern-day ...
Our family has greatly enjoyed using The Great Courses audio and video recorded classes. The first of The Great Courses we used was The Story of Human Language, presented by leading linguist John McWhorter, who gives 36 lectures about the development of human language, why languages change or become extinct, dialects, how languages and their grammars affect thinking, and what the study of language can tell us about history and interconnectedness of early peoples. From there, we began listening to every Great Courses CD set the library had. They offer courses in science, math, fine arts, music, religion, philosophy, history, ...
Lately, I've been hearing a lot of questions raised about how innovations in technology will change education as we know it – Can machines replace teachers? Do internet resources provide everything needed to develop professional skills? What happens if you replace school with online learning? I've spent my life trying to find out, and the answers I have are both promising and a little horrifying.
If you didn't have a chance to attend our free webinar ,"A Homeschool Parent's Guide to High School Grades, Credits and Transcripts", the full webinar recording is now online. Lee Binz of TheHomeScholar covers a variety of topics and spends over 45 minutes answering participants' questions at the end of the webinar, so be sure to listen to the Q&A session as well as the presentation itself.
We are so pleased to be hosting Lee Binz's free webinar on "A Homeschool Parent's Guide to High School Grades, Credits, and Transcripts" and I am getting very excited! I have had the pleasure of hearing Lee give this presentation and it is fantastic – I can't believe how much information she includes. I have already used what I've learned from Lee's seminar to get started on my 16 year old's transcripts and I have a new confidence about completing them.
Parents can provide a college preparation during high school for every student, which can benefit every child. If they ultimately don't go to college, then your homeschool education will be the only education they get. Make it great! They'll be well prepared for life and their civic responsibilities. Plus, if they ever change their mind and decide to go to college, they will have a much easier time getting in. On the other hand, some parents know early on that their children are college bound. ...
Why would you want to homeschool through high school? Do the advantages really make it worth while? My husband and I homeschooled all four of our boys from kindergarten into early college, and we'd do it all over again in a minute. It was a joyous journey! Here are seven reasons you may want to consider homeschooling through high school.
How do you homeschool in high school? The greatest encouragement someone gave me when I was contemplating what high school home schooling looked like, was – "It's no different; you just keep going." When our children were entering the "high school" years, I had an idea that homeschooling was going to change completely. However, our routine stayed the same, and most subjects stayed the same. The difference was our learning methods and our focus. By the time our children have reached the high school years, a foundational base of knowledge should have been laid. They should have a basic grasp ...
What subjects should you include when homeschooling your teen through high school? Answering this question can and does fill entire books. Personally, I think at least some of the subjects should be related to your teen's interests as much as anything else. But there's one subject that should be mandatory: personal finance. Now that our economy appears to be in freefall, a quick look at the comments section of online articles about the subject reveals people complaining, lamenting and sometimes bellowing about the lack of financial education offered to teens in our public ...
Step One- Thinking About It! Does the idea of homeschooling your high schooler sound scary and uncharted to you? Just as homeschooling is an adventure no matter what grade or age level, homeschooling for high school can sound intimidating! Please know that many, many families have successfully (and happily!) completed this chapter of education for one or more of their children. Speaking as a parent who has done this, these capstone years are do-able, really fun, easier, and more rewarding than our family imagined they'd be. What's wonderful is that just ...
Help for Homeschooling High School
Course Planner & Transcript Template – Our spreadsheet planner, Homeschool Planner Plus, includes several resources to help you plan and keep track of your high school student's courses and credits. It includes a transcript template that will calculate GPA for you based on the grades input for each course.
Senior High: A Home-Designed Form+u+la and other resources – Book by Barb Shelton of Homeschool Oasis; great for preparing your child for life after high school
How to Study – Studying is a skill to be learned, not a talent one is born with. From taking notes in class to how to succeed on an essay test, this site gives useful and practical ways to succeed. When you click a link, scroll down to see the results – the page will not appear to change when clicking links since what changes is out of site below. The site is provided by two education professors who developed more detailed study skills programs that can be purchased from the site.
Build a high school transcript – Building a high school transcript can be a daunting task. It doesn't have to be. Teascript enables you to create a professional transcript in minutes instead of days.
Need a little hand holding? There is an all-in-one resource that will raise your confidence level and give you all of the tools that you will need to provide an excellent high school education for your teenage child AT HOME, preparing him for college (if desired) and a productive future, without all of the trappings of the public high school.
Join the Upper Level Homeschool class and get 13 weeks of step-by-step instruction – all the information and resources necessary to teach your high school level student – delivered straight to your email box! The Upper Level Homeschool course teaches you how to prepare your teen for college and adult life. The first 5 weeks includes:
Mapping a 4 Year Course of Study
Designing a Course for High School Credit
Outsourcing Difficult Subjects
Starting & Maintaining a Transcript
Establishing Good Study Habits
Most weeks the lessons will also include hyperlinks, worksheets and even curriculum samples for you to use. Find out more:
Upper Level Homeschool Course
Online High School Programs
* Our listing of these schools does not imply endorsement. Please research and use wisdom research when choosing an online school. There are several websites listed under Miscellaneous Helps that can help you evaluate online schools.
ALEKS – Assessment and LEarning in Knowledge Spaces is a Web-based, artificially intelligent assessment and learning system. ALEKS uses adaptive questioning to quickly and accurately determine exactly what a student knows and doesn't know in a course. ALEKS then instructs the student on the topics she is most ready to learn. As a student works through a course, ALEKS periodically reassesses the student to ensure that topics learned are also retained. ALEKS courses are very complete in their topic coverage and ALEKS avoids multiple-choice questions. A student who shows a high level of mastery of an ALEKS course will be successful in the actual course she is taking. ALEKS also provides the advantages of one-on-one instruction, 24/7, from virtually any Web-based computer for a fraction of the cost of a human tutor. Although not every subject is covered, there is a wide selection of courses available with an emphasis on math and business.
American School – The American School has been offering educational programs by correspondence for over 100 years. Their goal is to give each student personal attention, including the personal grading of examinations. Tuition is very affordable
Citizen's High School – Citizens' High School provides quality coursework for people to earn a high school diploma from an accredited program. They observe a year-round calendar and students may begin and complete coursework and grade levels at their own pace and in the comfort of their own home or wherever their travels may take them.
K¹² International Academy – The K¹² International Academy is an accredited, private online school that offers the world-renowned curriculum from K¹², the market leader in online curriculum programs for grades K-12. K¹² also offers a virtual public school; be sure you understand the difference as the virtual public school is under the umbrella of a local school district.
Laurel Springs School – "Laurel Springs School, founded in 1991, is an accredited private school offering distance learning college preparatory curricula and teacher services for grades K-12. Located in Ojai, California, Laurel Springs serves students in all 50 states and in 43 countries. Current enrollment is 3,000 students, with more than 2,000 students preparing for college in the online high school program. Laurel Springs uses web-based communication tools, a standards-based curriculum, and personalized instruction to offer students the highest quality home education experience."
Liberty Academy Online – Liberty University Online Academy is a web-based curriculum specially developed for students in grades 3-12 and supported by Liberty University. LUOA offers a turn-key home learning system with proven curriculum that is simple to use. Features:
Online academic support through a unique faculty/student messaging system
Automated lesson planning
Instant grading feedback
Flexible, yet structured program, customized to meet the needs of each student
Biblically-based, Christ-centered curriculum
Rolling enrollment: enroll and start classes at any time of the year
Qualified academic support with your personal academic advisor
Record keeping and transcription of all student work
Access to Liberty University's extensive online library services
Oak Meadow – Oak Meadow publishes homeschool curriculum materials adapted from the Waldorf method and has an accredited distance education school. For over 30 years, Oak Meadow has created independent learning materials for families around the world. Through experience, Oak Meadow provides a firm foundation for academic excellence, while offering new opportunities for learning. They offer a unique hybrid of accredited standards delivered with imagination and heart. Visit their website to request a catalog and view sample lessons, or call their office in Vermont to speak with their supportive staff.
SAT/ACT Test Prep
Grockit – The Wall Street Journal calls Grockit "an inexpensive and more enjoyable way to study for big tests". From their reviewer:
For the sake of testing, I focused on the SAT and plunged back into the depths of reading, writing and (gulp) math to get a sense of what students see and do on Grockit.com. In a short period of time, I found myself wanting to go back to the site to get better at certain sections or to earn more Experience Points, which result in badges and unlock new levels of study, both of which can be optionally posted to outside networks like Facebook or Twitter.
Total Transcript Solution
The truth is, you don't have to spend hundreds or even THOUSANDS of dollars to create a winning homeschool transcript that will WOW the colleges! You can do it yourself and this wonderful book by Lee Binz can help. Total Transcript Solution will guide you through the process of creating high school transcripts using the same method that earned Lee used for her sons.
Lee is a regular homeschool mom who two years ago struck gold. She discovered how to convert four years of independent homeschooling into transcripts that earned both of her sons full-tuition scholarships at their first choice university! Total Transcript Solution will guide you through the process of creating high school transcripts using the same method that Lee used for her sons.
[This product] is so easy, I'm actually excited to sit down and create my son's transcripts! If you're homeschooling through high school, this book will remove all your fears around credits, course descriptions, and grades, and will help you translate your student's homeschool work into the language of college admissions officers! An awesome tool for all homeschooling parents! — Jill in WA
For more information, visit Lee's website and view the Total Transcript Solution.
Miscellaneous Helps
Diploma Mills: Degrees of Deception – FTC consumer alert advising consumers how to avoid getting scammed by a diploma mill for a high school or college degree.
Important Questions About Accreditation, Degree Mills andAccreditation Mills – From the Council for Higher Education Accreditation
National vs. Regional Accreditation – Explains the basic differences
Information about Diploma Mills – From eLearners.com, this article explains how to recognize Diploma Mills.
Understanding Accreditation – "Will employers value the online degree you have received? Will you be able to transfer credits from your online course to another institution? Will the online program you select provide a rigorous and worthwhile educational experience? A key to answering these questions is an understanding of accreditation and the accreditation process. This article will provide you with the basic information you need to make wise and informed decisions when selecting an online program or course."
"How Do We Know When We're Done?" – "How do homeschooling families decide when their teenagers have completed high school? What combination of academic work, accomplishment, and time is enough? How do families evaluate their teenager's learning and decide What's Enough?" This article by Cafi Cohen helps answer the question, "How Do We Know When We're Done?"
Taking Charge – "Should we homeschoolers be worried about getting conventional credentials? Are homeschoolers' futures jeopardized because the path to a conventional diploma is less clear-cut than it is for a student in a conventional school? Why and how is the process of getting a diploma becoming more complex? What choices do we have?" This article by Larry and Susan Kaseman addresses these questions.