Homeschooling is the ultimate DIY project, right? I used to joke that we were insourcing—doing ourselves what was once left up to our kids' schools.
But maybe you want to homeschool and outsource. That is, you want to direct your child's education, and you want it to be a home-based education, but you also want to outsource parts of that education.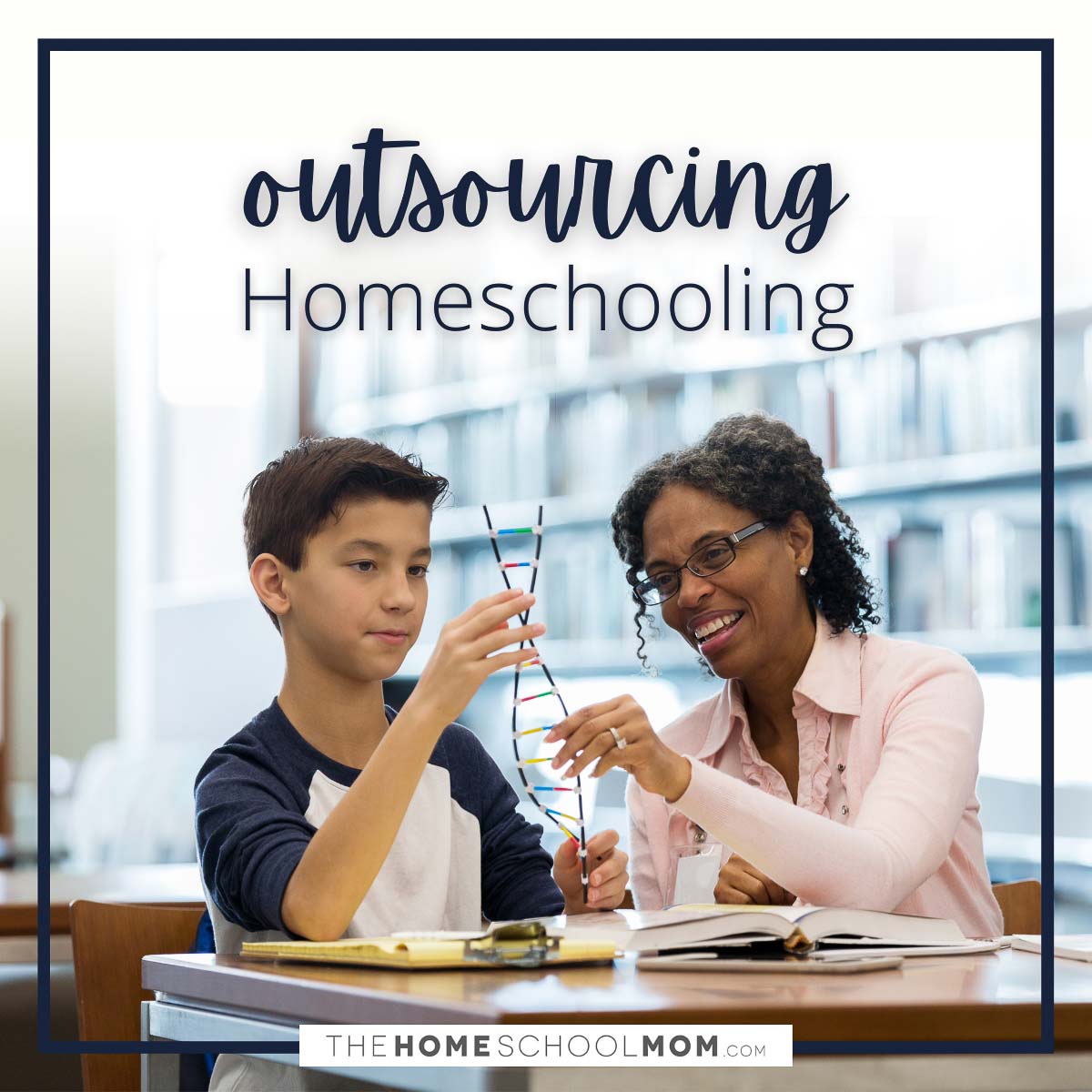 Can you do that?
Sure! And now more than ever—because resources have sprung up to meet the needs and wishes of homeschoolers.
Homeschooling parents can choose to outsource all, most, or just a little of their kids' education. Here are some ways parents outsource:
Enroll kids in a homeschool co-op
Send kids to a tutoring center for a particular subject
Enroll in a face-to-face class in the immediate community. Classes may be

Privately run by experts in their field or current/former teachers
Offered by a business, museum, park, or community organization

Dual enroll high schoolers in community college classes while homeschooling
Enroll part-time at the local school, where permitted
Use self-paced online curriculum
Pay (or trade with) a fellow homeschooling parent
Find a specialist in a subject who can mentor or tutor your child, online or in person
Enroll in a private school (online or in person) for one or two classes
Enroll in online schooling in a class with a live remote teacher
Why outsource? Among the reasons:
Lighten the parent's load
Give the child exposure to more smart adults
Cover subjects and activities where parent is not an expert
May provide a collaborative learning experience with other kids
Ease a transition back to school or college
Provide a unique experience to encourage a child's niche interest
To get extra help from an expert
Outsourcing, which often takes a respected front seat in homeschooling these days, does come with questions to consider:
Is this a safe environment for my child?
Will the outsourced experience fit my child?
Does the cost fit my budget?
How will outsourcing affect our schedule?
Does my child want to do it?
Does outsourcing fit my state's homeschool laws?
To homeschool, you don't have to do it all. You just have to figure out how it all gets done!
Outsourcing can be an enjoyable part of your homeschool puzzle.