Even parents who have homeschooled for many years sometimes question whether to homeschool high school. When you homeschool high school, students are more mature, often have better study habits, and are able to take more responsibility for their own learning.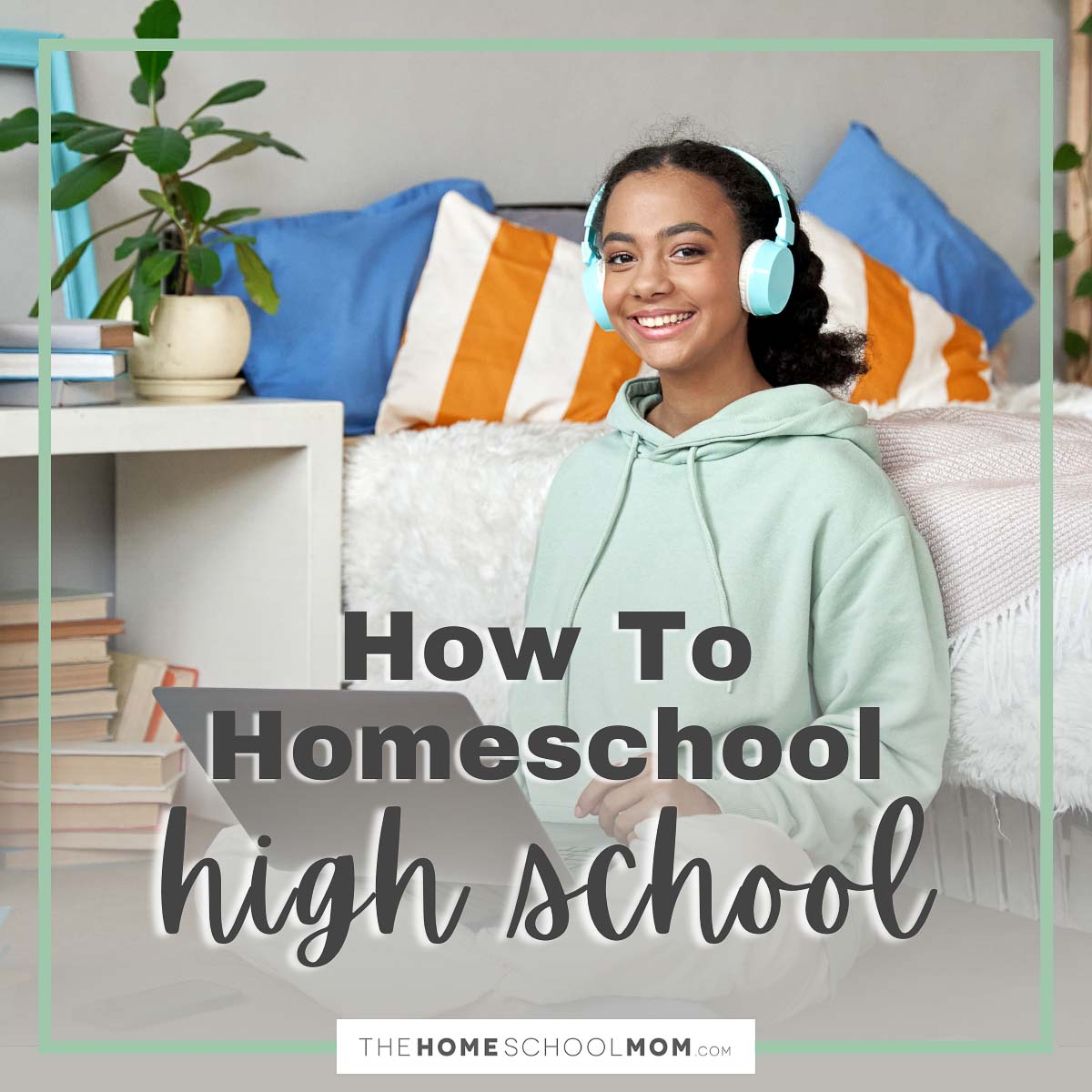 If your student is in or starting high school and considering college, take a look at our college preparation and admissions resources. For students interested in military service or are not college-bound, visit our page for homeschoolers joining the military or our page about homeschooling students who are not college-bound.
Jump to:
Help for Homeschooling High School
How to Choose the Best Homeschool Curriculum - Choosing the best homeschool curriculum is important to new and prospective homeschooling parents, as well as those who want to improve homeschooling or adjust to a new phase, such as kids starting high school. Many parents start with the question, "What's the best homeschool curriculum?" A more productive question is, "What homeschool curriculum is the best fit?" Asking the right questions before investing in what may end up being a poor fit saves money and frustration.

Free High School Course Planner - Our spreadsheet planner, Homeschool Planner Plus, includes several resources to help you plan and keep track of your homeschool high school student's courses and credits.
Free Homeschool Transcript Template - In addition to helpful hints for creating a transcripts, this resource includes a free template that will create official transcripts (including calculating GPA for you) based on the grades input for each course.
Free Community College Course Planner - If your student is taking community college classes (using community college classes as dual enrollment gives your child an opportunity to learn core college subjects in a small classroom setting while saving money by completing the first year of two of college at significantly lower cost), our free course planner spreadsheet can help you make sure your tuition dollars are put to the best use by ensuring that the courses will meet requirements.
More Suggested Reading
Online High School Program Reviews
Online high school reviews by other homeschool parents can help you choose the right program for your student. The feedback is from families who have used the online programs to homeschool high school and includes pros & cons along with detailed feedback. Topics covered in the reviews include accreditation of the school, teacher quality, level of customer support, quality of curriculum, flexibility of schedule, and more.
Reviews for some of the best known online high schools are linked here: