New to homeschooling?
Although the idea of homeschooling can be overwhelming, know that you can do it. Learning takes place all the time, and just as your child learned to walk and talk with you as their teacher, they can continue to learn at home in a relaxed, loving environment. Homeschooling is not public school at home. As Rebecca Capuano says in her post about the differences between public school and home education, "It is a completely different way of thinking about education, and a completely different way of approaching education. It is teaching tailored specifically to individual children rather than according to a standardized set of guidelines or curriculum for the masses. And because of this individualization, home education is effective by virtue of the fact that it does not have to look like the public school classroom."
The best way to consider the choice to homeschool and to begin to make choices about curriculum is to look at the big picture first, then funnel down to the smaller topics. Rebecca's advice to new homeschoolers is a great place to start reading, along with our series about the benefits of homeschooling.
Start homeschooling with these steps
Looking for more hand-holding? The ABCs of Homeschooling covers all of the basics and much that you might not even think to ask. Terri Johnson and her husband Todd have been homeschooling for 11 years and are also the publishers of history and geography curricula for homeschoolers. Terri has put together a wealth of information in the 26 week e-course for beginning homeschool parents. The course is also available with all lessons up front (skip to the bottom of the landing page). The math lesson from the eCourse is available as a free download.
More Reading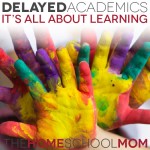 Many experienced homeschoolers have long valued the ability to delay formal academics to create a more holistic early childhood education for their young children, with the understanding that this creates a rich foundation for later academic and life success. Today, parents new to homeschooling are embarking on homeschooling at a time when public schools are emphasizing early formal academics and implementing standardized testing of very young children, despite lack of evidence that these practices enhance educational outcomes for the children. As David Elkind (author of The Hurried Child and The Power of Play: Learning What Comes Naturally) writes in "Much Too ...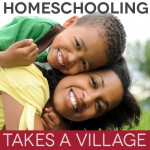 You've heard the African proverb, "It takes a village to raise a child." You've probably also noticed slap backs like, "I've seen the village and it's not raising my kids."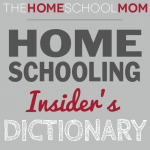 New homeschoolers can't help but experiencing it. It often happens the first time you go to a homeschool convention, or visit a homeschool co-op. You walk in, start to get the lay of the land, and then it hits you… This is like a whole different world. There are different norms, different terms, different expectations — and everybody who's in it seems to "get" it. You start hearing things like "Notice of Intent" and "IOWA" and "lapbooks" and you start to wonder just what it is that you've gotten yourself into.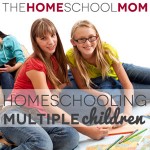 Families new to homeschooling often wonder if it is possible to successfully homeschool more than one child at a time. It can seem very daunting! There are always challenges to homeschooling, whether you have one child or several. The trick to homeschooling multiple children, ages or grades with some measure of success and grace can be summed up in one word: organization.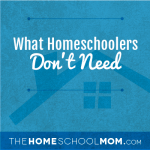 Sure, there are basic necessities for getting the job done. But many of the perceived "needs" for an effective homeschool really aren't. That's right. You can educate your children at home with much less than most people think. So in this two-part series, let's look at a new back-to-school list: the list of what homeschoolers don't need!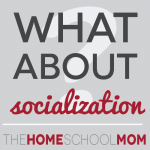 It's often the first question out of the mouths of non-homeschoolers. For homeschoolers, it's the question they wish they never had to hear again. As a new parent with homeschooling friends almost 2 decades ago, I asked it. As a homeschooler with young children in an area where homeschooling was prevalent, I had pat answers. As a more experienced homeschooler with a wider exposure to people in many geographic and social settings, I wanted to take a second look at the question of socialization with some input from another experienced homeschooler, Jeanne Faulconer.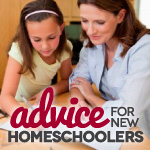 I've had more friends this year decide to homeschool than any other year since we began homeschooling. The reasons have varied — concern over values taught in the public school system, distress about peer relationships, a desire to inculcate principles of faith, worries about increased "teaching to the test" procedures in government schools, an interest in providing more individualized instruction… but whatever the reason, each parent has had a significant "deer in the headlights" look as they have shared their newly chosen educational path. They have one question in common, whether spoken or unspoken: "How do I homeschool my child?" ...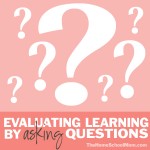 Homeschooling parents are sometimes asked about how often they test their children. Some do give tests that are associated with specific text books or curricula. However, many never give tests, and others only assist their children with learning test-taking skills when there is a practical reason, such as preparing for a state-required standardized test, a college readiness test such as the SAT or ACT, or helping a child prepare to enter a more formal learning situation.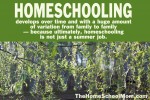 This is the time of year when I begin to hear from many people who are interested in trying homeschooling over the summer. For lots of parents who have not made a final decision about whether to homeschool during the next year, this seems like a practical approach. If homeschooling doesn't seem to work, their children can enroll in school for the next school year, without any lost academic time. If homeschooling does seem to work, then the family can commit to homeschooling fully and begin the next academic year with home education. Many veteran homeschoolers will tell you, though, that a ...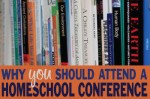 Why should you attend a homeschooling conference or convention this year? Conferences help you adjust your course and recharge your batteries. If you need to refine your homeschooling style, find new curriculum or resources, or re-consider your children's needs, a homeschooling conference can provide the stimulation you need to help you figure out how to tweak and improve your homeschooling life. You'll also have a chance to re-charge your own batteries; hearing informative speakers and being surrounded by other homeschooling families can inspire and refresh you.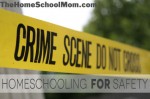 This morning, my jaw dropped when I heard radio host Dennis Miller repeatedly tell a caller who was upset about the horrendous school shootings in Connecticut that he should consider pulling his young daughter out of school and homeschooling her. Miller was clearly serious. I'm not used to hearing homeschooling being recommended by people like Dennis Miller, but in the wake of the awful event at Sandy Hook, I can see where shaken parents all over the country are looking at their children and thinking, "How can I protect them?" when dropping them off at school each day no longer ...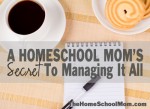 Secrets of a Successful Homeschool Mom: I think every successful homeschool mom has a secret…her secret to managing it all. Because the truth is that homeschooling itself is overwhelming; it's just difficult to get it all done. When you add in the responsibilities of keeping the household going along with it, sometimes we feel like we're on some roller-coaster that we can't ever get off. Academics to teach, social skills to impart, character to instill, cleaning to complete, food to make, activities to attend, transportation to provide, jobs to fulfill…it's just so much. Too much, sometimes. Enough that it usually takes ...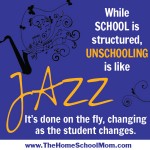 There's nothing I get asked about more as a parent than unschooling, and nothing I recommend more to other parents.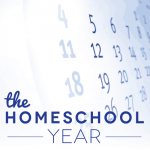 The Homeschool Calendar: New homeschoolers and non-homeschoolers frequently wonder about whether the "homeschool year" follows or needs to follow the traditional calendar used by most public and private schools in the United States. Long-term homeschoolers frequently find their answer to that question changes as their children get older. Casual observers of homeschooling might think "of course" homeschooling has to follow a school calendar in order to be legitimate and sufficient.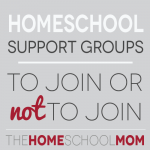 Fall back-to-school often brings many homeschoolers to a choice: Do I join a homeschooling support group or co-op? There are many different types of homeschool groups, including intimate family groups with shared teaching, nationally-based tutor-led groups such as Classical Conversations, local extra-curricular-based support groups, state-based associations (such as Home Educators Association of Virginia), and local co-ops with parent-rotated teaching. The goals, purposes, cost, and time commitment varies with each different group, so it's almost impossible to speak in generality about the myriad options homeschoolers have for joining with other home educators. But if you're going to consider it, fall is ...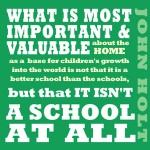 She got me thinking. My friend, who, for the first time, was questioning some of the values, methods, and efficacy of public school and began investigating the idea of home education for her family. By asking me questions about this whole "homeschooling thing" that we do, she brought to my attention something with which we homeschoolers ourselves struggle. My friend didn't even realize it, but with her questions about what we did and why we did it, she displayed what is a very common misperception about homeschooling: that homeschooling is some kind of a microcosm of the public school classroom, ...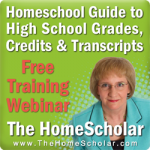 If you didn't have a chance to attend our free webinar ,"A Homeschool Parent's Guide to High School Grades, Credits and Transcripts", the full webinar recording is now online. Lee Binz of TheHomeScholar covers a variety of topics and spends over 45 minutes answering participants' questions at the end of the webinar, so be sure to listen to the Q&A session as well as the presentation itself.
Many public and private schools are starting the new year, and it's not surprising that many homeschoolers use the fall to "get back into the groove" of things. Whether moving up to the next level in curriculum, adding a new subject, or simply trying something new, "back-to-school" can be an exciting time of rejuvenation and starting anew for home educators. It's easy, though, to get caught up in the whirlwind of curriculum, practices, scheduled events, and educational endeavors that before you know it, the year is halfway over and you wonder where the time has gone. As those with grown ...
Springtime brings warm weather, beautiful flowers, and….homeschool conventions! There are few better ways to be inspired, encouraged, and invigorated along the journey of homeschooling than attending a homeschool convention. It is an opportunity to be surrounded by like-minded people, attend informative workshops, see lots of new curricula, and receive wisdom and encouragement from experts and veteran home educators.
Why would you want to homeschool through high school? Do the advantages really make it worth while? My husband and I homeschooled all four of our boys from kindergarten into early college, and we'd do it all over again in a minute. It was a joyous journey! Here are seven reasons you may want to consider homeschooling through high school.
One of the most frequently asked question by homeschoolers is : "What home school curriculum should I buy?" It definitely is a hard question and perhaps you are asking that question right now. However, I will not be giving you a simple answer so that you can purchase the correct home school curriculum for your family. Instead I will give you the tools and questions you need to ask in order to make a good choice. Firstly, to choose home school curriculum that will suit your family, you need to work out what your goals are for your family. Goals help you to ...