Some teens are more interested in going to work or starting a business immediately after their graduation from homeschool. Some want to join the military, take a gap year, volunteer extensively, work on the family farm, or go to vocational or trade school.
You can help launch these homeschooled teens who are pursuing what they want to do with their lives—with alternatives to college degrees.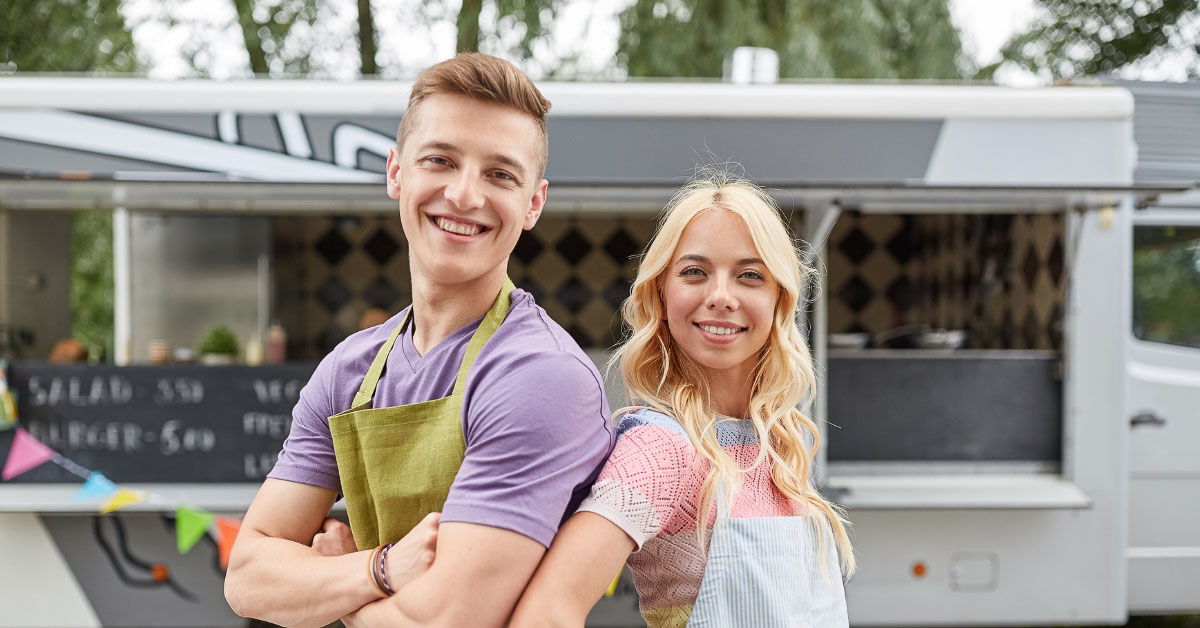 Jump to:
Benefits of college alternatives
In addition to playing to many teens' strengths, these paths can make a lot of sense financially. The mikeroweWORKS Foundation says, "Today, the skills gap is wider than it's ever been. The cost of college tuition has soared faster than the cost of food, energy, real estate, and health care. Student loan debt is the second highest consumer debt category in the United States with more than 44 million borrowers who collectively owe more than $1.5 trillion. According to the Bureau of Labor Statistics, there are more than 7 million jobs available across the country, the majority of which don't require a four-year degree."
And, direct entry work contributes to the betterment of communities. Infrastructure is improved, valuable services are provided, and people are taken care of.
Practical alternatives to college
Maybe you and your teen know that earning a bachelor's degree from a traditional college is not the right path but aren't sure what to do instead. This list of 21 practical alternatives to college can jumpstart your research.
Enter the workforce
Start a small business
Enlist in the Military (including the Merchant Marines)
Learn a trade and get licensed (Examples: welder, plumber, HVAC technician, electrician, auto mechanic, brick mason, cosmetologist, massage therapist, nail technician)
Take adult continuing education courses at a community college (Examples: small motor repair, carpentry)
Pursue online learning through MOOCs and other affordable and free online courses
Get an apprenticeship
Become a public safety officer (Examples: firefighter, police officer, emergency dispatcher, EMT, paramedic)
Earn a healthcare credential (Examples: nurse's aide, phlebotomy technician, dental hygienist)
Take a career-related course of study (Examples: real estate agent, travel agent)
Improve and monetize an existing hobby or skill (Examples: writing, art, music, coding, sewing, woodworking, photography, graphic design)
Volunteer
Join AmeriCorps or the Peace Corps
Learn to code
Get certified in a fitness-related field (Examples: personal trainer, yoga instructor)
Become a flight attendant
Become a virtual assistant
Get a TEFL certification and teach English as a second language
Become a house-sitter
Become an au pair
Go to culinary school
Customize high school
Alternative learning experiences will help homeschooled teens who are not college-bound identify their interests and gain skills they need for their adult lives. Often, interest-led learning and project-based learning are good homeschool approaches for kids who are interested in entrepreneurship, vocations, trades, and direct entrance into the workforce.
They still need to develop their writing, thinking, communication and computation skills. However, homeschooled teens can be given opportunities to improve these skills in the context of planning, completing, and assessing projects or as part of developing a business venture.
You can shape high school specifically for your kids who already have a specific post-high-school goal or who have strong and enduring interests. Find out the requirements for a particular goal, whether that is taking the military's ASVAB test, gaining admission to a shipyard apprentice program, or qualifying for a small business loan. For your planning, list experiences and skill practice that will help your teen prepare. Then work them into homeschooling during their high school years.
Cindy LaJoy of Blue Collar Homeschool provides encouragement and resources for parents of homeschooled kids who aren't going to college—sometimes because their gifts lie outside college prep academics and sometimes because they simply have another path in mind. Listen to the Blue Collar Homeschool interview on the Smiling Homeschoolers podcast.
Support teens' interests
Sometimes it's hard to tell whether a teen's interests will be enduring and a lead-in to a vocation or whether the interests are serious but more brief and passing.
Support your teen's interest even though you can't know the outcome.
Typically, the knowledge and experience gained will have value even if your teen's interests eventually develop in another direction.
For example, making plans to build a boat in your backyard might be plans that don't ever result in a boat—but those same planning skills may be valuable for developing another type of project.
And it's a good thing that there are so many positive cross-applications of skills and knowledge. Teens do a lot of changing their minds, so your kiddo who has spent years preparing to be a professional dancer may pivot. The years and dollars spent on dance may also provide your teen with insight about themselves and insight about making a living and a life—even if they don't pursue dance as a career.
Help them keep going.
Find helpful people and experiences
Like any supportive homeschool parent who is embracing the flexibility of homeschooling, you'll help identify and nurture your teen's interests through suggesting reading, videos, hands-on work, skills practice, field trips, and projects.
You may have already built community by networking among homeschoolers. Ask those friends and acquaintances for leads on opportunities for your kids. Take your networking up a notch by asking neighbors, relatives, business associates, and your kids' coaches and mentors if they know of experiences that might benefit your teen. 
Help your kids seek out apprenticeships, mentorships, internships, job shadowing, employment, and volunteer opportunities. They will learn from the networking you do on their behalf, understanding that seeking people and experiences with expertise is part of the game.
Older teens and young adults will begin to network on their own behalf. Networking tip: have them set reminders in their calendars to reach out to connections every six months, so they don't get stale.
Remember that not all internships are "already established." Homeschooled teens often get internships because they and their parents work together to ask local businesspersons if they would like to have an intern. Many small businesses have never considered having an intern or would assume that it's too much of a wild card. However, faced with a polite and eager homeschooled teen who has a supportive parent, a businessperson may see value in the arrangement.
Tips for internships:
Ask family and friends for leads on possible internships.
You and your teen—or your teen on their own—(depending on age) can send emails or do in-person "cold calls" (when businesses are not busy) to present the idea of an internship.
You might have to approach many businesses before you reach one who understands what you're asking and feels able to have a high school age intern. (We went to seven or eight sole locally owned computer shops before finding a guy who got it and welcomed our  14-year-old son as an intern).
Don't overtax your teen with an internship. One morning or afternoon a week at a business may be a good start.
Establish a trial period, and if that works out, have an ending period that can be renegotiated if things go well for both the business and your teen. When a once-or-twice trial is over, a four-week or six-week commitment with a clear end date is helpful. This lets your teen gracefully change direction if needed, and it may also be a point at which the businessperson could consider your teen for part-time employment if they want to keep them around. Sometimes businesses and teens may just want to extend the internship for another specific period.
Consider what you know about the adults your teen is invited to intern with and whether your teen can identify and react decisively to inappropriate adult behavior. Most mentors simply enjoy helping teens develop skills and gain experience, but we must be realistic that there can be bad influences and bad actors.
Find out if there are labor laws where you live that may impact internships, apprenticeships and employment for teens. This could include what/how many hours they work, job duties, age requirements, pay policies, and equipment they may operate. (Labor laws vary state-to-state).
Encourage career exploration
Share resources to help your teen consider career possibilities. Here are two examples:
Help with job searches
Also? Get specific in seeing that your teen has what they need to pursue an alternative to college. For example, if they want to enter the workforce directly, during high school you could have them learn how to conduct a job search in today's world.
Help teens learn to:
Create a resume
Use employment listing sites ("job boards")
Practice completing application forms - online and on paper
Learn to write email cover letters and thank yous
Request references from adult mentors and teachers
Use common computer programs and apps
Help your teen learn how to apply for a job online. For example, teens need to know that resumes may be screened technologically by employment platforms. Resumes that don't contain the correct keywords for specific jobs may never make it to the hiring manager's inbox. Help your teen learn to authentically customize their resume with wording that will match potential employers' needs.
You could spread these experiences over several of your teen's high school years or arrange many of them into a Careers elective.
Consider community college, vocational, and trade schools
As part of your networking, become aware of the trade and work training programs available in your area. In many states, community colleges offer vocational programs as well as college transfer programs. In addition to associate degrees, your local community college may offer certifications or other types of credentials for skilled trades, technical education, and direct entry job skills.
Career and Technical Education (CTE) may be available for some high school homeschoolers at a "vo-tech" center or school that serves public school students. Not all states and not all school divisions allow homeschoolers to participate in their vo-tech programs, but it's worth checking into.
Examine for-profit colleges and post-secondary vocational schools carefully. They may have programs relevant to your teen's interests, and there are some good ones. However, there have also been some scams where students do not receive authentic training or assistance with job placement as promised.
Homeschool grads typically do not need to submit a diploma for entry into regionally accredited colleges or universities (they need transcripts instead), but your teen may indeed need to submit a copy of a homeschool diploma to enter a vocational school such as a cosmetology school, massage therapy school, or an HVAC technician program.
If your teen may be headed in the direction of a vocational school, inquire with the school years ahead of time about whether a homeschool diploma is sufficient for admission. Often, you can create or order your teen's homeschool high school diploma and include a statement on it about following all home education laws of your state. You can have your signature notarized on the diploma to make it official.
However, there may be some vocational schools that are real sticklers for state-issued diplomas, which can create disappointment. You and your teen will not want to make assumptions about the type of diploma needed to enter these programs.
Help with executive function
You can also help your teen know how to:
Use a calendar or planner
Create and use a task list
Manage wake-up alarms and sleep schedules
Plan to meet deadlines
Start, focus on, and complete projects—working from smaller to more complex
Provide financial education
Help your teen learn how to manage personal finances. They should learn about:
Bank accounts—savings and checking
Credit and debit cards
Personal budgets
Taxes and withholding—how much of a salary is actually take-home pay
Health insurance and other benefits
If they are going to establish their own business, encourage them to meet with a mentor from SCORE who can help them create a roadmap for their business, learn about legalities, consider pricing and marketing strategies, and much more.
Since they may consider loans for trade or vocational school, talk to your teen about the impact of education loans.
College, but later
Sometimes our homeschool grads decide to attend college later, after working a few years or serving in the military, for example. This can be a surprise to parents who were fully supportive of their teens pursuing alternatives to college when they were 17, 18 or 19. Online college classes for adults are available that can work well for full-time workers.
This is one reason why homeschool parents should always provide transcripts for their homeschooled high school graduates. Give them hard copies and digital copies, and secure your own copies of their transcripts in case you're called on to provide them in the future. We don't know the future decisions our young adults might make, and a transcript will make their life much easier to navigate if they decide to go to college, even in their mid-twenties or mid-thirties.
Community colleges provide a "way in" for those who want to pursue college later, even if a high school student did not have all the usual college prep credits at the time. But if your "later college student" does want admission to a community college later? You guessed it: they will be asked for their high school transcript.
If you've already provided a transcript with instructions to keep it handy, your adult kids will not have to worry about how to find or create a transcript based on their high school years a decade ago.
Launch your teen
There are many ways teens can begin to create a satisfying and responsible adult life. But they're teens—they don't necessarily know the steps they should take.
With your greater knowledge of the world and ability to customize, network, and research, you can help prepare them by providing a thoughtful launch into adulthood.