Maybe you never thought you would consider homeschooling, or maybe you were thinking about starting in the fall. You might be completely unprepared to start homeschooling in the middle of the year, but circumstances are forcing you to consider bringing your child home sooner rather than later.
Perhaps it is bullying, a negative school environment, an illness, school anxiety, a stressful family situation, or some other unexpected circumstance causing you to consider pulling your child out before the end of the school year. Regardless of the motivation, your first question is likely, "Can I start homeschooling mid-year?"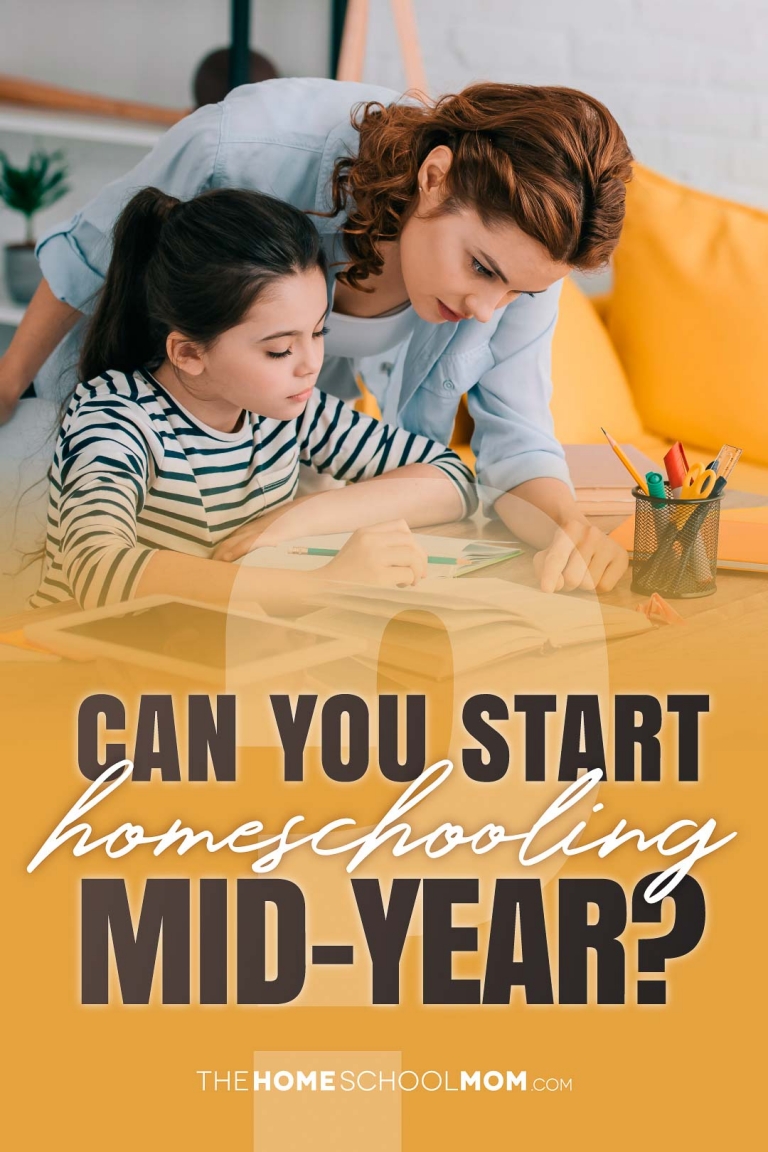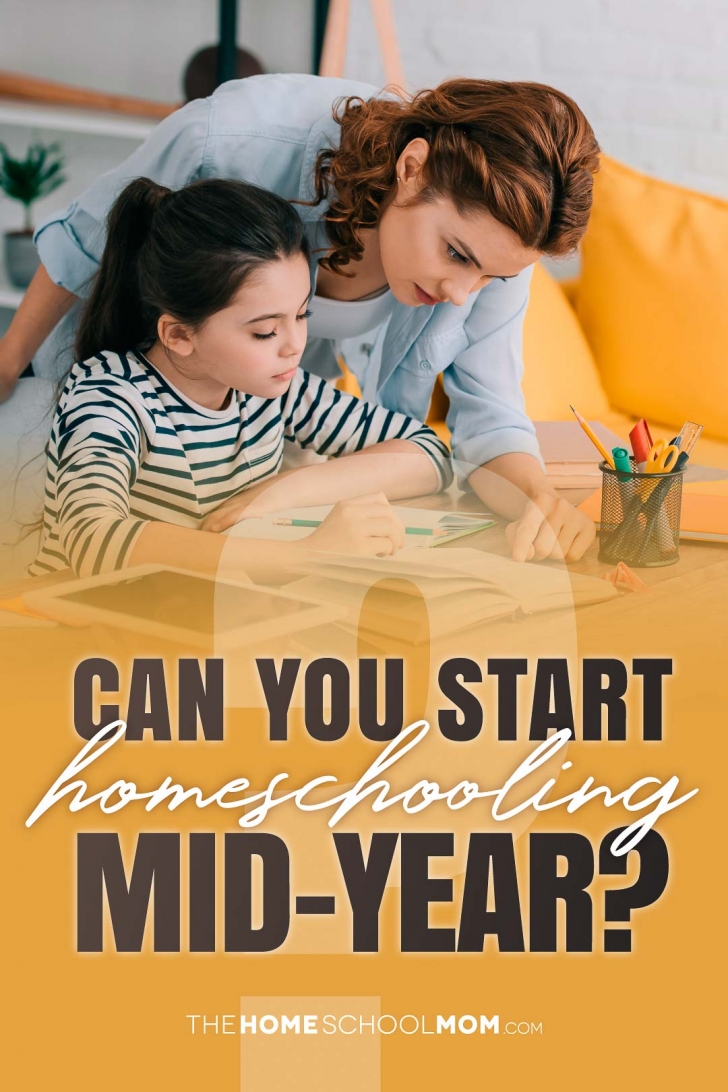 The answer is yes—you can begin homeschooling at any time during the school year in all 50 states. There are several considerations you should take into account, so take a deep breath and know that you can start when you need to start. Grab a cup of coffee or tea, relax, and read on to find out what you should think about when you start homeschooling in the middle of the year.
Things to Consider When Starting to Homeschool Mid-Year
Know the homeschool law. While it is legal to start homeschooling any time during the year, you want to be sure that you follow the requirements to be legally homeschooling as set forth in your state's homeschooling statute. Education is regulated by the state, so it is state law rather than federal law that sets the requirements.

Each state is different and requirements for withdrawing your child from public school to homeschool range from none to naming your homeschooling to submitting a notice of intent and curriculum descriptions to signing up with an umbrella school, so be sure you know what is required of you to officially start homeschooling. You can find links to each state's homeschool requirements here; we recommend both reading the actual homeschool statute for your state and the interpretations of it from your state's homeschooling organization(s).

Plan to deschool. If your children have always been taught in a classroom, you may never have heard the term deschooling. To fully benefit from homeschooling, the child and parent have to let go of the private or public school culture as the norm. This is called deschooling, and while it may be tempting to jump in with curriculum, skipping the deschooling process for students and for parents usually causes more stress and increases conflict.

Jumping straight into buying curriculum and scheduling full homeschool days from day one without considering the impact that a classroom learning environment has had on both you and your child generally leads to frustration, feelings of failure, and regret. Know that it is completely normal to see some challenging or confusing attitudes and behaviors from a child that is used to a private or public school setting, and set yourself up for success by understanding the underlying causes of frustration in new homeschool situations.

Get the best start. Read Jeanne Faulconer's "Quickstart Guide to Homeschooling" before planning your first few weeks at home. The Quickstart Guide is a well thought out road map laying out a plan for a successful start to homeschooling. Unlike most "get started homeschooling" guides focusing on organization, structure, and curriculum, Jeanne's guide to starting homeschooling teaches you how to avoid pitfalls and to provide a homeschool environment in which your children blossom.
Choose the right curriculum. You may have noticed that I didn't say "choose the best curriculum." That was not in error—there is no best curriculum.There is only curriculum that is the best fit for your family, your children, your situation, and your parenting style. Before even thinking about buying curriculum, read Jeanne's post about how to find the best homeschooling curriculum for your unique needs and consider your teaching preferences, your children's learning styles, and your family's situation.
Remember that home is not school. When you finally do start using curriculum, remember that it is your tool, not your master. Homeschooling is not public school at home, and trying to replicate public school at home usually leads to homeschooling not working. A successful homeschool journey is one that takes advantage of all of the benefits of homeschooling.
Additional Questions You May Have When You Start Homeschooling in the Middle of the Year
The list above is plenty to get you started on the right path with a plan for success, but as a parent making what may feel like a scary decision, it's likely that your research thus far created more questions than answers. If that sounds like you, the links below and elsewhere on TheHomeSchoolMom can help you with the answers.
What You Need to Know to Start Homeschooling
You'll find much more information here on TheHomeSchoolMom.com than we can cover in this post, so if we didn't cover your question try our homeschool FAQ page or the search bar at the top of the site, or leave a comment below. We would love to hear from you!