Maybe you never thought you would consider homeschooling, or maybe you were thinking about starting in the fall. You might be completely unprepared to start homeschooling in the middle of the year, but circumstances are forcing you to consider bringing your child home sooner rather than later.
Perhaps it is bullying, a negative school environment, an illness, school anxiety, a stressful family situation, or some other unexpected circumstance causing you to consider pulling your child out before the end of the school year. Regardless of the motivation, your first question is likely, "Can I start homeschooling mid-year?"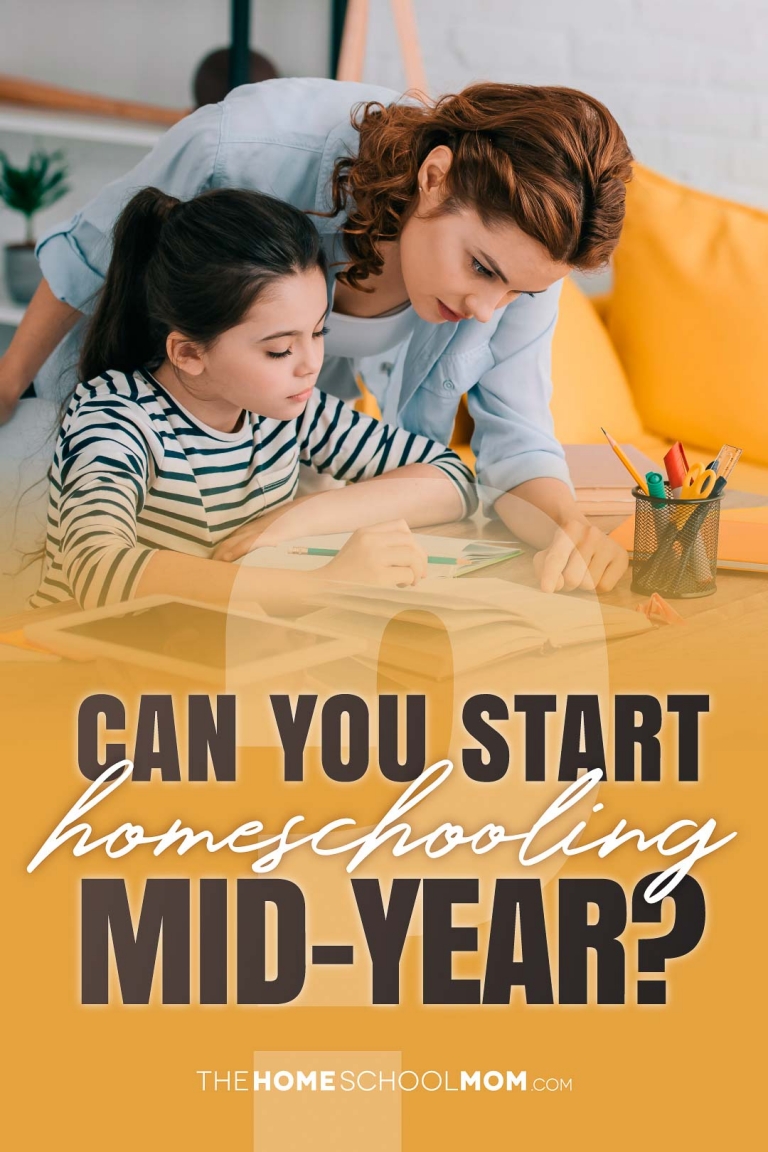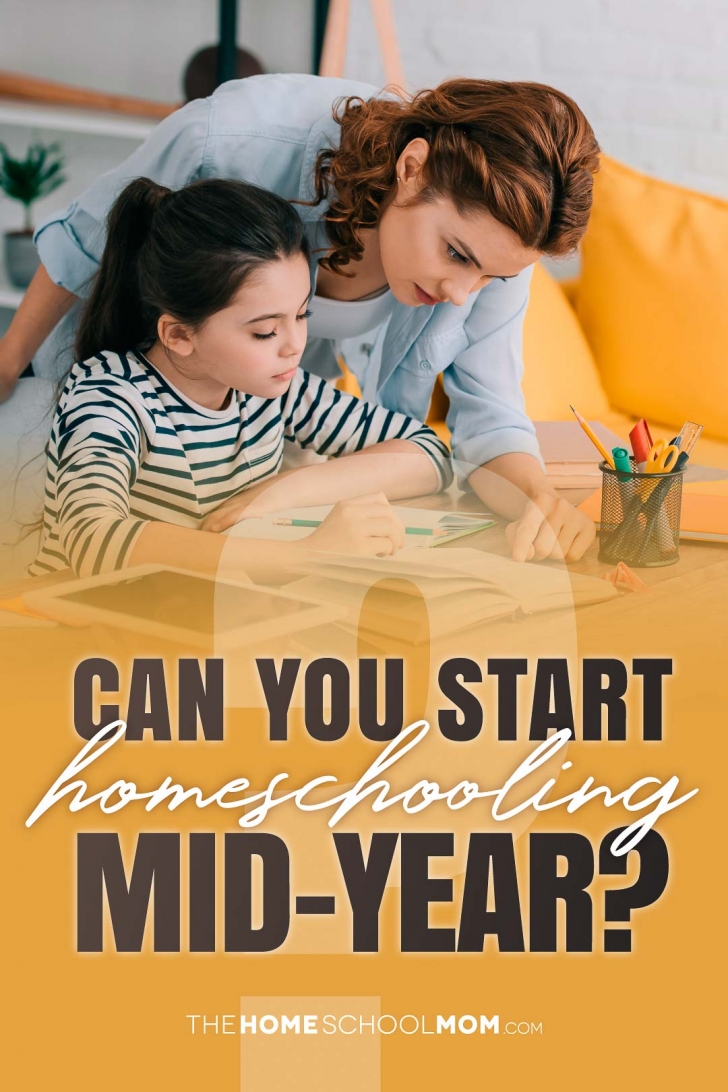 The answer is yes—you can begin homeschooling at any time during the school year in all 50 states. There are several considerations you should take into account, so take a deep breath and know that you can start when you need to start. Grab a cup of coffee or tea, relax, and read on to find out what you should think about when you start homeschooling in the middle of the year.
Things to Consider When Starting to Homeschool Mid-Year
Additional Questions You May Have When You Start Homeschooling in the Middle of the Year
The list above is plenty to get you started on the right path with a plan for success, but as a parent making what may feel like a scary decision, it's likely that your research thus far created more questions than answers. If that sounds like you, the links below and elsewhere on TheHomeSchoolMom can help you with the answers.
You'll find much more information here on TheHomeSchoolMom.com than we can cover in this post, so if we didn't cover your question try our homeschool FAQ page or the search bar at the top of the site, or leave a comment below. We would love to hear from you!