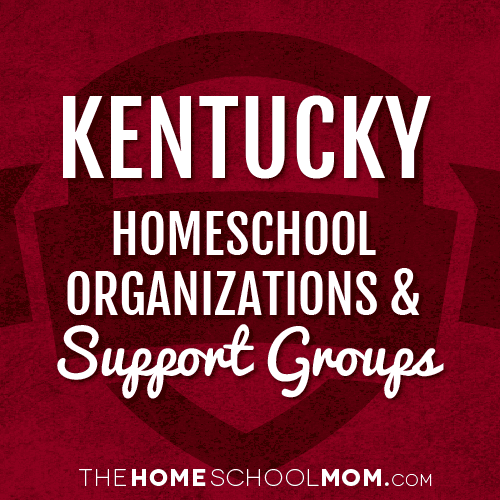 Since homeschooling is regulated at the state level, connecting with local homeschoolers is an important step to start homeschooling in Louisiana. State homeschool organizations and local homeschool groups are not just a good place to learn the specifics of legally homeschooling in Louisiana—they can also help you to get connected with the local homeschooling community. Many homeschool groups offer co-ops, classes, sports and arts opportunities, and social get-togethers.
Our listing of Louisiana state organizations and local homeschool groups is ordered alphabetically by city, with statewide organizations listed first. If you would like to submit a group, you may do so using the red button above.
Use the secondary navigation menu above to quickly make your way to pages for Louisiana state organizations, local homeschool groups, classes, co-ops, field trips, and more.
Louisiana Homeschool Organizations
The Christian Home Educators Fellowship (CHEF) of LouisianaLouisiana Statewide
A Christian organization comprised of Christian home education support groups from around the state. The unique relationship CHEF of Louisiana has with local support groups offers each home educati...
Westbank Homeschool Organization, INCLouisiana Statewide
WHO Inc. is a support group that exists for the purpose of providing service and support to home educators. We support the freedom of all homeschool families. We believe that every family has a leg...
Louisiana Local Homeschool Groups
Openminded HomeschoolersAvoyelles Parish
An all inclusive secular homeschool support group based in Avoyelles Parish Louisiana. We offer park days for homeschool families to gather together. We also plan fun and educational outings. Openm...
Christian Family EducatorsBossier/Shreveport
Serving the Northwest Louisiana in and around Shreveport, Bossier City, Haughton, Benton, Stonewall and surrounding areas by encouraging, equipping, and supporting homeschooling. We have veteran ho...
Homeschool GumboDenham Springs (Baton Rouge area)
Homeschool Gumbo is a field trip and CoOp group. Our homeschool families are spread out around Southeast Louisiana, with a central location of Denham Springs.We are a team of families helping e...
NOLA Learning OdysseyGreater New Orleans area
We are an inclusive homeschool group for families in the Greater New Orleans area. All homeschooling families, as well as families who are considering homeschooling their children, are welcome to a...
Key Homeschool AssociationJefferson Parish
Knowledge, Education & You Homeschool Association Inc. also known as KEY Homeschool Association Inc. We seek to promote home education by providing information and vital resources to all area Home...
Christian Home Educators Fellowship of LafayetteLafayette
Information on homeschooling and information on the latest news and events about CHEF of Lafayette and homeschooling. CHEF of Lafayette desires to encourage homeschoolers and to be a support to th...
Local Support Groups from CHEFLouisiana Statewide
New Orleans Homeschool Morning PlaygroupNew Orleans
This group provides a supportive outlet for homeschool families to gather at parks on Tuesday and Thursday mornings. The playgroup also has monthly field trips. Members embrace the importance of so...
Inclusive Homeschool Network of Northeast LouisianaNortheast Louisiana
This group offers support to any and all homeschooling families of Northeast Louisiana and surrounding areas. All members are treated with respect and compassion. This is a platform for planning ed...
Ruston Christian HomeschoolersRuston
RCH is a volunteer support organization for Christian families in Ruston and surrounding North Central Louisiana areas.
Shreveport Area Secular HomeschoolingShreveport-Bossier City Metro Area
Shreveport Area Secular Homeschooling (SASH) is a support group whose mission is to host safe, welcoming, inclusive space for local homeschoolers seeking fully secular social and educational support.
Southwest Louisiana Christian Home Educators Fellowship Inc.Southwest Louisiana
Are you considering homeschooling? Are you looking for fellowship with like-minded families? Do you need help on your journey of training your children? We can help! We believe the most beautifu...
St. Bernard Christian Homeschool AssociationSt. Bernard Parish
St. Bernard Christian Homeschool Association provides co-op classes, field trips, and many other opportunities for homeschool families to connect.