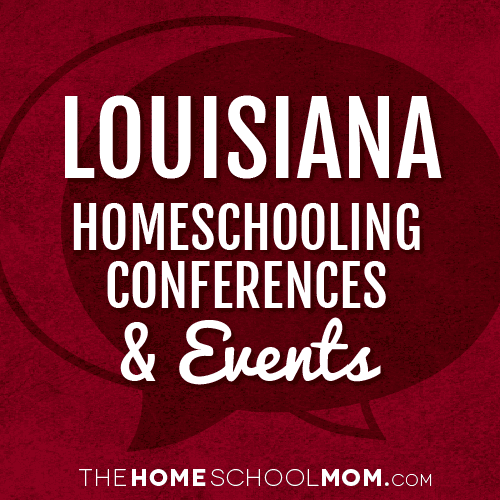 Louisiana and Regional Homeschool Conferences and Conventions
No current convention information found for Louisiana.
Other Louisiana Homeschooling Events
MasterChef Junior New Orleans Open Casting CallNew Orleans
Ongoing
Searching for the best, passionate young home cooks ages 8-13 in around the NOLA area to coming out and hopefully get on the show! Auditions are from 9am-5pm at the Ritz-Carlton 921 Canal St. New Orleans, LA 70112. Those interested are highly encouraged to pre-register at www.masterchefjuniorcasting.com
TheHomeSchoolMom lists local resources, including but not limited to classes, events, legal information, and support resources, to help homeschoolers find local support and resources. Although we believe that the information provided is reliable, we are not responsible for its accuracy or suitability for any purpose.