Our listing of Louisiana conventions and other homeschool events is ordered by date with ongoing events listed first. If you would like to submit a Louisiana homeschool convention or event, you may do so using the red button below.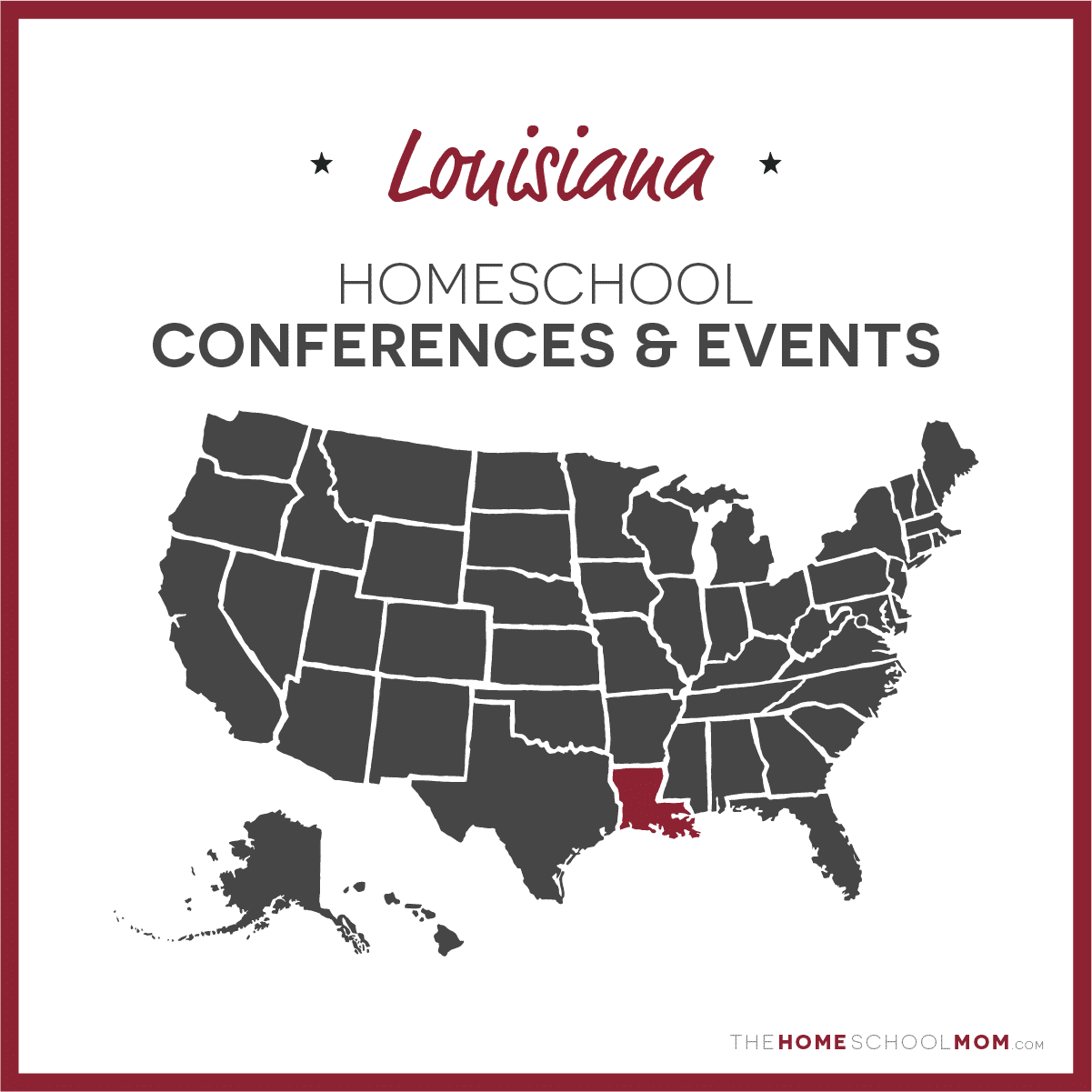 Submit a Local Resource
Homeschool conventions are a great place to find encouragement, motivation, and inspiration. Before heading out to the Louisiana homeschool conventions listed below, read about how to make the most of conventions.
TeenPact Louisiana

Baton Rouge

April 1, 2024 - April 26, 2024

TeenPact is a dynamic, hands-on leadership experience for Christian Students. The mission of TeenPact is to inspire youth in their relationship with Christ and train them to understand the political process, value their liberty, defend the Christian faith, and engage the culture. Experience shows students learn best by doing. The Four Day Class for ages 13 - 19 is fast-paced and designed to give students the ultimate hands-on crash course in state government. Having a student learn to find their way around the Capitol, know where to find bills and how to read them, study and enjoy parliamentary debate, run in a mock election, and meet public officials, all add up to be an incredible experience. Not only will your students learn about the basics of state government, but they will also learn more about their spiritual capacity as young people. Even students who have no prior interest in government gain a biblical understanding of their responsibility as citizens: to vote and pray effectively. The best part is, if your students complete all the homework and attend the Four Day Class, it's worth ⅓ Carnegie credit. TeenPact also offers a One Day Class for ages 8 - 12 on the Friday following the Four Day Class. This class takes elements from our week-long government class for teens and condenses them into one action-packed, exciting day. Students will pray for their leaders during a prayer walk, explore the Capitol, and become legislators in a mock legislature where they discuss bills they've written themselves. These, as well as many more hands-on, on-site activities will helps students understand their state government and the impact they can have as Christians and young leaders. Many students say it is the best field trip of the year! 2024 TeenPact Louisiana II For students ages 13-19 Four Day Class April 1-4, 2024 Monday, 1:00 p.m - 5:00 p.m.; Tuesday - Thursday, 8:45 a.m. - 3:00 p.m. Price TBA for First Time Students; Price TBA for Alumni Students Political Communication Workshop April 5, 2024 Friday, 10:00 a.m. - 4:00 p.m. Standalone Price TBA; Price with Four Day Class TBA Student Housing For students ages 8-12 One Day Class April 5, 2024 Friday, 10:00 a.m. - 4:00 p.m. Price TBD 2024 TeenPact Louisiana II Class Director TBA For students ages 13-19 Four Day Class April 22-25, 2024 Monday, 1:00 p.m - 5:00 p.m.; Tuesday - Thursday, 8:45 a.m. - 3:00 p.m. Price TBA for First Time Students; Price TBA for Alumni Students Political Communication Workshop April 26, 2024 Friday, 10:00 a.m. - 4:00 p.m. Standalone Price TBA; Price with Four Day Class TBA Student Housing For students ages 8-12 One Day Class April 26, 2024 Friday, 10:00 a.m. - 4:00 p.m. Price TBD