Homeschooling at Christmas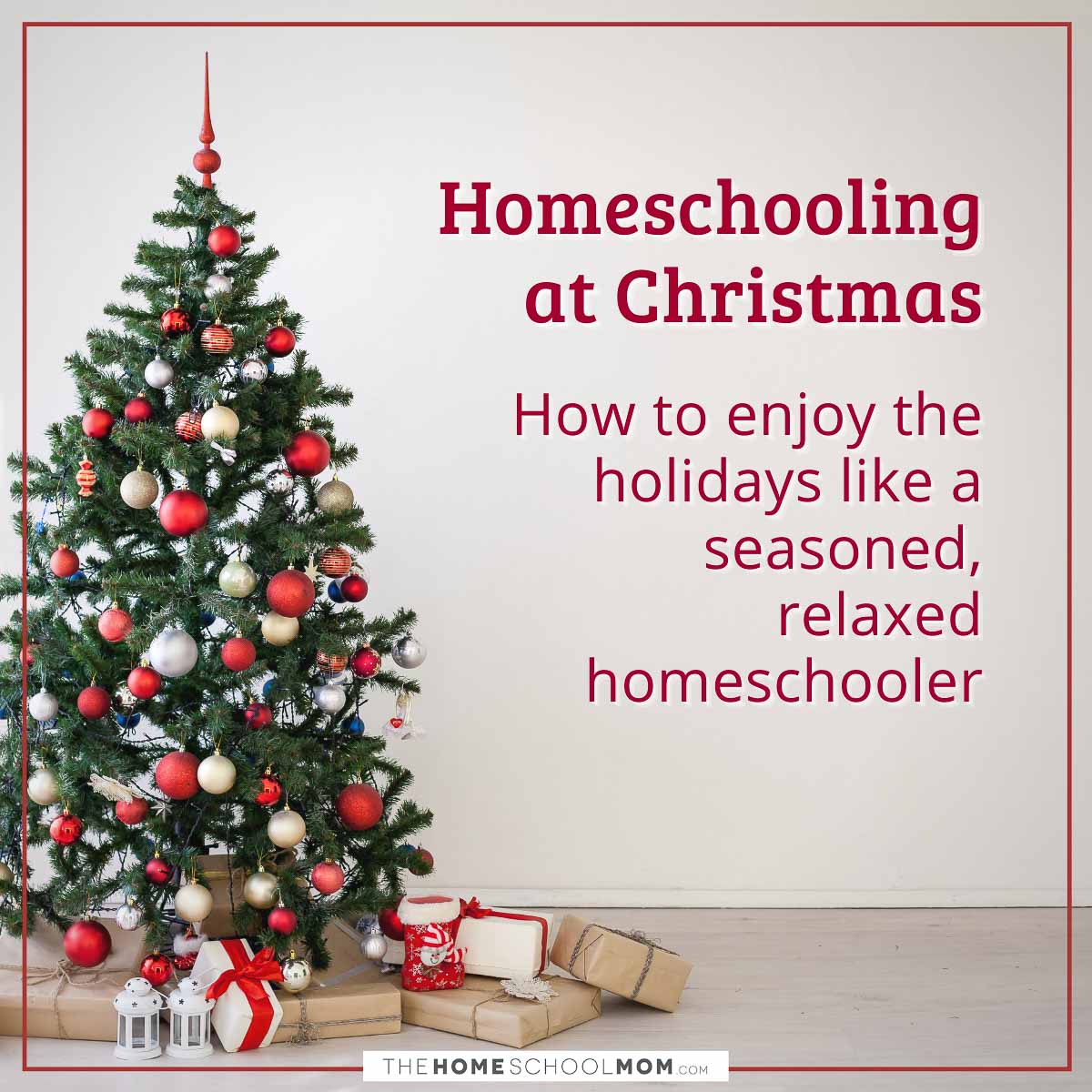 Ah, the holidays. One homeschooling dad calls it "the month of Christmas," and another mom coined the term "Thanksmas" — which is what her family calls the period from Thanksgiving until New Year's Day.
For homeschoolers, the holidays can be a double-edge sword. One of the benefits of homeschooling is the freedom to schedule our days how we please or not please.
We can sip hot cocoa and read, decorate the house, and take time for special family celebrations. However, in the back of our minds, the thoughts of schoolwork are everpresent, pushing us to find the right balance. Read on for our collection of Christmas posts—they'll help you to embrace the season with all the confidence of a seasoned, relaxed homeschooler.
Check out our Christmas topical resources too!