Activities, Lesson Plans, and More
Age Range Key
Y—Young (PreK-3rd)
M—Middle (4th-6th)
O—Older (7th-12th)
T—Teacher Resources
Christmas Writing Prompts  (Y, M, O, T)
Use one or all of these Christmas-themed writing prompts to keep your students' skills sharp and their minds engaged. These prompts can be easily adapted for an array of ages and writing levels.
The Gift of the Magi  (M, O, T)
O. Henry's short story, The Gift of the Magi, is an iconic Christmas story of love, generosity, and irony. This study unit includes the primary source literature, as well as a teacher's guide and discussion topics. From AmericanLiterature.com.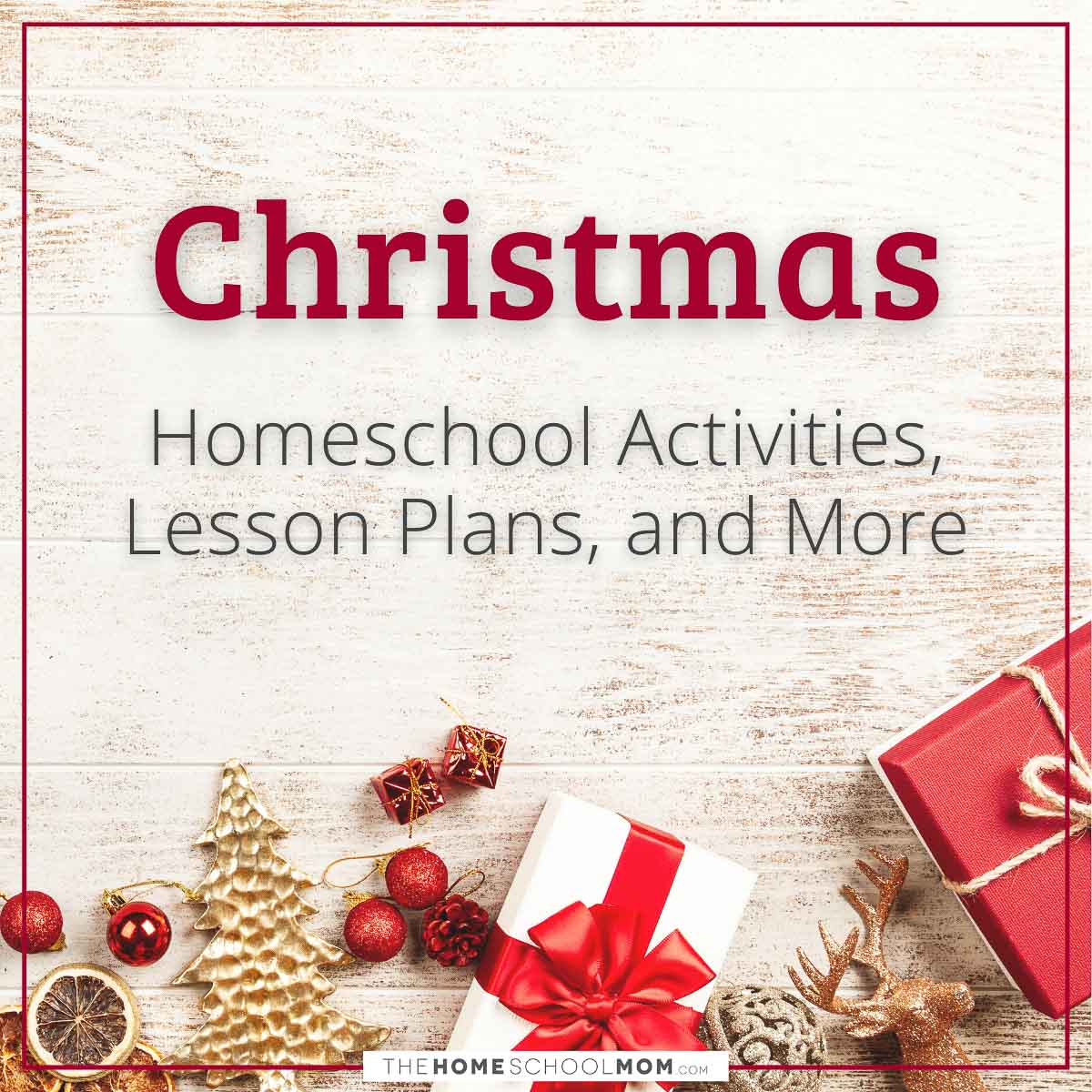 Charles Dickens' "A Christmas Carol"  (M, O, T)
Charles Dickens' "A Christmas Carol" is a classic Christmas story most are familiar with. This comprehensive unit from EducationWorld.com includes links to the full text, activity ideas, and several primary sources to learn more about the famous author.
Winter Holiday Activities  (M, O, T)
This article from Thoughtco.com offers a brief overview of Christmas in several countries, as well as other winter holidays celebrated around the world. The lesson plans are accompanied by several fun interactive activities, project ideas, and discussion topics that can be adapted for multiple age ranges.
When Massachusetts Banned Christmas  (O)
Christmas in colonial America was much different than today. In fact, it was outlawed in the mid 1600s. Learn more about the history of Christmas in the United States and how it transitioned to our modern-day celebrations in this article from History.com.
Christmas on a Slave Plantation  (M, O)
Christmas was not the same for all in early America, yet it still held significance for enslaved peoples. Learn more about how Christmas was celebrated on slave plantations in this article from We're History.
Why Children Get Gifts on Christmas: A History  (O)
Where did the Christmas tradition of gift-giving begin? Christmas celebrations have undergone several changes throughout history. This informative article from The Atlantic takes a deeper look at where gift-giving began.
Christmas Volunteer Opportunities and Ideas  (Y, M, O, T)
"The holiday spirit is all about giving. What better way to spread some cheer than by giving back? It can be a small gesture like a baked cookie or serving meals at a community event. Here are 30 Christmas volunteer opportunities and ideas."
Curled Paper Winter Holiday Cards  (Y)
Curl narrow strips of colorful paper to make holiday cards. The technique is called quilling.
Christmas Coloring Sheets and Crafts  (Y)
This collection of Christmas-themed printables, coloring pages, games, and crafts will be fun for all ages. From Crayola.com.
Christmas Symbols  (Y,M)
Christmas is celebrated in many different ways all over the country and around the world. Christmas in the United States features traditions that originate from many places. Learn more about traditional Christmas symbols and their history at Apples4TheTeacher.com.
Mexican Christmas (Feliz Navidad)  (Y)
Students learn about Christmas in Mexico through story, Spanish language, song, art, and dance. Accessed through Wayback Archives
The History of Christmas  (Y,M,O,T)
Some Christmas traditions date back over 4,000 years. Learn about the winter celebrations from ancient times in this brief history of Christmas.
Kiddyhouse.com - All About Christmas for Kids  (Y,M)
From Kiddyhouse.com, Christmas games and activities for kids. Most of the games here are for kids. There are some that adults will find it fun too.
All Things Christmas  (Y,M,O,T)
One of the biggest websites about Christmas on the Internet.
DLTK's Holiday Activities for Kids   (Y,M)
DLTK's collection of holiday resources for students and teachers. It includes crafts, games, plays, worksheets, and activities for younger students.
DLTK's Custom Dominos  (Y)
Great tool for any holiday or unit study theme. Pick a theme for your dominoes and then choose color or black and white before printing.
Christmas Coloring Pages  (Y)
"Students learn about Christmas in Mexico through story, Spanish language, song, art, and dance."
Christmas Literature Unit  (Y,M)
From 4Reallearning.com. An Integrated Literature Unit for Advent and Christmas
O Little Town of Bethlehem  (Y,M,O,T)
Take a virtual tour of the city where Jesus was born
A Medieval Christmas  (Y,M,O,T)
What it was like to celebrate Christmas in the Middle Ages
Christmas Crafts and Printables  (Y)
A large selection of Christmas KinderCrafts for younger children
Saint Nicholas and the Origin of Santa Claus  (Y,M,O,T)
An informative article that explains some of the transition from Saint Nicholas to Santa Claus. Customs Around the World, How to Celebrate, Events Around the World and a section just for Kids.
Suggested Reading About Christmas