Winter is rich with holidays—such a wonderful time for your children to learn more about your family's holiday traditions and how holidays are celebrated around the world.
Homeschooling takes on a holiday focus for many homeschoolers, often starting around Thanksgiving and lasting through the New Year. Your kids can enjoy a living "social studies" experience as they learn.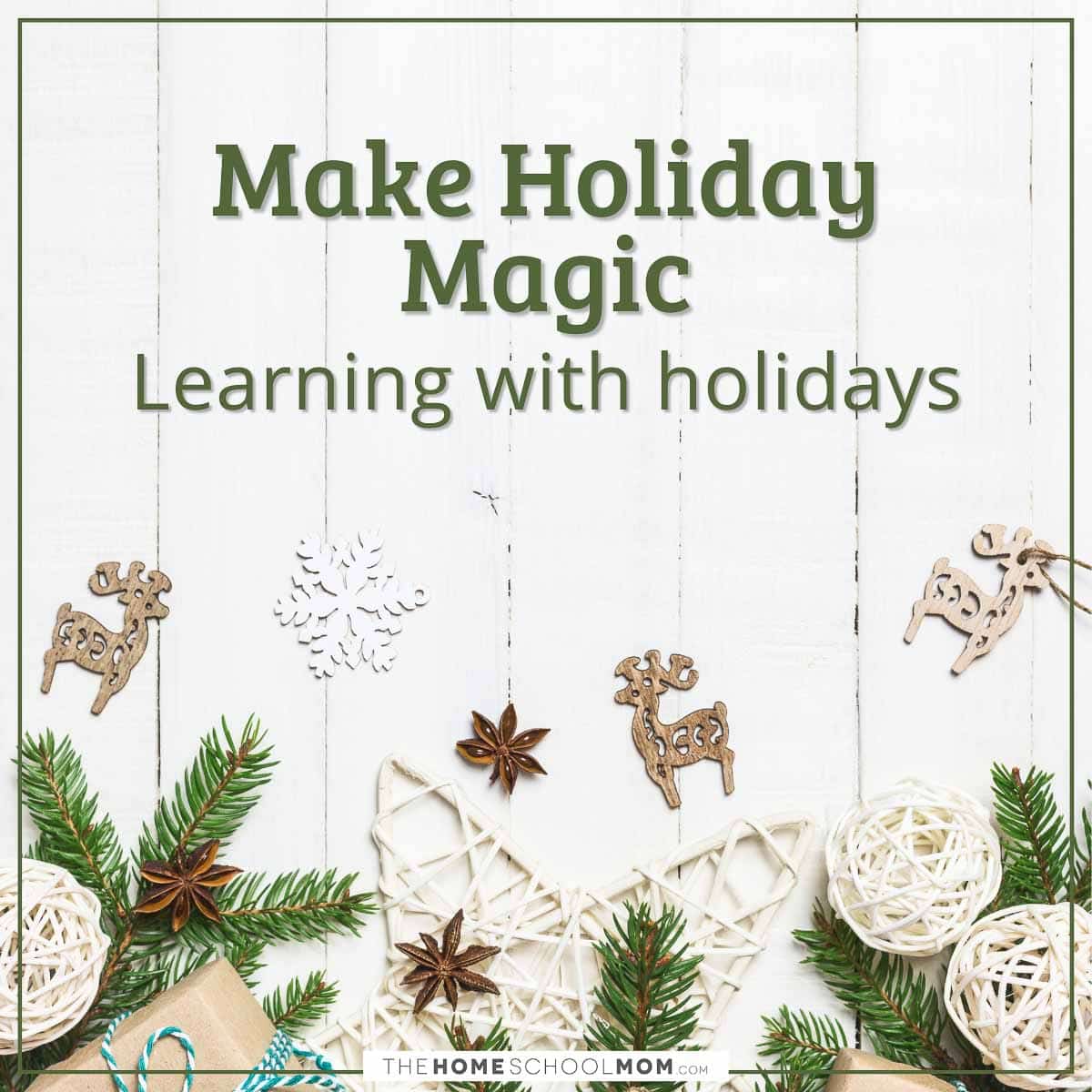 You may want to
To deepen your children's understanding of holidays:
Read aloud. Remember old favorites and look for books in your library's holiday display 

Watch holiday movies and TV shows together

Make holiday crafts and decorate the house

Cook and bake holiday foods

Practice old and new holiday traditions: attend a religious service, sing together, host a party or gathering, go ice skating

Listen to favorite holiday  music
Immersed in the warmth of holiday celebrations, kids often benefit from a break from the routine—and we parents do too! Get your mug of hot chocolate or another favorite treat and invite your children into your stack of holiday books. 
Our family still treasures celebrating Christmas together, and I've never regretted our Decembers away from "usual homeschooling," so we could fit in a little more Christmas.