Plus: Huge List of Educational Games that Make Great Gifts
Homeschooling brings with it certain freedoms.
One of those freedoms is to make your homeschool work for your family. You don't need to replicate a public school setup at home. In fact, it's probably best that you don't.
Your kids are individuals. You have the capability to lean into that and teach lessons in the way that works best for each of their unique learning styles.
Gameschooling is a popular term in the homeschool world — and for good reason. Learning through play works, and not just for younger kids. Older kids can benefit from learning through play as well.
Today, we're going to give you a brief overview of what gameschooling is and share some examples of games you can play with your kids to teach a variety of subjects.
Let's get started.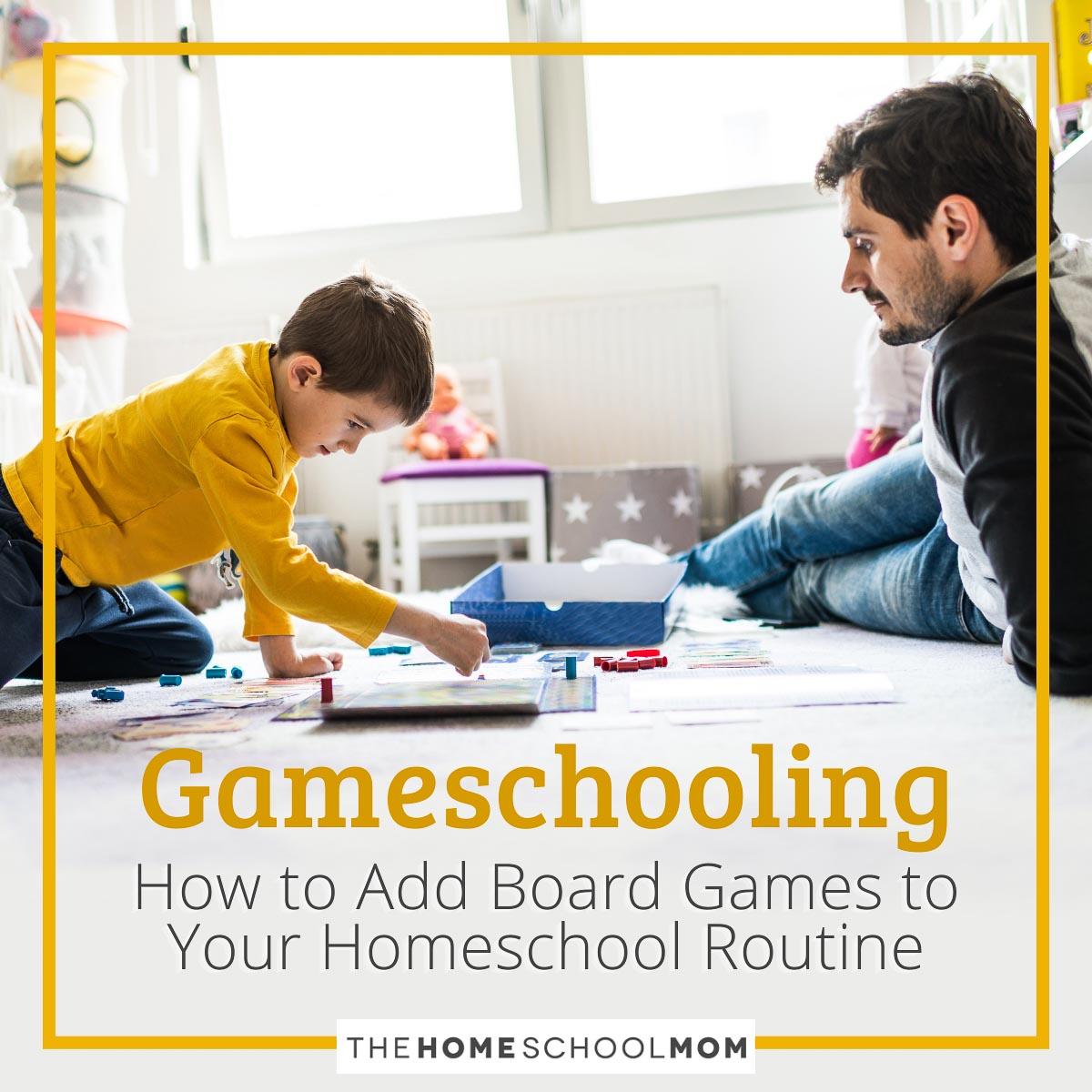 What is Gameschooling?
Simply put, gameschooling is a term used by homeschoolers to describe teaching through games. Gameschooling can refer to board games, dice games, card games, online games, and even games you make up on the spot.
Why would someone choose to incorporate games into their homeschool?
The answer is easy. Games offer a low-key environment, free of pressure, where kids can learn necessary skills — academic or otherwise.
Educational Games Make Great Gifts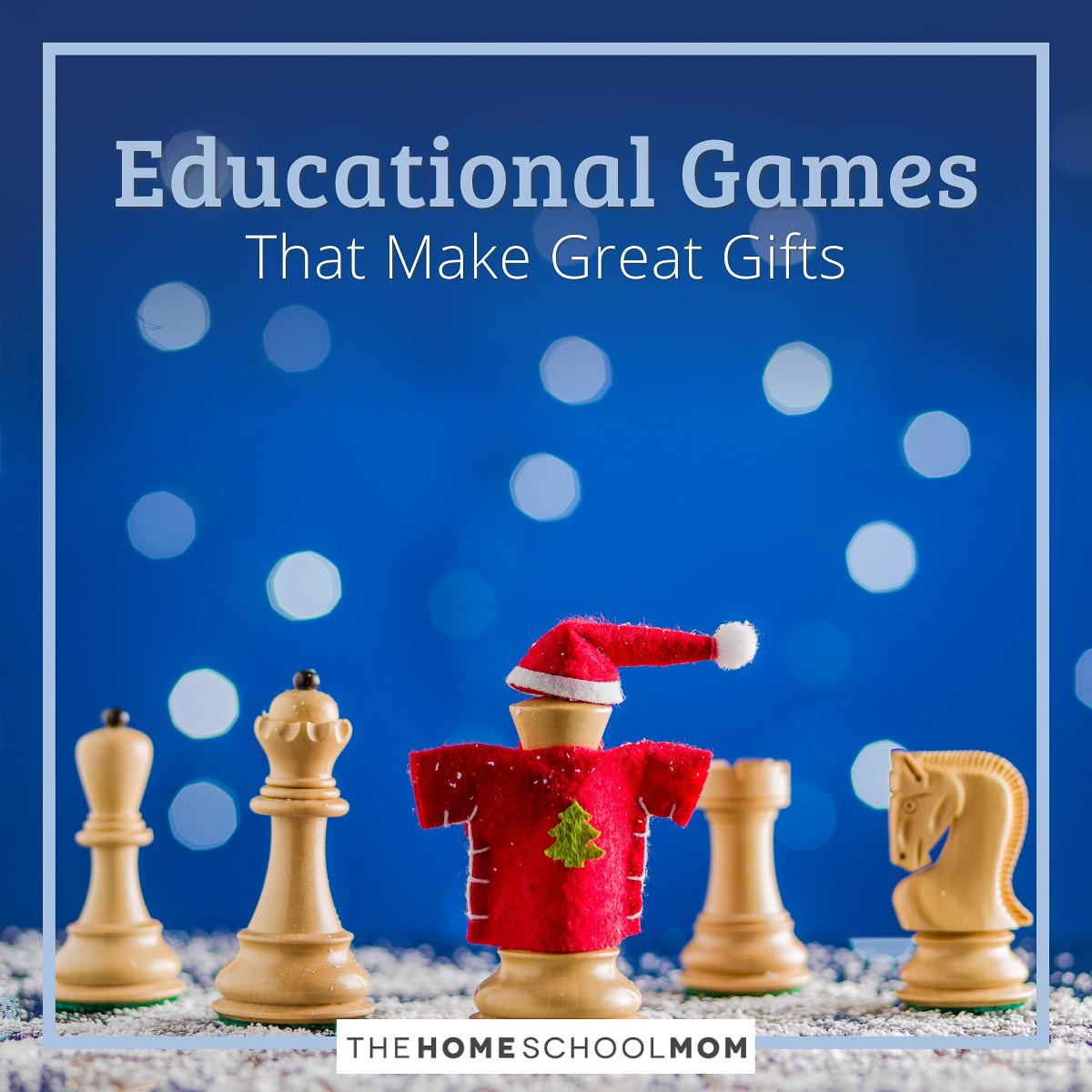 Gameschooling: Board Game Roundup By Subject
Games can add variety to your homeschool day. Here are some fun and educational games listed by subject that you can explore for new learning opportunities and great gift ideas.
(All links are affiliate links)
Language Arts
Language arts is comprised of several subjects — reading, writing, spelling, literature, and more. Games that encourage literacy skills, no matter your child's age, are fantastic for incorporating into your school day. Here are a few suggestions to get you started.
Math
Number sense is an important skill. Yet, math can be intimidating for many kids (and adults!). There are many math curriculums that include hands-on learning through play for this very reason. You can gain those same benefits by incorporating math games into your weekly lesson plan. Check out our starter list of math games below.
Science
Do your kids love STEM activities? It's easy to find science toys for every age, hands-on subscription box kits, and videos on YouTube with DIY at-home experiments. Did you know that you can teach science through playing board games too? See a list of games below that encourage STEM learning through play.
Social Studies
Social studies incorporates topics like history and geography. In the list below, you'll find games that make these subjects come alive. When kids are having fun, what they're learning about really "sticks". Want to help them learn state capitals or US history? Try adding board games to your weekly routine.
Bonus: Games For Kids Who Like To Move
Everyone needs a brain break once in a while. Truth is, kids need to move and they need to move often. The games listed below are perfect to pull out when you're in between subjects or on a rainy day when you can't get outside to play.
The Wrap-Up
As mentioned above, this list is not comprehensive but we hope it's a good starting point to see that you can weave play into your everyday learning.
Your homeschool doesn't have to look like the local school down the road. It's okay to find alternative teaching methods. And it's okay (better than okay!) to have fun.
If something doesn't work, change it up. That is the beauty of homeschooling.
Will you incorporate gameschooling into your homeschool lesson plans? Comment below and let us know!