This post was originally published as the introduction to an issue of TheHomeSchoolMom newsletter. Sign up here and get access to subscriber exclusive printables.
My opinion? The single most important thing you can do as a homeschooling parent is read to your kids every day. But what to read?
Try consulting some high quality book lists and recommendations to learn about the books librarians, educators, book bloggers, and families have loved. Pin or print a book list that appeals to you, or mix and match suggestions from multiple lists. You can find book titles grouped into checklists, lists with descriptions, lists by year, lists by topic, and more.
Search for the books in your library catalog, local bookshop, or online retailer. You'll fill your library bag and bookshelves with treasures to share with your kids.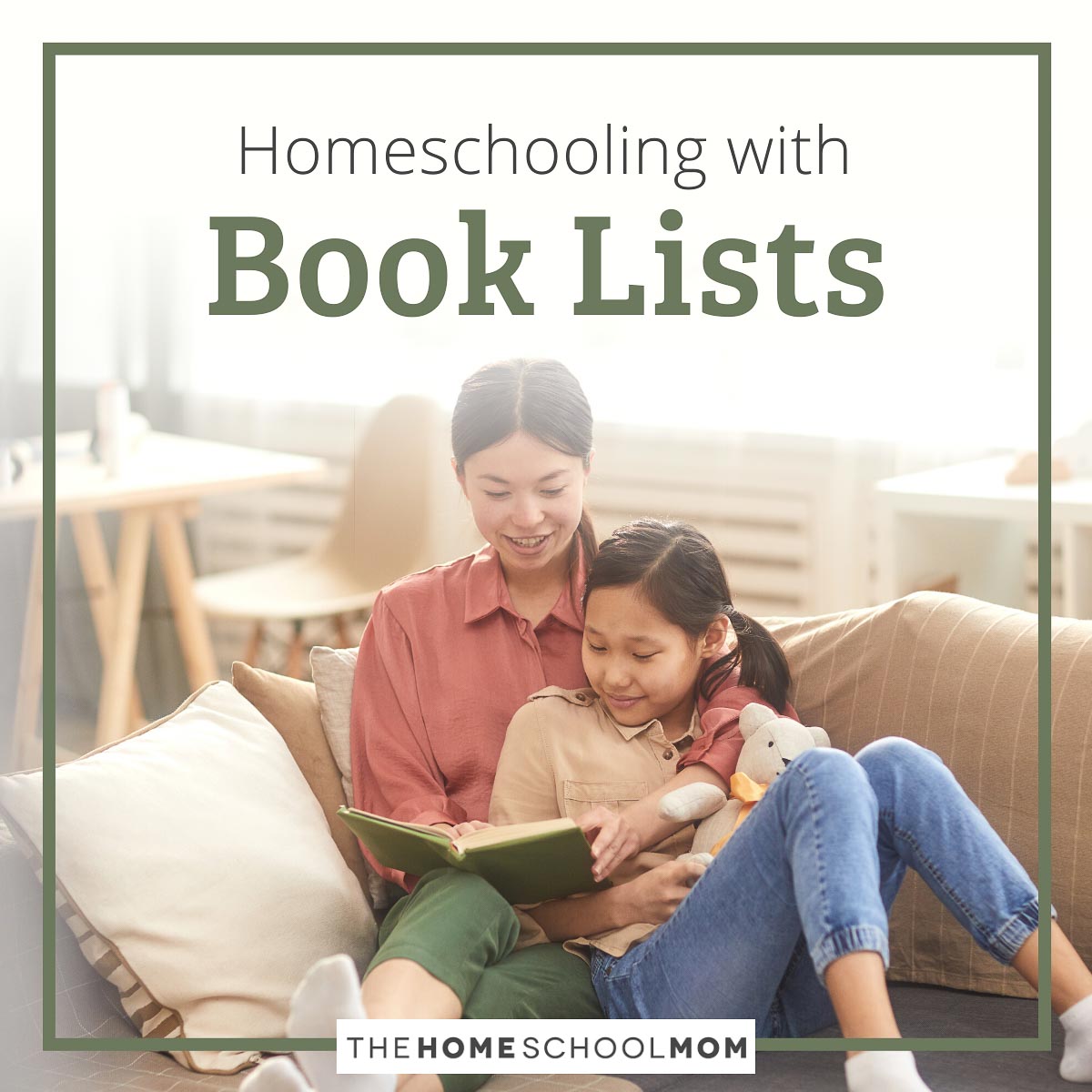 Here are some examples of book lists and recommendations you can browse:
Be sure to also check out Rebecca's favorite book series for ages 6-10 and Vanessa's favorite book series for ages 8-12 here on TheHomeSchoolMom.
Not all books on any book list will be suitable for every child or every family. Preview books and read multiple reviews if you are wondering if a specific book will fit. Books sometimes fall in and out of favor, too, and older books may not reflect current cultural norms and updated understandings of history. That said, you may be reminded of some of your own childhood favorites you do want to share with your children.
Do you have a favorite book list or book blogger? Does your library share book lists and staff picks on their website or in their stacks? Share your favorite resources for selecting books with members of your homeschool group or on social media (and in the comments below — we love all things books!).
Homeschool families benefit when we spread the word about good books.