Cooler weather outside gives homeschoolers just one more reason to focus on reading! Although reading aloud is an excellent family activity for children of all ages, including those who have long been reading on their own, it is particularly important for children in elementary school.
During this critical time period, parents have the opportunity to truly instill a love for reading that has the potential to influence the child's academic development throughout his or her school years.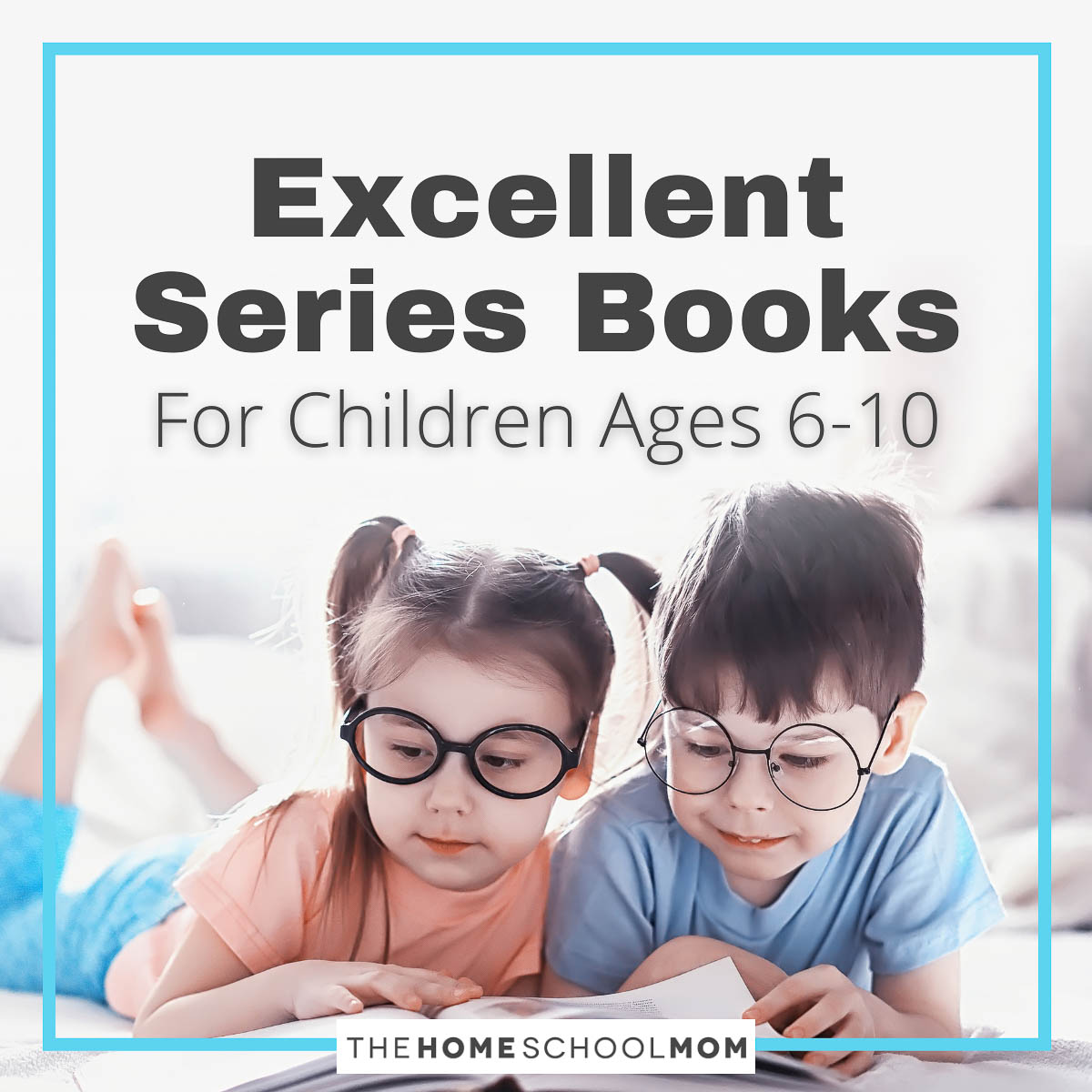 One of the challenging periods for children's reading is the transition from picture books to chapter books. Younger elementary-aged children who have moved beyond preschool storybooks may not yet be ready for the length and content of literature aimed at the older juvenile population. Although there are many excellent options for these students, series books are a great choice for this age group.
Series books provide a wonderful opportunity to draw in reluctant readers and incite the "what's going to happen next" phenomenon as children get to know specific characters and look forward to their subsequent adventures.
Here are some wonderful series books for children ages approximately 6-10 (all Amazon links are affiliate links):