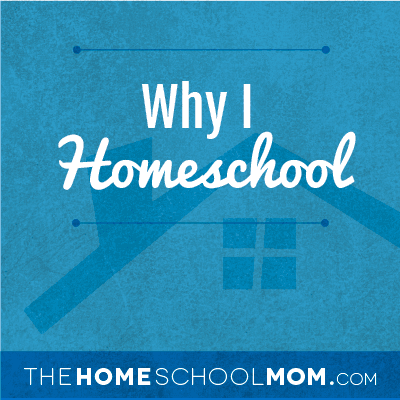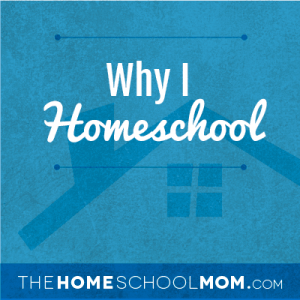 One of the best things to do in the new year is get yourself on the right track for the rest of the year. For me, for 2012, that means reminding myself of just why I do this homeschooling thing. There are enough pressure, stress, and opposing opinions inherent in the homeschooling journey to give even the most stalwart home educator cause to question his or her choice at some point. So, instead of New Year's Resolutions, this year I'm reviewing why I homeschool. I'm getting my foundation set right at the get-go, so I'm better prepared for handling the challenges that will inevitably arise throughout this upcoming year. Because when the foundation is secure, you can build something beautiful.
Part 1 addressed the first two reasons I homeschool:
1. I want my kids to have a superior education.
2. I want to inculcate my values into my children, and raise them to be persons of character.
And Part 2 tackled the "S" word of homeschooling….
3. I believe the best socialization happens outside of an age-segregated classroom.
But I can't complete my foundation without laying out the last 2 major reasons I endeavor along this road of home education:
4. I want my children to have time to pursue things that are important to them.
Childhood is so short.
According to a study by the University of Michigan, children ages 6-8 in America (in traditional schooling situations) spend almost 7 hours a day in school, translating to about 32.5 hours per week. The study also found that children and teens spend an average of 4 hours a week on homework. Interestingly, the study notes that 20 years ago children spent about 5 hours a day in school. In comparison, a study of homeschoolers in Pennsylvania found that the average student spent 16 hours per week in formal schooling.[1] In spite of this difference in time, homeschoolers score on average in the 80th percentile on standardized tests, as compared with the 50th percentile for average public school scores.[2] That leaves a lot more time for homeschoolers to pursue other activities and interests.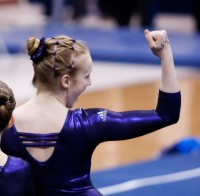 Because of the individualized nature of instruction, flexibility in schedule and methods, and teaching-around-the-clock capabilities, homeschooling allows children to learn effectively in less time. This means kids have more opportunity to focus on the "big picture" rather than just on academics. Physical fitness, music, art, politics, drama, community service, ministry, life skills, entrepreneurship, and character development are just a few of the areas in which homeschoolers can invest their time and talents. I homeschool so that my children can become well-rounded; so that they can attain the skills and direction they need to be prepared to make a living for themselves and their families and so they can function responsibly within society.
How many college graduates leave school with a head full of knowledge, yet no practical skills to make that knowledge work for them in the real world? How often do people spend thousands of dollars on education toward a particular end, only to discover, once they spend some time out in the real world and learn more about themselves, that their chosen occupation doesn't line up at all with their natural talents and interests? I want my kids to not simply be strong in book knowledge, but to know themselves well – their talents and abilities – and to be confident in how to use those skills to benefit themselves and others. I want my children to learn real responsibility (the kind that comes from, for example, being an integral part of a home business) so they gain a sense of self-esteem from contributing valuable skills and know-how. I want them to be physically active, to pursue areas of interest so they can learn how their interests and abilities coincide, and to just have some fun being kids. And I desire that they regularly participate in serving others through volunteering and care ministries.
For me, homeschooling is about preparing children for life. It is the process by which I hope my kids will learn to manage their money, prepare meals, clean effectively, fix computers, perform basic maintenance on a car, use sewing to repair clothing, manage their time well, meet deadlines, be able to handle household repairs, save money to purchase without credit, and demonstrate parenting skills (just to name a few!). It is important to me that my kids have the time to not simply learn facts, but to learn how to use those facts in practical situations. What good is knowledge if it does not positively impact the way a person is able to function within society?
The bottom line: There's only so much time. And while I want to be sure that academics are an important part of how their time in childhood is spent, I believe there are so many more things that are essential to their development into well-rounded, responsible citizens. By homeschooling, I can ensure that "academics" don't get confused with "life", and that the fleeting time I have with my children is not just spent on improving their minds, but helping to develop their whole personhood.
5. I want my children to be grounded in their faith.
National researchers The Barna Group found that less than 19% of born again Christians had a biblical worldview. A biblical worldview was defined by the study as believing that absolute moral truth exists; the Bible is totally accurate in all of the principles it teaches; Satan is considered to be a real being or force, not merely symbolic; a person cannot earn their way into Heaven by trying to be good or do good works; Jesus Christ lived a sinless life on earth; and God is the all-knowing, all-powerful creator of the world who still rules the universe today. [3] In other words, the beliefs of more than 80% of those who said they have made a personal to commitment to Jesus Christ that is important in their life today do not differ significantly from those who do not consider themselves to be Christians.
Another comprehensive study, entitled Home Educated and Now Adults, found that 75-85% of Christian children sent to public school drop out of church, and do not hold a Christian worldview after they graduate. In comparison, the study found that 94% of homeschoolers maintain their Christian faith after high school. The study also found that "94% [of homeschoolers] strongly agreed/agree with and practice the faith of their parents".[4] Other research by Drs. Rhonda Galloway and Joe Sutton found that homeschooled college students (as compared with college students from public and Christian schools) ranked first in 7 out of 11 spiritual indicators.[5] Homeschooling clearly has an impact on children's spiritual development.
This is the #1 reason I home educate. Although academics, values, socialization, and extra-curricular activities are all significant factors in my decision, my primary motivator comes from 2 passages in the Bible: Deuteronomy 6 and Luke 6:40. Deuteronomy 6 exhorts parents to "Love the Lord your God with all your heart" and to teach God's commandments to their children. Luke 6:40 says, "A student is not above the teacher; but everyone who is fully trained will be like his teacher". I believe that it is the parent's duty to instill values of faith in children. Not the school's. Not the church's. Barna's research also demonstrated that a child's worldview is established by the time he or she is 13 years old.[6] I want to be sure that during these fleeting and precious years of childhood, it is my faith and worldview, not the worldview of other adults in society, which shapes my children.
I believe that it is through the course of everyday life that children see and experience authentic faith and are thereby drawn to a personal, meaningful relationship with Christ. Simply teaching biblical concepts is not enough; I want to live out my faith in a demonstrable way to my children. I believe that homeschooling affords me and my husband the greatest opportunity to be our children's spiritual mentors. Rather than categorizing religion as a series of acts, such as prayer at night or attending church on Sundays, I desire to make my relationship with Christ an integral part of everyday activity within our home. I want our children to embrace God's work as a real, vibrant part of their lives, and to be immersed in an authentic faith that they desire for themselves, because they experience it themselves.
Homeschooling is about so much more than education. For me, homeschooling is the process of shaping persons. I believe that my children are gifts from God – gifts temporarily entrusted into my care. And that with those gifts come a phenomenal responsibility; a responsibility I believe I cannot defer to others. It is a responsibility to teach, to train, to instill and to love. It is I who will be accountable for what I did with the gifts God has given me. It is through homeschooling that I pray I can be the best steward of their lives.
Now that's enough to keep me going through 2012.
---