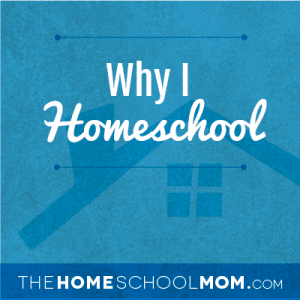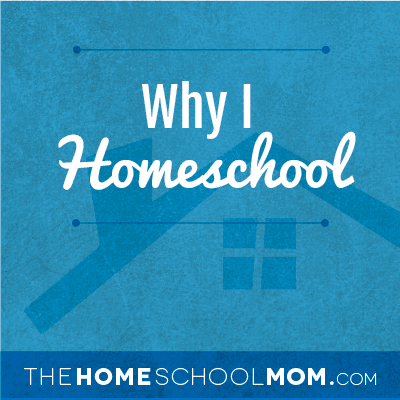 2012 is on its way, and my determination to make this a great homeschooling year is getting revved up right along with it. It's just so easy to get lost throughout the year, in the continuous bustling flow of everyday life, and to lose focus on why I'm going through all of this effort to teach my children. So many things seem to pull us, like gravity, away from our conviction to homeschool: learning challenges, unwilling spirits, life stressors, feelings of inadequacy, financial difficulties, unsupportive friends. I mean, let's be honest. How many of us haven't thought, just for a minute, that the well-meaning "You know, you can always put them in public school" philosopher might be right after all?
That's why at the dawning of this new year, I'm starting back at the beginning. At the foundation for why I'm doing all of this. Because I think reconnecting with our reasons for homeschooling, at least once a year, is a key to maintaining the drive and motivation to keep on keeping on. And I do believe that this homeschooling experiment is one that is wholly and fundamentally worth continuing.
Part 1 of this series laid out my first two reasons for homeschooling:
1. I want my kids to have a superior education.
2. I want to inculcate my values into my children, and raise them to be persons of character.
Those two reasons alone would be sufficient for me to home educate, but that's not all. It wouldn't be a discussion of homeschooling without addressing the "S" word…
3. I believe the best socialization happens outside of an age-segregated classroom.
Is there a homeschooler on the planet who hasn't been asked, at least once, some variation of "Well, aren't you worried about socialization"? For me, the answer is an unequivocal "Yes". And that's one of the main reasons I homeschool.
It is actually interesting to me that the pervading wisdom is that children are best socialized by spending the majority of their day with same-age peers. Maybe confounding is a better word. It makes me wonder if the cultural pundits have ever really spent any time in a middle-school classroom, or on the back of a school bus. Consider, for example, that 71% of students report bullying as an ongoing problem, and 1 out of every 10 students either drops out of school or changes schools because of bullying.[1] The Kaiser Foundation reports that 50% of teens feel peer pressure to have sex,[2] and that teens ages 13-18 report that they are most likely to get information about sexual health from their peers.[3] Peer influence is one of the most significant factors in kids making choices to "sext"[4], abuse alcohol[5], and use illicit drugs.[6] Recent research has even demonstrated that young children are not immune - preschoolers will conform their judgment of a situation to the viewpoint of their peers, even when they knew the majority opinion was false.[7] The question just won't stop rattling in my brain: Why, exactly, does everyone seem to think peer influence is the optimal means by which children should be socialized?
In contrast, research by Dr. Larry Shyers found that the homeschoolers in his study tended to model their behavior after their parents rather than their peers. Shyers noted that the homeschooled children scored equally well to public school peers in social development, and had consistently better behavior than those in public school.[8] Even a study from the 1970s at Cornell University on the behavior of 6th graders found that "the peer-oriented children held rather negative views of themselves and the peer group. They also expressed a dim view of their own future...Finally, in contrast to the adult-oriented group, the peer-oriented children report engaging in more antisocial behavior, such as 'doing something illegal,' 'playing hooky,' lying, teasing other children, etc."[9] A variety of studies have demonstrated that, as compared with their public school peers, homeschoolers have a higher self-esteem (by 41%),[10] higher satisfaction with life[11], and stronger communication skills and daily living skills (84th percentile for homeschoolers vs. 27th percentile for public schoolers on the Vineland Adaptive Behavior Scales).[12] Maybe our culture needs to reevaluate its understanding of proper socialization.
If socialization is, as defined by one dictionary, "a continuing process whereby an individual acquires a personal identity and learns the norms, values, behavior, and social skills appropriate to his or her social position"[13], then I certainly don't want it to be done by children with no more wisdom, maturity, or self-control than my own. Just how, exactly, can a 6-year-old help another 6-year old acquire a strong personal identity? Do we really want 7th graders to be the ones to teach our children their norms, values, behavior, and social skills?
I homeschool so that my children can be socialized, or, as one definition describes it, "fit for life in companionship with others"[14], by those who will be most likely to give them the skills, values, and experiences they need to be ready for society (namely, myself and my husband). I homeschool so that my children's socialization stretches far beyond the confines of a same-age, same-geographical-locale, same-educational-experience classroom to include people from all walks of life – different ages, races, backgrounds, educational experiences. I homeschool so that my kids' experiment with societal interaction comes through real life experiences rather than through a contrived environment they will never again experience after they leave the world of academia. (Do you know of any social groups for 38-year-olds, or businesses for only 53-year-olds?) But most importantly, I homeschool so that my children's self-concept is not rooted in the approval of their peers, but in the care and concern of the adults who love them most and most have their well-being in mind.
Yes I'm worried about socialization. So worried, in fact, that I'm not going to leave it in the hands of my kids' friends.
Still more reasons for homeschooling coming soon, so stay tuned!
---
[1] http://www.bullyingstatistics.org/content/bullying-statistics-2010.html
[2] http://www.familyfirstaid.org/peer-pressure.html
[3] http://www.socialworkers.org/practice/adolescent_health/ah0202.asp
[4] http://www.sciencedaily.com/releases/2011/09/110930103159.htm
[5] http://www.medicalnewstoday.com/releases/67112.php
[6] http://sitemaker.umich.edu/356.darnell/peer_pressure_and_drug_use
[7] http://www.sciencedaily.com/releases/2011/10/111025090353.htm
[8] http://www.hslda.org/docs/nche/000000/00000068.asp
[9] http://www.jstor.org/pss/350725
[10] Ballmann, R. E. (1995). The How and Why of Homeschooling. Crossway Books: Wheaton, IL.
[11] Home Schooling: From the
Extreme to the Mainstream
[12] http://learninfreedom.org/socialization.html
[13] http://dictionary.reference.com/browse/socialization