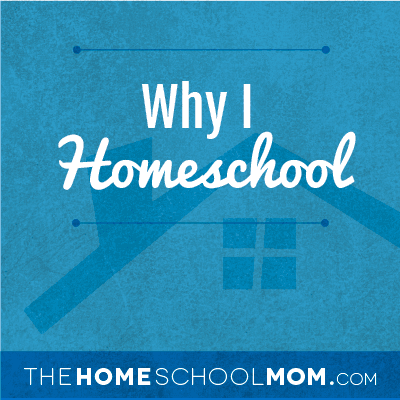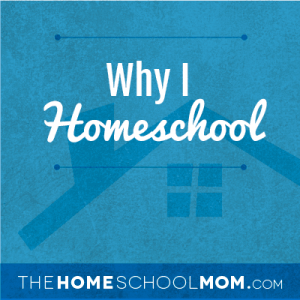 The new year. A new start. Yes, yes, I know it's the time we're all supposed to make resolutions and determinations about what we're going to accomplish in the coming 12 months. And sure, I've made my share of optimistic beginning-of-the-year commitments. But this year I think I'm going to change it up a bit. Because when you perpetually put all of your effort into something over and over again, like parenting or homeschooling, sometimes you need to revisit your starting point to help you keep perspective on why you're doing what you're doing. So as 2012 dawns, to help me move forward with giving my children the best I possibly can, I'm actually going to go back. Back to the basics, back to the foundation of why I homeschool. Knowing why I do it gives me the focus and motivation I need to keep doing it. Sometimes looking back at the past, starting at the beginning, is the best way to gain momentum for the future.
Alright 2012, I'm ready for you. Whatever homeschooling challenges you bring, whatever frustrations I experience, whatever obstacles you throw my way, I can handle it. All you questioning friends, academic struggles, nay-saying family members, behavioral problems and personal inadequacies of the new year, just know. You won't bring me down. Because I know why I do what I do, and that keeps me committed to keep on doing it. Here, 2012, are the first two reasons why I homeschool:
1. I want my kids to have a superior education.
The most comprehensive study of homeschool academic achievement to date, conducted in 2009 by Dr. Brian Ray of the National Home Education Research Institute, involved 11,739 homeschool students from all 50 states, and scores from 15 independent testing services. The study found that homeschoolers scored in the 87th percentile (for boys) and 88th percentile (for girls). For purposes of comparison, the average public school scores were in the 50th percentile. These excellent homeschool results were not significantly affected by gender, family income, parent education, state homeschool regulation, money spent per child, or structure of the home school. And I find those results pretty darn compelling.
While research on homeschoolers' academic achievement is a good bedrock for my homeschooling path, I am also motivated by my own experience. Homeschooling provides an opportunity for education like no other; one-on-one, individualized instruction, by the persons who are most invested in the well-being of my child – myself and my husband. I adore the freedom from curriculum constraints and bias or emphasis on "teaching to the test"; I love the ability to fit the materials to the need of my child rather than fitting my child into the mold of the curriculum being used for the "group". I am thankful for the opportunity to go faster in areas where my children excel, and to put on the brakes when my children do not understand something, or find something particularly interesting. I get excited about the chance to make subjects that public school curriculum often treats peripherally, such as History, the star of the show. I am thrilled to be able to teach my children to critically think, and how to apply what they are learning to their interaction with the society in which they live. Even more – I revel in the opportunity to watch my children learn, to be a participant in their learning process, and to instill in them a love for learning.
Why would I ever want to give all of that up to someone else?
2.    I want to inculcate my values into my children, and raise them to be persons of character.
7 out of 10 teenagers have had sexual intercourse by the time they are 19 years old.[1] 72% of students have consumed alcohol by the time they complete high school, and 39% of youth ages 12-17 who drank alcohol in the past year had at least one serious problem related to drinking in the past year.[2] 1 out of 5 students reported being bullied in the past year, and juveniles were the cause of 16% of all violent crime arrests in 2008.[3] Interestingly, the Barna Group, in their study of randomly selected teenagers ages 13-18, found that 38% of teens used "doing whatever feels right or comfortable in a situation" as the basis for how they make ethical and moral decisions, and 1 out of every 6 teens reported that they made their choices "on the basis of whatever would produce the most beneficial results for them[selves]".[4]
Our culture has a crisis of character. In a world where personal happiness often takes precedence over responsibility and self-indulgence over self-sacrifice, I want my children to be persons of integrity. I homeschool so that they may gain a moral basis to guide their choices and decisions; so that they incorporate the values of our family, rather than the values of the culture at large. I homeschool so that I know what kind of character is "caught" by my children, and I homeschool so that I can be responsible for ensuring also that character is taught. Diligence, discernment, courage, initiative, forgiveness, gratefulness, kindness, self-control, loyalty, respect, responsibility and truthfulness are just a few of the character qualities that I want to be the center of my children's lives. Through conscious efforts at teaching, humble attempts at role modeling, and specific opportunities for practice, homeschooling affords me the opportunity to prioritize values and character as some of the most important elements of my children's lives.
To sum it up: Why do I homeschool? Because I believe who my children are is even more important than what they know.
That's not all, 2012…I've got even more reasons for homeschooling coming your way!
---