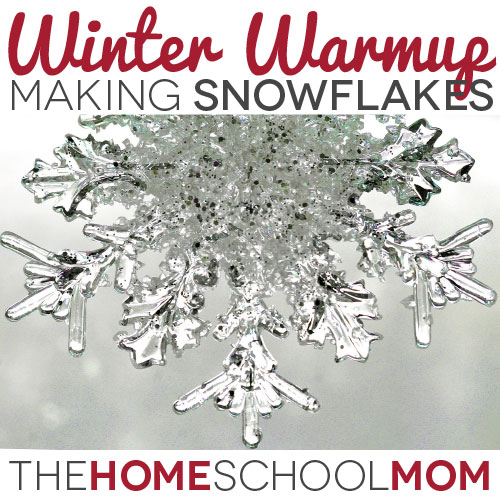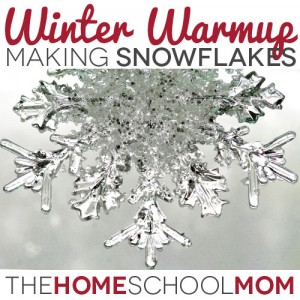 Is it snowing? Do you wish it were snowing? Do you wish it would stop snowing?
Take a break and make some flakes!
Snowflakes are fascinating to children and adults. They are unique, beautiful, and tiny marvels of nature.
Introduce your children to the fun of cutting paper snowflakes. Instructables has step-by-step text instructions with photos and diagrams to show you how to make six-pointed snowflakes. Six-pointed flakes are the most authentic, since they generally occur in nature with six points.
The Bookhouse paper snowflake-cutting demonstration is easy to follow.
How to cut a six-pointed paper snowflakeIt's amazing -- but you can even cut snowflakes virtually. My favorite website for that is Snowdays. Click on the "Create Your Own Snowflake" button in the bottom center, then click and drag to create "cuts" in the virtual "paper." You can see the effects of your cuts in the preview to the left, as a beautiful snowflake begins to form. When you've completed your creation, you can label it, and it will appear in the site's home screen "snowstorm." There, you can find your own snowflake to save for printing, or click on other creations to read messages from other snowflake crafters. There is something magical about this site -- so much gratification and beauty, so instantly!
For inspiration, look at some online photos of snowflakes, like the macrophotography of Russian photographer Alexey Kljatov. 
Round out your snowflake making with a couple of good books. The Caldecott-winning biography Snowflake Bentley tells the true story of a little boy who was fascinated by snowflakes and perfected techniques for studying and photographing snowflakes.
The Secret Life of a Snowflake: An Up-Close Look at the Art and Science of Snowflakes explains how snowflakes form and why snowflakes are unique -- and it's filled with stunning closeup photographs of snowflakes.
If it really is snowing at your house, you can try "catching snowflakes" and examining them with a magnifying glass.
You could even add some literature and writing to your day. Read Robert Frost's poem "Stopping by Woods on a Snowy Evening" aloud to the kids. Have a lesson plan for haiku writing up your sleeve, and sit down with the kids to freewrite some snowy images and pare them down to fit the haiku form.
Let the kids adorn windows and mirrors with their snowflake creations, and let snowflake-making become one of your winter-time traditions.