I first heard the term "differently wired" a few years ago when I came across the work of Deborah Reber, the founder of the Tilt Parenting community, podcast, and author of the book, Differently Wired.  The concept sparked my interest and had me nodding my head as I continued to research. I knew one of my kids fit this description and I had been at a loss—even after evaluations, recommendations, and hours of researching.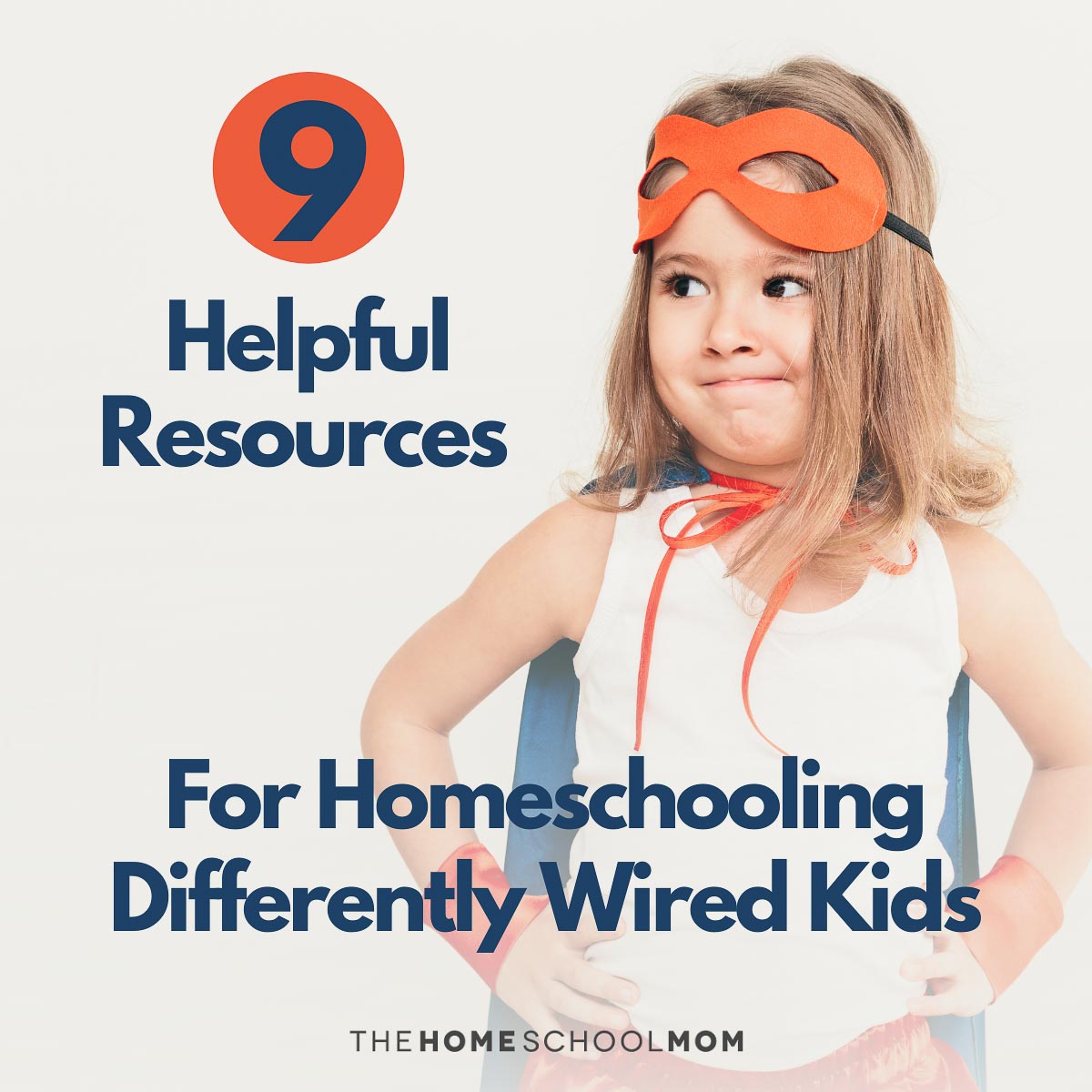 What does differently wired mean?

It was her positive insight that helped me take a deep breath and search for supportive groups, books, podcasts, and other resources. And while everyone has their own opinion on labels, testing, diets, education, and therapies, educating yourself is important.
Each differently wired child is different in their own special way. Below, I've gathered the materials that I've found helpful for homeschooling and parenting. All items are linked so you can explore them in full detail at your leisure.
My Top 9 Resources for Homeschooling Differently Wired Kids