Last month, I innocently walked into Target. There it was. The Target Dollar Spot section. Filled to the brim with all kinds of back-to-school supplies, gadgets, posters, pens, pencils, books, and more. So much stuff for such great prices.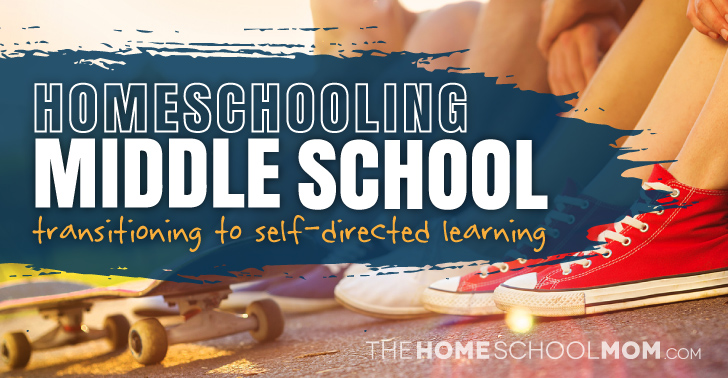 My eyes lit up (which is not unusual for me when I walk in to Target—just being honest).  I slowly meandered through the entire section—taking in all the primary colors. An ABC felt banner? Darling. Montessori-ish toys? Yes, please! Adorable flashcards with states and presidents! Get in my cart! A wooden clock and matching workbook? Adorable AND functional!
I drowned out all the noise around me—reveling in the sweet goodness of the imaginary homeschooling room in my head. You know, the one where my kids are little and we're sitting around our old farmhouse table and they are cutting and gluing things, and I am reading a sweet picture book and I am interrupted 27 times to assist or ensure that my oldest isn't standing on the table again. The one that used to exist before we were homeschooling middle school.
"Mom!"
"Mom! C'mon!! We're not here for this stuff!"
"Mom! Seriously!! COME ON!!!!"
I snapped out of my daydream to my three kids standing with an empty red cart with slightly annoyed looks on their faces.
"Wait! Don't you guys want to look at any of this stuff? It's so cute! Don't we need some new things for homeschooling?"  I am sounding desperate at this point, clinging to a set of brightly colored string lights.
And then it hit me.
We really didn't need any of these things. My kids are now 13, 11, and 11. We are fully into the tween/teen years. We're homeschooling middle school now, and it looks different than homeschooling primary school. It's all hormones, sleeping, eating, self-directed learning, eating, sleeping, and me eating chocolate.
Homeschooling Middle School: Mourning What Used to Be
When we first started home educating, my kids were 5, 3, and 3. I was filled to the brim with ALL THE HOMESCHOOL ideas. Classical! Charlotte Mason! Unschooling! Unit Studies! BRING IT ON! The homeschooling force struck me and I was supercharged to create a fun, hands-on learning environment for my three very different kids.
My oldest was active. Oh. So. Active. I taught him all kinds of things while he bounced on a ball around the entire house. He learned to count, spell, name the continents, learn some of the 50 states, sing songs and more.
My boy and girl twins were eager to explore and learn—just like big brother. They spent hours of playing dress up, building with blocks and Play-Doh® while I read to them. We still had rest and nap time. 2 hours of quiet in their rooms. Bliss.
For the next few years we settled into our Five In A Row curriculum and alternated with My Father's World. We read tons of great children's literature, did amazing hands-on projects, sprinkled in field trips, and practiced nailing down the basics: Reading, Writing and Arithmetic.
My kids were generally happy to do whatever I had planned. I always sought their input too. My oldest was interested in the human body, so I got him some books and he went to town learning all he could all on his own.
My daughter taught herself to read at age 4.5 because she wanted to do it. When I asked her how she did this, she told me she wasn't quite sure but she thought it was from watching me read to her and using her fingers to point to words.
My boy twin was the master of facts and was always sharing tidbits of knowledge. He wanted to live at the library and we'd go at least three to four times a week so he could fill his love of reading.
Let me be clear: we had seasons of frustration and issues. We moved two times in 16 months, we had two kids experience major health issues, and we had some other life changes that made me question what we were doing and if homeschooling was working.
It was in those moments that I'd stop and spend some time perusing through old bins of projects, photos, and my journals to see if what we were doing was good enough.
It was more than enough. I could breathe a sigh of relief.
Homeschooling Middle School: When Things Change
Last fall, I bit the bullet and ordered a prepackaged curriculum. I had been stalking it on Instagram for months. I talked to some friends who were using it. I watched ALL the YouTube videos.
It was exactly what I was looking for all wrapped up in lovely and easy-to-use guides, books, and worksheets.
It was exactly how I wish I could've learned history and science and language arts.
There was one HUGE problem.
When I gathered the kids for our first day of homeschooling for our 2017-2018 school year, they thumbed through the meticulous binders I had put together. They peered into the readers and guidebooks. Their eyes glazed over while I made them to listen to the recordings.
They revolted.
While I loved everything about this curriculum, I had forgotten to take their learning styles and desires into account. I assumed they would be happy to go along with whatever I put on the table.
Could I have forced them to JUST DO THE CURRICULUM?
Of course!
Did I want to have battles over learning and homeschooling every single day?
No way.
I sold it all. Everything. I didn't think about the money I lost. I didn't think about what could've been had we stuck with this program. I just wanted to make learning fun and meaningful for my kids.
Homeschooling Middle School: A New Season of Life
Before I could do this, I had to accept that we were in a new season of homeschooling. I had to acknowledge that my kids were growing up and had developed their own interests. They had their own strengths and weaknesses. They were ready to let go of some anchors in our days that I was clinging to for dear life. Anchors that I thought were required to have a "good" or "productive" homeschool.
I fell prey to the Instagram feeds of kids sitting gleefully around a table while their perfectly coifed mother read from a classical tale. I fell prey to the YOU MUST DO THIS or YOU MUST DO THAT ways that can absolutely appear in homeschool realms.
I had to dig deep. I reached out to other friends who were in similar positions. I talked to friends with kids a bit older than mine. I found some amazing resources that spoke to my heart and made me breathe again. I turned to my mentors who always had the benefit of hindsight.
Slowly, we began to cultivate changes in our homeschool days that blended self-directed learning with subjects and projects that I wanted them to be exposed to as well. Collaborating with my kids has been a learning curve for me. I am a rule-follower by nature. I like to have specific directions.
As with most things in life, there were great successes. My twins became obsessed with entrepreneurship and read books, watched tons of episodes of Shark Tank, wrote business plans, made a website—all on their own! My oldest and two friends made an Olympic-themed newsletter. It was just one time, but he learned to collaborate with other kids, used new technology and had fun.
There were flops. Big time. The math program we used for years was met with major groans. I chucked it and we mostly unschooled math and added in some Life of Fred for my oldest and lots of online math games and good old board games like Life, Monopoly, and Yahtzee.
Homeschooling Middle School: What Our Middle School Homeschool Looks
This current homeschool year, I stepped outside my comfort zone once again. You see, I'm an extrovert who also happens to be a homebody. I love being at home. I love puttering around the house doing projects with the kids, reading outside, working, sometimes doing laundry and often times preparing meals.
However, my kids NEED to be out and about. They thrive being in groups and surrounded by other kids. They love to go exploring and need peer-to-peer interaction.
They also need breaks from one another.
Gasp! Yes, my homeschooled kids don't want to be around each other 24/7. They also fight. I promise you—this is normal.  Come to my house and see!
Here's how we are approaching homeschool middle school:
Interest-led science. Documentaries, experiences, books, field trips.
CNN10. A politically neutral, daily current events program that we love to watch together and discuss.
Survivor-themed monthly geography club. We are studying a handful of locations where the popular television show has been filmed over the past 18 years. We meet once a month with our group to discuss the countries, have food, and do Survivor-style challenges that the kids create.
Teen book club. My oldest selected five books he was willing to read (Yes, I let him choose all the titles. Thank you, Brave Writer!) and we will meet every other month with out book club to discuss, have themed-snacks and activities and make connections. It's a win-win!
Interactive online book clubs for the twins via Literary Adventures for Kids
Math tutoring. My mother-in-law is tutoring my oldest son in math via Zoom. She was a math teacher for over 30 years and is jumping in to fill a gap.
Teaching Textbooks for the twins' math instruction for 6th grade.
Enrichment classes. Once a week, my three kids will get dropped off for enrichment classes at local Christian camp. I will get 4 hours to work or sit with my own thoughts and drink my tea while it's hot.
Outschool.com classes. We love this online resource and we pepper our months with a variety of classes from this site. The classes are live and my kids get the interaction they crave and we don't have to leave the house.
Sports. My kids love participating on local sports teams. It provides exercise, teamwork, and fun.
You must know yourself, know your kids, know your schedule, and honor them all. Honor the season of life you're in right now.
Be creative. Sit down with your kids, your partner, yourself. Talk about what interests everyone. Discuss upcoming plans and trips. Leave plenty of white space in your daily or weekly margins for rest, for spontaneous trips or for whatever might come your way. That's the beauty of homeschooling.
Remember too—your middle-school kids are going through tremendous growth. Puberty (oh puberty), taking risks, developing new friendships, trying out different aspects of their personalities, and arguing with you that that they sky is NOT blue and the grass in NOT green. All normal.
There will be tears. There will be disagreements. There will be sleeping. There will be so much food consumed that you'll wonder if your child will ever be full again. There will be worries and fears that you're not doing enough, that your child is behind, that you need to crack the whip and get "serious" about homeschooling if they ever hope to get into college.
I share this because I do these things. I feel these things. I am working hard not to take everything my kids say personally. I am working on showing them grace. Showing myself grace. Giving them boundaries and freedoms. Snuggling them when they need it and letting them stumble too.
And it's hard some days.
I miss sitting on our old couch, blankies for all, my oldest sucking his thumb, while the twins vied for places on my lap. Reading The Story of Ferdinand or Mike Mulligan and His Steam Shovel for the 20th time that week. I miss serving lunch to three kids dressed up as firefighters, or police officers or a pirate-princess. I miss the squeals of delight when I'd surprise them with a new game or a new music CD.
I am working to be present. To enjoy this stage of motherhood. This stage of home education. It is nothing I saw coming and nothing I prepared for all that well. I am still amazed we're doing this crazy journey after all these years. I am amazed by my children's growth. I am thankful for my own growth and my own realizations.
And just when I've got this all figured out, high school will come knocking and we will begin this process again.
I wouldn't have it any other way.
---
My current favorite resources: