Our listing of Georgia jobs and volunteer opportunities for homeschoolers is ordered alphabetically by city. If you would like to submit a Georgia co-op or academic resource, you may do so using the red button above.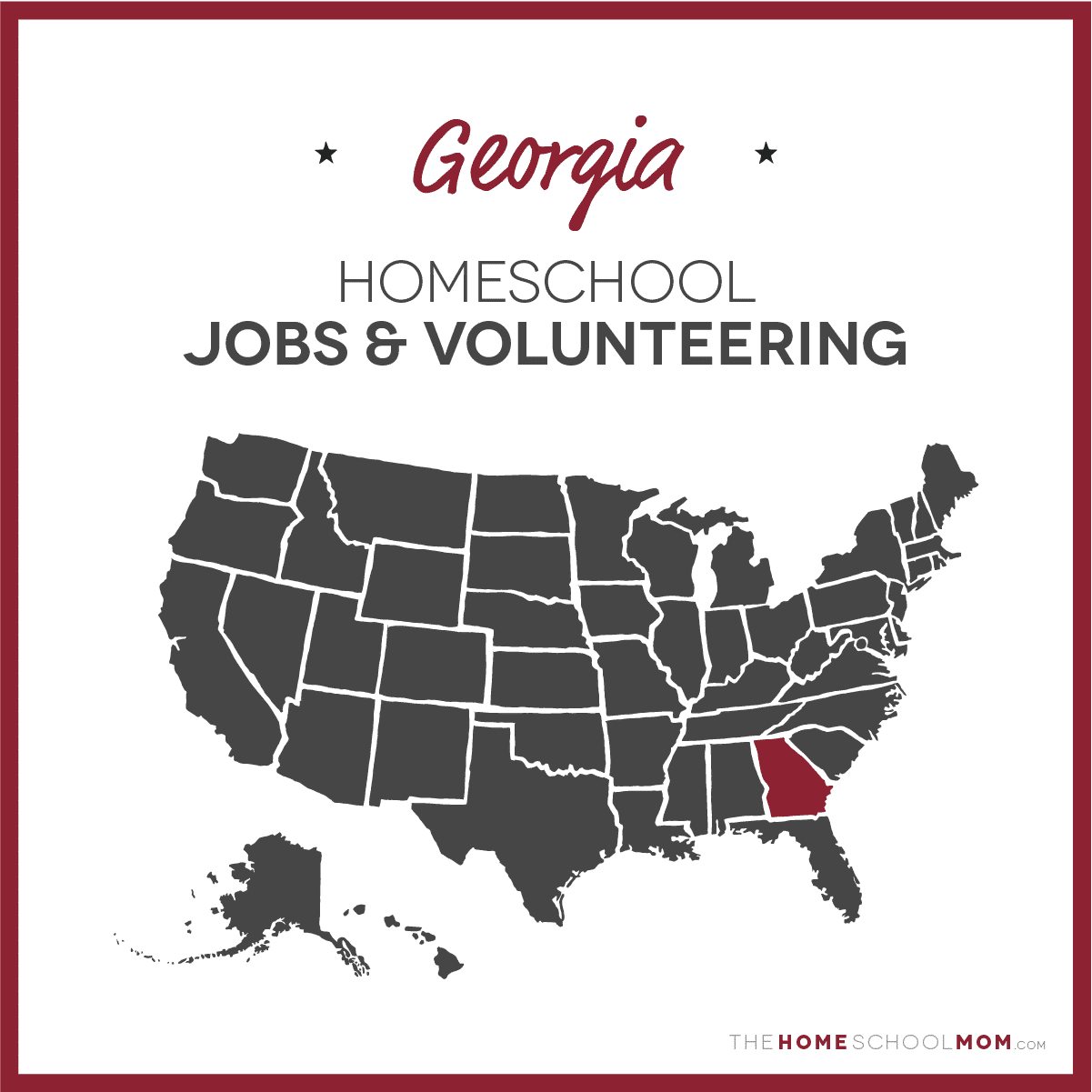 Submit a Local Resource
Pebble Tossers, Inc.Atlanta
Pebble Tossers is a nonprofit youth development organization dedicated to enriching and empowering the lives of young people through community service and leadership roles. Pebble Tossers offers vo... [Read more...]
Hiring Chick-fil-A Pike St and Suwanee Road.Lawrenceville
The Chick-fil-A's at Pike St (Lawrenceville. Ga ) and Suwanee Rd (Suwanee Ga) are now hiring Full-time and Part-time homeschoolers. Please apply on line at www.cfapikestreetjobs.com or www.cfasuwan... [Read more...]
J.M. Tull-Gwinnett Family YMCALawrenceville
Reflecting its Judeo-Christian heritage, the YMCA of Metro Atlanta is an association of volunteers, members and staff, open to and serving all, with programs and services which build spirit, mind, ... [Read more...]
Natural Learning AlternativeMarietta
Internships available for Homeschool Highschoolers/college age interested in working in a Play and nature based Early childhood setting. [Read more...]
Truett's Chick-fil-A, Newnan GANewnan
The Self-Serve Team Member is a front-line team member committed to serving guests. RESPONSIBILITIES Welcomes guests as they enter the restaurant or drive thru Answers guest questions, offers recom... [Read more...]
Hawthorn Senior Living Dining Room ServersRiswell
Sanford Estates, Roswell's premier retirement community for active seniors, is now hiring for part-time Servers (evening and weekend shifts available). The position serves meals to residents' table... [Read more...]
Leopold's Ice Cream in SavannahSavannah
Leopold's Ice Cream in Savannah, GA is hiring for all positions and hours. Leopold's is a 100 year old family business specializing is Super-Premium ice cream, making tasty memories and helping our... [Read more...]
Code Ninjas - Smyrna, Atlanta and DouglasvilleSmyrna, Douglasville, Atlanta
Position: Code Sensei Flexible Part-Time to 25 hours/week | Weekdays or Weekend shifts available Holiday/School Breaks Only shifts available Example of weekday shifts 4 - 7 pm. Example of Saturday ... [Read more...]
Go to...