TheHomeSchoolMom's local resource listings are sponsored by Time4Learning, where you can find resources, support groups, test prep info, and more.
Georgia Homeschool Information
Homeschooling is a great choice for families in Georgia! Find out how to homeschool, what the homeschool requirements are for Georgia residents, connect with local homeschoolers, find nearby classes and co-ops, discover field trip destinations, and much more.
Georgia Homeschool Legalities
Homeschooling is regulated at the state level and changes may be made to the relevant statutes at any time. Always consult the actual state code (which is usually online at your state's official website) for the most up to date and accurate legal information with regard to homeschooling. Also keep in mind that interpretations of the code—whether provided by school districts or homeschool groups—can be helpful, but may or may not be an accurate reflection of the law. Always combine interpretations with your own reading of the statute itself.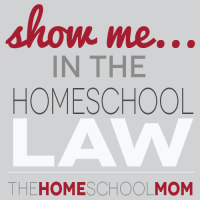 A quick note about sticking to what the law requires.
The "Show Me" Letter - Many an uninformed (or informed but overzealous) school administration official has asked local homeschoolers for more documentation than the state homeschool law requires. In The "Show Me" Letter, Shay Seaborne relates her experience with an overzealous official and how knowing the law and being polite but firm is often all it takes to educate local officials. A "must read" for new homeschoolers!
Although we try to keep our links up to date, state laws change regularly. The information at the links provided below contain information that may or may not be current.
Georgia Homeschool Laws
Code Section 20-2-690.1 of the Official Code of Georgia Annotated
Any person who is a parent or guardian or has control or charge of any child subject to compulsory attendance and who becomes a resident of this state shall, within 60 days of having become a resid...
Amendment to Title 20 of the Official Code of Georgia Annotated
To amend Title 20 of the Official Code of Georgia Annotated, relating to education, so as to raise the age of mandatory education from 16 to 17; to revise provisions relating to adult literacy for ...
Georgia Resource Pages & Places
Books By the PoundAtlanta
Books By the Pound is a discount bookstore. All Books - $2.99/lb or less DVD's $2.99 each CD's $2.99 each There is not a complete list of current titles in the store but offers access to t...
Your Neighborhood Homeschool Counselor (YNHC)Atlanta
YNHC provides unique direct and indirect school counseling services virtually and locally to all homeschooled families by a certified K-12 professional school counselor.
k-8 Tutoring and Home School AssistanceDacula
More than just a tutoring service! We are three retired school teachers with updated certifications in Georgia. We can tutor all children, but all have degrees in special education and have worked...
Georgia HomeschoolingGeorgia Statewide
Helpful Information, Links & Tips for Homeschoolers in Georgia
Time4Learning Parent Discussion Forum – GeorgiaGeorgia Statewide
Discussions and Resources for Georgia Homeschoolers
Homeschool ExcursionsGeorgia Statewide
Offering homeschool field trips in Georgia