Our listing of Georgia conventions and other homeschool events is ordered by date with ongoing events listed first. If you would like to submit a Georgia homeschool convention or event, you may do so using the red button below.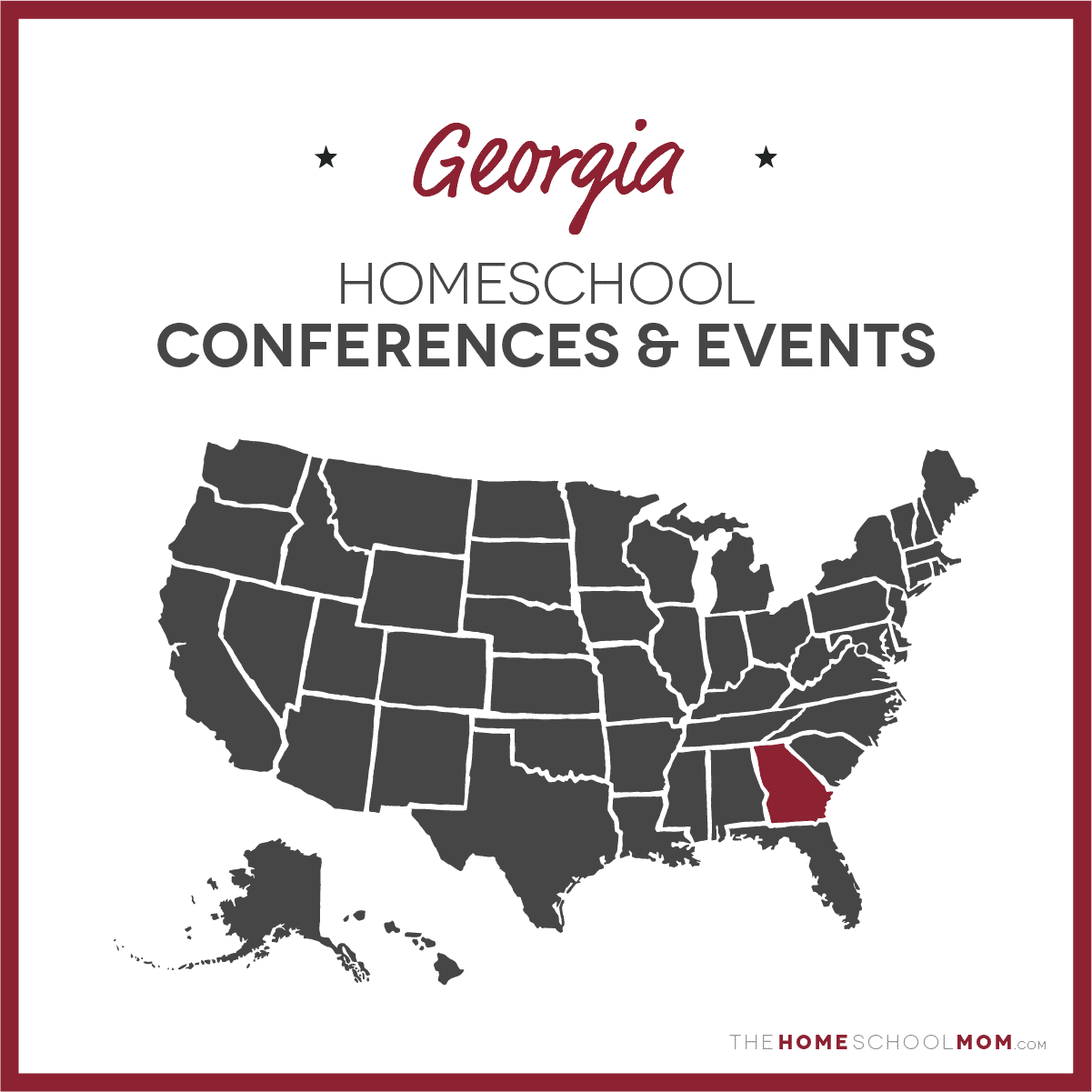 Submit a Local Resource
Homeschool conventions are a great place to find encouragement, motivation, and inspiration. Before heading out to the Georgia homeschool conventions listed below, read about how to make the most of conventions.
Flourish 2023 Black Family Homeschool Conference

Metro Atlanta

January 25, 2024 - January 26, 2024

This 2-day hybrid conference aims to equip, energize, and encourage Black homeschooling families and highlight diverse pathways to educational freedom. Some Workshops include: Developing the Four-Year High School Plan Drafting IEPs and Understanding the Twice Exceptional Learner Black Homeschooling Fathers Panel Diverse curriculum providers & exhibitors
SE Homeschool Expo

Atlanta - Cobb Galleria Centre

July 25, 2024 - July 27, 2024

A two-day Expo devoted entirely to the display, sale and discussion of educational materials with entire exhibit hall displays of materials by the best Christian, secular and specialty publishers. 200 exhibitors on average. 1,500+ families on average. Thursday Add-On Option (10a-4p) Homeschooling for Excellence 101 is a one-day conference where homeschool parents can get individualized answers for their own personal situations from other seasoned homeschooling parents. Parents will learn how to homeschool! Topics include Where do I begin? What materials should I choose? There are so many! How can I encourage my child to learn? How will I fill my child's time – will he be lonely? 2024 Southeast Homeschool Expo Cobb Galleria Centre - Atlanta, GA Homeschooling for Excellence 101: July 25 Thursday 10 AM - 4 PM Southeast Homeschool Expo: July 26-27 Friday 10 AM - 7 PM, Saturday 10 AM - 5 PM Teen Leadership Conference: July 26-27, KidsZone: July 26-27