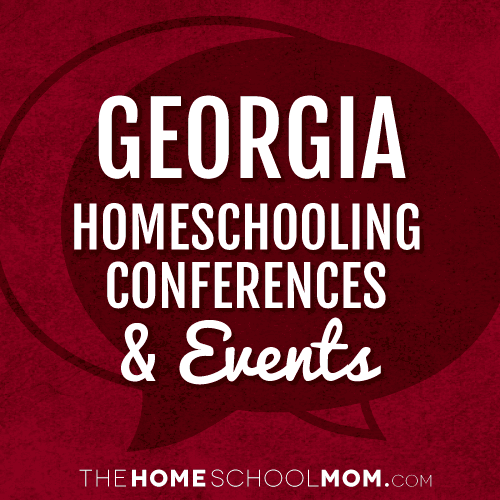 Homeschool conventions are a great place to find encouragement, motivation, and inspiration. Before heading out to the Georgia homeschool conventions listed below, read about how to make the most of conventions.
Our listing of Georgia conventions and other homeschool events is ordered by date with ongoing events listed first. If you would like to submit a Georgia homeschool convention or event, you may do so using the red button above.
Gatorland Homeschool DaysOrlando
January 1, 2019 - October 31, 2019
Homeschool Days 2019 @ Gatorland January 2019 & February 2019 September 2019 & October 2019 Students explore the 110-acre wild preserve and theme park and see over 2,000 alligators and c...
Kids and Their Parents MoneyLawrenceville
October 8, 2019
Our mission is to: "Educate, Empower and Encourage parent's and children ages 10 years and up to build their wealth for today's and tomorrow's generations."Our goal: Stop financial illiteracy b...
Rock Eagle's Home school DaysEatonton
October 21, 2019 - October 23, 2019
Learning comes to life during Rock Eagle's Home school Days. Once a year, home school families stay overnight to experience the center's residential environmental education programming. Price of th...
State Bar of Georgia Homeschool WeekAtlanta
January 6, 2020 - January 8, 2020
The Law-Related Education Program at the State Bar of Georgia will host our fifth annual Homeschool Week January 6 – 8, 2020. Registration for this free event is now open! For more information or t...
Georgia Homeschool Expo – Homeschooling for Excellence 101Atlanta
July 23, 2020
Many parents considering or just beginning to homeschool would like to have personalized help. Homeschooling for Excellence 101 is a one-day conference where homeschool parents can get individualiz...