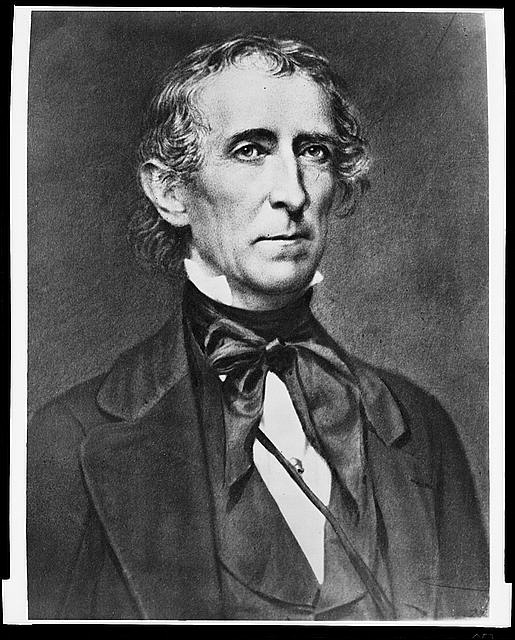 Presidential Facts about John Tyler
John Tyler - 10th President of the United States serving 1 term, from 1841 to 1845.
Vice President - None
Born - March 29, 1790
Died - January 18, 1862
First Lady - Letitia Christian Tyler and Julia Gardiner Tyler
Party - Whig
John Tyler is from Virginia.
Links
American President John Tyler (Y,M,O,T)
From the Miller Center at the University of Virginia.
John Tyler (Y,M,O,T)
From White House.gov
History.com: John Tyler (Y,M,O,T)
This site offers videos, pictures and interactive resources for studying the presidents.
John Tyler (Y,M,O,T)
From Biography.com
Portraits of the President: John Tyler (Y,M,O,T)
From the National Portrait Gallery