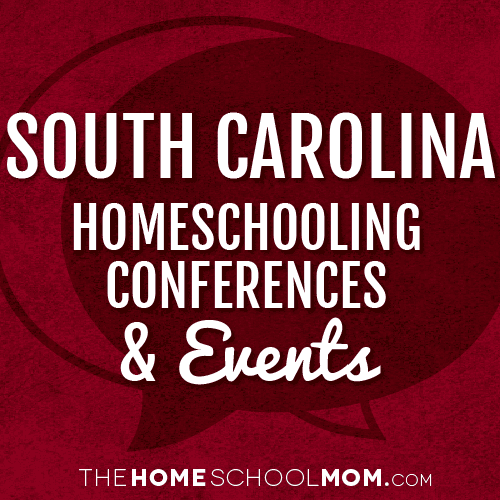 Our listing of South Carolina conventions and other homeschool events is ordered by date with ongoing events listed first. If you would like to submit a South Carolina homeschool convention or event, you may do so using the red button above.
Lowcountry Homeschool ConventionCharleston
May 31, 2019 - June 1, 2019
Lowcountry Homeschool Convention Taking place at Northwoods Baptist Church Campus 8200 Greenridge Rd, North Charleston, SCSave The Date May 31- June 1, 2019!!Two Days that can chang...
Homeschool ExpoColumbia
June 29, 2019
10 am-4 pm Jamil Temple 206 Jamil Road, Columbia, SC 29210If you're considering homeschooling, new to homeschooling or you're an experienced homeschooler–this is the event for you! REACH is ...