Homeschooling is regulated at the state level, so connecting with local homeschoolers is an important step to start homeschooling in Oregon. Find the Oregon homeschool groups closest to you and get connected with your local homeschooling community, learn about the homeschool requirements in Oregon, and discover the co-ops, classes, sports and arts opportunities, and social get-togethers in your area.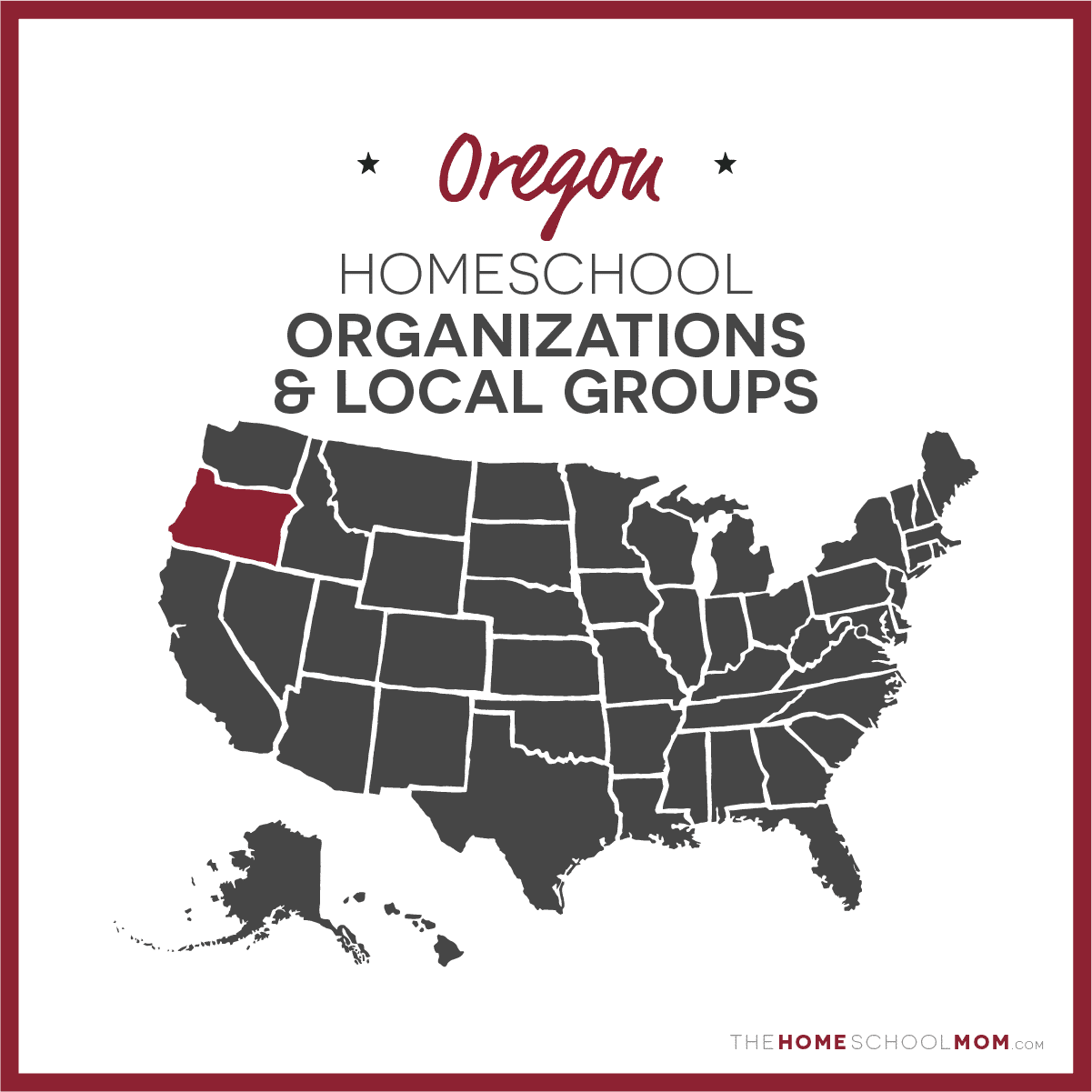 Submit a Local Resource
Jump to: State Organizations | Local Groups
Our listing of Oregon state organizations and local homeschool groups is ordered alphabetically by city, with statewide organizations listed first. If you would like to submit a group, you may do so using the red button above.
Oregon Homeschool Organizations (Statewide)
Oregon Christian Home Education Assoc. Network

Oregon Statewide

OCEANetwork exists to serve the Lord Jesus Christ by supporting, encouraging, protecting and advancing private Christian home education in Oregon. We are home educating families who volunteer our time to support homeschool families all over Oregon and SW Washington with workshops, conferences and written encouragement. One of our goals is to protect the rights of families to home educate without government interference. We do this by monitoring legislative and congressional actions that may jeopardize those rights. We have been "serving the needs and protecting the rights of Oregon homeschoolers since 1986."
Oregon Home Education Network

Oregon Statewide

OHEN is an inclusive, statewide, nonprofit organization dedicated to supporting all of Oregon's homeschooling families. OHEN supports the right of all homeschoolers to educate their children with as little government intervention as possible. Celebrating the diversity within our homeschooling community, OHEN welcomes any person without regard to educational philosophy, religion, creed, race, color, sex or ethnic or national origin.
Oregon Local Homeschool Groups
Oregon Catholic Homeschoolers

General

Come together in a virtual space with local sojourners as Oregon Catholic homeschoolers. This website connects you to others in a local area using MeWe, allowing the smaller groups to get to know each other locally, share ideas, create co-ops, share field trips, come together to gather as families, etc.
Hero Generation Commonwealth

Hillsboro

Hero Generation Commonwealth is organized to bring together families for shared leadership educational experiences based on a Godly foundation and principles found in the book, A Thomas Jefferson Education. We endeavor to provide a synergistic, inspiring, Mom School environment which will assist children, youth, and adults in gaining the vision, skills, and abilities specific to their phase of learning and their personal mission. Students meet on Thursdays from 9:45am to 3:00pm. They start with a devotional followed by two class blocks. There is a lunch break in between the two classes.
Jackson County Home Educators News

Jackson County

An informal group of Christians from many churches and many parts of Jackson County, Oregon. A great variety of lifestyles are represented in the group with all ages of children involved.
Southern Oregon Classical Conversations

Klamath Falls

Curious about Homeschooling in Southern Oregon? Classical Conversations has the mission to know God, and to make Him known by equipping parents to homeschool their children with a classical education. Discover how Classical Conversations can support you in your homeschooling journey.
Legacy Guardian

Mid-Willamette Valley

We offer field trips, workshops, clubs, other events, and resources!
Southeast Christian Homeschool Community

Molalla

Southeast Christian Homeschool Community is a Home School Co-op ministry that used to be a part of First Class Homeschool Ministries. We exist to encourage, support and build up the local community of homeschool families, reaching out in the name of Christ. We provide a once a week school co-op, field trips, parties and various activities for all ages. There is minimal cost for classes at Monday School and parental involvement is required as we are a co-op. We are a community of Christians coming together to help educate, encourage and support each other. We do our best to keep it affordable. Parents teaching classes helps keep this possible. We are a group of homeschool families who gather in Molalla, Oregon area for "Friday School" classes, park days, field trips and anthing else member families are inspired to facilitate. Our leadership team works to coordinate opportunities for all members to be involved. SCHC is a place where you and your children can learn and socialize with other homeschooling families - making friends and getting connected!
OCEANetwork Affiliated Support Groups

Oregon Statewide

OCEANetwork maintains a list of Affiliated Support Groups in Oregon and SW Washington. Enter your zip code to find the support group nearest you.
OHEN

Oregon Statewide

Support Groups and weblinks
LIGHT Homeschool Group - Oregon

Sherwood

Learning In Godly Homes Together (Light) is a group of Christian families dedicated to educating their children at home, made up of various homeschooling styles. We have joined together to encourage one another and to form lasting friendships with the purpose of building one another up in order that we will grow closer to God together in community with common hearts. We encourage every member to be an active participant in a church community. Our group is member driven which means our events are born through the creativity that each family brings to the table. During the school year, moms meet monthly for encouragement, fellowship and support. Some examples of activities for the children include field trips, attending cultural events like theater and symphony performances, service projects, PE class, art class, and other activities as the parents organize them.
The Beachcomber

Tillamook

Independent learning is like beachcombing. The nicest discoveries are made when you just relax, stroll along, and pick up the things that catch your eye. Some things you keep, some you toss back, some you give away. This site is here as a kind of virtual community center. Here you will find links to valuable resources, links about learning opportunities in our community, and connections to other like-minded folks.
COACH Family

Washington County

We are organized to support private home-based homeschooling and parental rights for Christian homeschool families in Washington County, Oregon, and surrounding areas through Biblical, social, educational, and recreational activities.
The CHOC Board

Washington County/extended Portland metro

Online resource center with directories and forums listing events, activities, programs, and supports of interest to Christian homeschoolers in the Westside and extended Portland Oregon area