TheHomeSchoolMom's local resource listings are sponsored by Time4Learning, where you can find resources, support groups, test prep info, and more.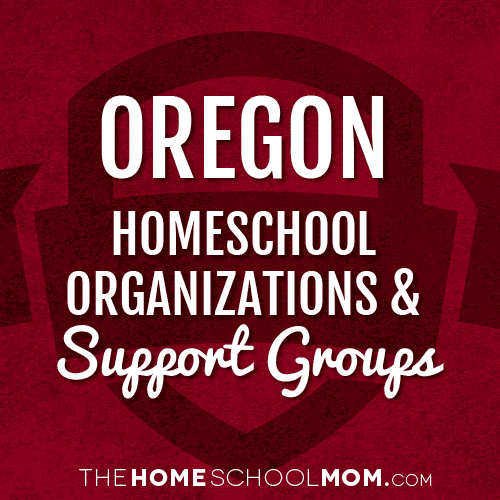 Since homeschooling is regulated at the state level, connecting with local homeschoolers is an important step to start homeschooling in Oregon. State homeschool organizations and local homeschool groups are not just a good place to learn the specifics of legally homeschooling in Oregon—they can also help you to get connected with the local homeschooling community. Many homeschool groups offer co-ops, classes, sports and arts opportunities, and social get-togethers.
Our listing of Oregon state organizations and local homeschool groups is ordered alphabetically by city, with statewide organizations listed first. If you would like to submit a group, you may do so using the red button above.
Oregon Homeschool Organizations
Oregon Christian Home Education Assoc. NetworkOregon Statewide
OCEANetwork exists to serve the Lord Jesus Christ by supporting, encouraging, protecting and advancing private Christian home education in Oregon. We are home educating families who volunteer our t...
Oregon Home Education NetworkOregon Statewide
OHEN is an inclusive, statewide, nonprofit organization dedicated to supporting all of Oregon's homeschooling families. OHEN supports the right of all homeschoolers to educate their children with a...
Oregon Local Homeschool Groups
Jackson County Home Educators NewsJackson County
A communication tool for the home educators in Jackson County, Oregon. (JCHE)
Jackson County Home EducatorsJackson County:Medford
An association of homeschooling parents and students in Jackson County, Oregon, working together to share ideas, resources, support, abilities, and activities in service to each other.
Southern Oregon Classical ConversationsKlamath Falls
Curious about Homeschooling in Southern Oregon? Classical Conversations has the mission to know God, and to make Him known by equipping parents to homeschool their children with a classical educati...
BarnraisersLane County and surrounding areas
Building Community in Homeschooling. We are an active group of homeschoolers who meet regularly for park days, potlucks, and have a variety of other activities and opportunities to connect with ot...
Legacy GuardianMid-Willamette Valley
We offer field trips, workshops, clubs, other events, and resources!
OCEANetworkOregon Statewide
OCEANetwork maintains a list of Affiliated Support Groups in Oregon and SW Washington. Enter your zip code to find the support group nearest you.
OHENOregon Statewide
Support Groups and weblinks
SACHSN – Salem Area Christian Home School NetworkSalem
Provides an online facebook support group, monthly meetings, annual used curriculum sale, a homeschool library that is housed at Corban University and an annual "homeschool round up" that brings 30...
The BeachcomberTillamook
Independent learning is like beachcombing. The nicest discoveries are made when you just relax, stroll along, and pick up the things that catch your eye. Some things you keep, some you toss back...
The CHOC BoardWashington County/extended Portland metro
Online resource center with directories and forums listing events, activities, programs, and supports of interest to Christian homeschoolers in the Westside and extended Portland Oregon area