Our listing of Ohio jobs and volunteer opportunities for homeschoolers is ordered alphabetically by city. If you would like to submit a Ohio co-op or academic resource, you may do so using the red button above.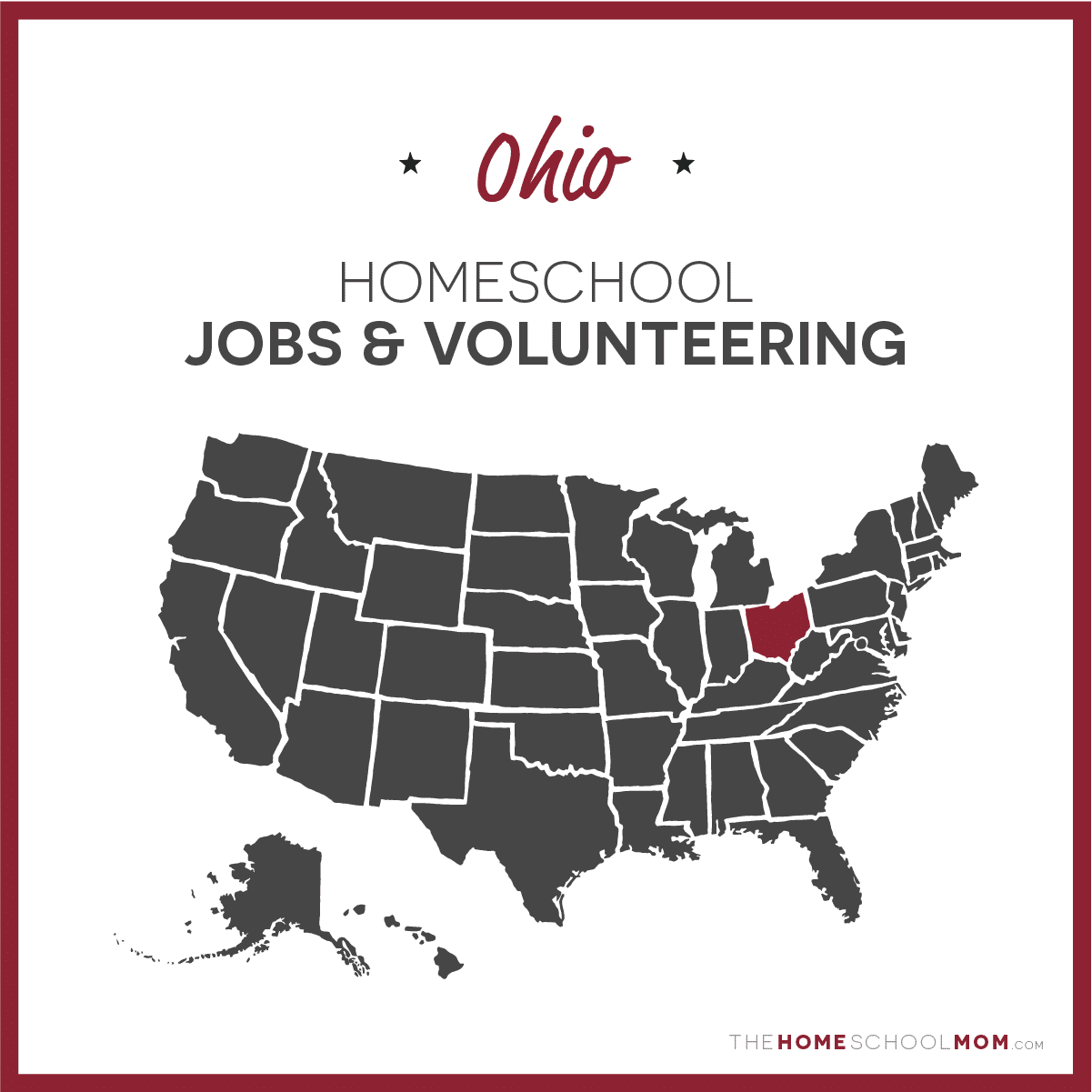 Submit a Local Resource
Almost Heaven Ice CreamCanton
Almost Heaven is a wonderful job opportunity for young adults. It is a safe and positive work environment where staff of all levels come together to express creativity and exceptional customer serv... [Read more...]
Valemee FitnessColumbus
Obtain PE credit by participating in fitness classes taught by certified personal trainers and a certified physical education teacher at Valemee Fitness, a unique facility designed to promote lifel... [Read more...]
Friendship Village of DublinDublin
Friendship Village of Dublin is an upscale continuing care retirement community dedicated to providing premium care for older adults. Friendship Village of Dublin is looking for part-time Dining Ro... [Read more...]
City of Dublin Job OpportunitesDublin
We have both seasonal and year-round positions available through our Recreation, Events, and Public Service Departments. These positions include lifeguard, camp counselor, park maintenance worker, ... [Read more...]
Robyn's Nest Inc. animal rescueGermantown
This non profit, 501(c)3 animal rescue has volunteer openings for anyone 11 years and up to help feed, clean and socialize the rescued animals, including dogs, cats and small animals (guinea pigs, ... [Read more...]
Possum Creek StablesMoraine
This is a fun experience for those who have an interest in horses or being on a farm, giving the volunteers exposure to the responsibility of owning and caring for horses, as well as being in a far... [Read more...]
MeijerMultiple Locations
Meijer stores looking for hardworking team members that would like a career with a growing company. Careers are not just in the stores, but across the company; in the corporate office, distribution... [Read more...]
Ohio Living Cape MayWilmington
Ohio Living Cape May is a not-for-profit Life Plan Community located in Wilmington Ohio. Ohio Living Cape May has job opportunities in the Culinary, Housekeeping, Nursing, and activity departments ... [Read more...]
Go to...