Our listing of Ohio jobs and volunteer opportunities for homeschoolers is ordered alphabetically by city. If you would like to submit a Ohio co-op or academic resource, you may do so using the red button above.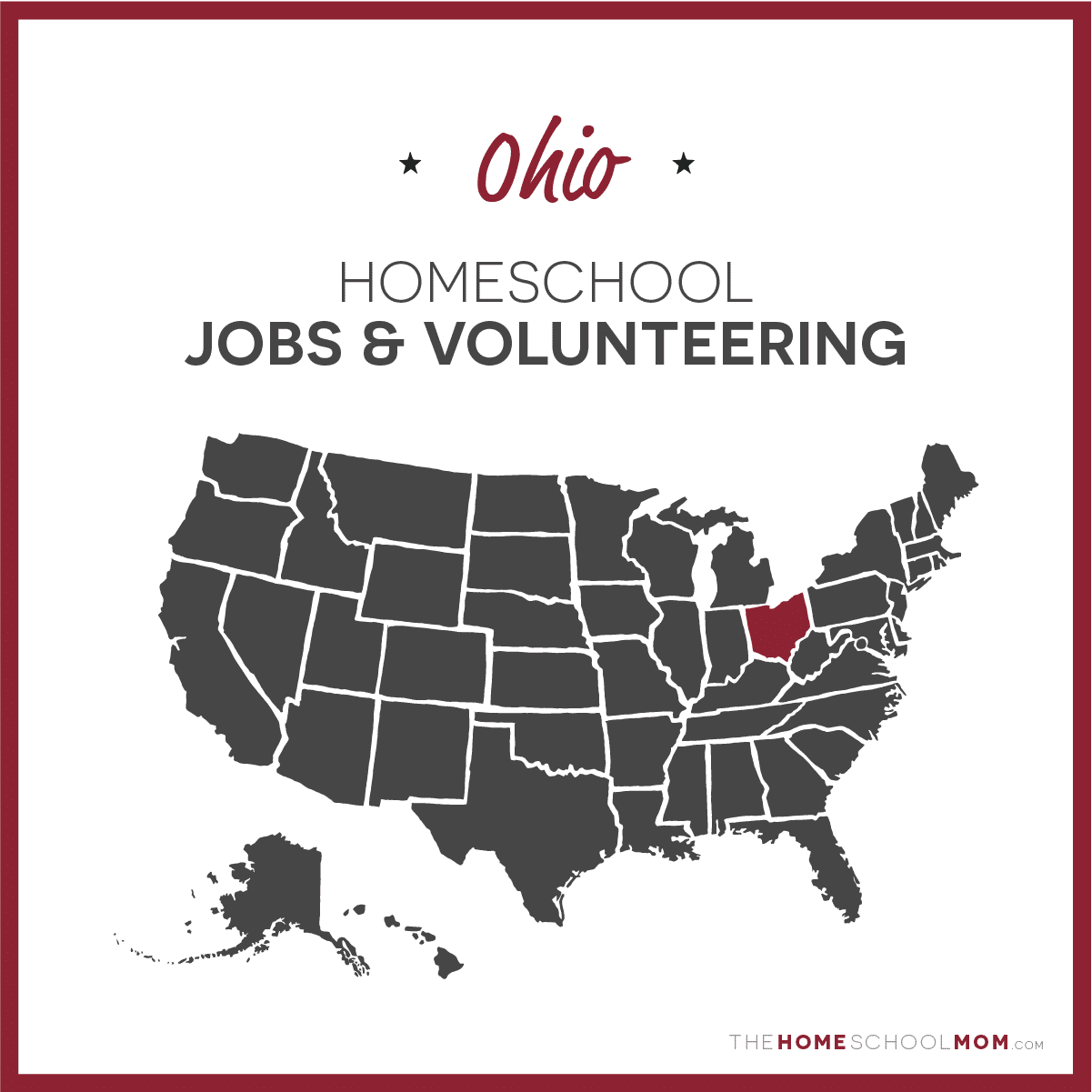 Submit a Local Resource
Almost Heaven Ice Cream

Canton

Almost Heaven is a wonderful job opportunity for young adults. It is a safe and positive work environment where staff of all levels come together to express creativity and exceptional customer service. With no previous job experience required, a strong focus on training, and flexible scheduling, Almost Heaven is the perfect part time job for students.
Valemee Fitness

Columbus

Obtain PE credit by participating in fitness classes taught by certified personal trainers and a certified physical education teacher at Valemee Fitness, a unique facility designed to promote lifelong health and fitness. We use a visual system to teach students to access fitness as Independently as possible. Offering Yoga, boxing, strength training, walk/run. We are a specialized center willing to rent space or offer courses for students to obtain PE credit in an atmosphere focusing on adapting to each individual's ability level and promoting independence. We also have volunteer opportunities to work with clients who have special needs. Our goal is to use our gym to serve as many people as possible to live the healthiest life possible. Our gym is a perfect place to rent space or sign up for classes in a small, studio gym. Peggy Mills is the founder and taught adapted physical education for 27 years prior to opening Valemee. Visit Valemee.com
Friendship Village of Dublin

Dublin

Friendship Village of Dublin is an upscale continuing care retirement community dedicated to providing premium care for older adults. Friendship Village of Dublin is looking for part-time Dining Room Serves who are ambitious and motivated! The dining Room Server is responsible for table service in the community dining rooms, while projecting a positive public image of FVD. FVD is dedicated to serving the residents and associates. FVD has been selected as a Top Workplace by Columbus CEO magazine for the past 4 years. FVD offers tuition reimbursement, scholarship programs, flexible schedules, and a chance to work closely with our residents, gaining valuable experiences along the way. Friendship Village of Dublin offers more than just employment, but a culture in which associates from and find purpose in their work. Must be 16 years of age or older to apply For more information on our awesome community, visit the website at www.fvdublin.org
City of Dublin Job Opportunites

Dublin

We have both seasonal and year-round positions available through our Recreation, Events, and Public Service Departments. These positions include lifeguard, camp counselor, park maintenance worker, outdoor pool concession worker, outdoor pool guest service worker, fitness attendant, gym attendant, front desk worker, swim lesson instructor, reservations assistant, and event worker. Please contact Kate Futty (kfutty@dublin.oh.us), Human Resources Coordinator, with any questions you may have or to help discern which position is the best fit for you!
Robyn's Nest Inc. animal rescue

Germantown

This non profit, 501(c)3 animal rescue has volunteer openings for anyone 11 years and up to help feed, clean and socialize the rescued animals, including dogs, cats and small animals (guinea pigs, rats, mice). There are day, evening and weekend volunteer times available. Anyone can fill out a volunteer application on the website, www.robynsnestrescue.com .
Possum Creek Stables

Moraine

This is a fun experience for those who have an interest in horses or being on a farm, giving the volunteers exposure to the responsibility of owning and caring for horses, as well as being in a farm setting. If the volunteer is new around horses, the farm can be the one to teach the volunteer the basics of what is needed to know about horses; no previous experience needed, but helpful. This is a year 'round volunteer position as the horses need to be taken care of no matter what the season. Volunteers help out on a set schedule each week as opposed to a "drop in" type of volunteering. Minimum age for volunteers is 12 years old. All volunteers are required to have liability waivers signed by a parent/guardian. Riding opportunities occasionally available.
Meijer

Multiple Locations

Meijer stores looking for hardworking team members that would like a career with a growing company. Careers are not just in the stores, but across the company; in the corporate office, distribution facilities, dairies and bakeries, there is something for everyone! Meijer operates in all major markets in Michigan, Kentucky, Indiana, Illinois and Ohio, with stores opening in Cleveland in 2019. New stores are opening every year in our newest markets in Wisconsin. Get your foot in the door today to work toward a brighter future. Visit the Career site for a constantly updating list of open positions.
Rotaract PLUS Northeast Ohio

Northeast Ohio

On going service learning and service projects in Northeast Ohio that focus on 7 areas: clean water and sanitation, basic education & literacy, economic and community development, maternal and child health, disease prevention and treatment, peace conflict and resolution, and environment.
Ohio Living Cape May

Wilmington

Ohio Living Cape May is a not-for-profit Life Plan Community located in Wilmington Ohio. Ohio Living Cape May has job opportunities in the Culinary, Housekeeping, Nursing, and activity departments for students looking for full or part time opportunities as well as opportunities to work on an "as needed" basis.