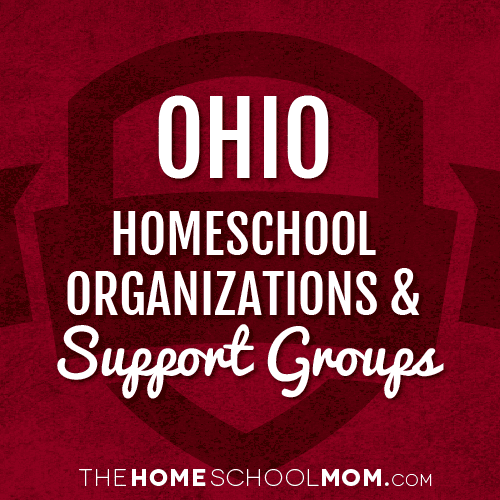 Since homeschooling is regulated at the state level, connecting with local homeschoolers is an important step to start homeschooling in Ohio. State homeschool organizations and local homeschool groups are not just a good place to learn the specifics of legally homeschooling in Ohio—they can also help you to get connected with the local homeschooling community. Many homeschool groups offer co-ops, classes, sports and arts opportunities, and social get-togethers.
Our listing of Ohio state organizations and local homeschool groups is ordered alphabetically by city, with statewide organizations listed first. If you would like to submit a group, you may do so using the red button above.
Use the secondary navigation menu above to quickly make your way to pages for Ohio state organizations, local homeschool groups, classes, co-ops, field trips, and more.
Ohio Homeschool Organizations
Christian Home Educators of OhioOhio Statewide
CHEO is a non-profit state organization founded to serve the home school families of Ohio and to provide them with the tools to succeed.
HiOOhio Statewide
H-i-O is a comprehensive index to Ohio homeschooling organizations, local support groups, mailing lists and people.
Ohio Local Homeschool Groups
Allen County Christian Homeschoolers Enrichment DayAllen County and the surraounding areas
Offering Enrichment Day class on Tuesdays during the school year as well as field trips, monthly get togethers, and special events.
Ashland Richland Christian Home EducatorsAshland
A.R.C.H.E. is a Christian homeschool support organization offering group swimming, field trips, monthly mom's meetings, bi-monthly newsletters, e-mail announcements and more.
Our Lady of Perpetual Help Homeschool GroupAshtabula
Catholic Homeschooling Support Group with monthly meetings and activities
Athens Homeschool CommunityAthens
This an unofficial group of homeschoolers within Athens County and surrounding areas. Many in the group meet weekly for a fun, Park day get together. There are also at least 1-2 field trips each mo...
Bridges Homeschool CollaborativeCanton
Offering high quality classes, taught by experienced and qualified teachers, on a weekly basis, in a safe and friendly environment.Bridges is a Christian homeschool collaborative for upper elem...
L.I.O.N.S. Homeschool GroupChampaign County
L.I.O.N.S. is a parent organized Christian home-school group serving Champaign and surrounding area counties. L.I.O.N.S. welcomes committed homeschooling parents who are willing to share their time...
Cincinnati Area Teaching Children at HomeCincinnati
CATCH is a community-based educational organization for all who educate at home, or are interested in home education options, especially for those who live in the tri-state area which includes Sout...
Christian Home Educators of CincinnatiCincinnati
CHEC was founded in 1987 through the joining together of east and westside groups to create a citywide organization. These pioneering home-educating families responded to God's call to assist and ...
Clermont Homeschool CO-NNECTIONSCincinnati
Unique, secular, inclusive and affordable Enrichment and Social program for homeschooled families in Cincinnati.
Linworth Road AcademyColumbus
LRA is a Columbus Ohio Christian cooperative homeschool support group. As a ministry of Linworth Road Church, LRA is rich with inspired and enthusiastic teachers leading ideal-sized group classes f...
Dayton Catholic Homeschool NetworkDayton
The primary purpose of the Dayton Catholic Homeschool Network is to facilitate communication about events and other items of interest to the Dayton Catholic homeschool community.
Christian Home Educators Enjoying Fellowship – C.H.E.E.F.Erie, Huron, and Sandusky counties
CHEEF ia a cooperative group promoting home education through support to families who are currently educating or preparing to educate their children at home. Functions include; enrichment activitie...
Findlay Area Catholic HomeschoolersFindlay
Findlay Area Catholic Homeschoolers is a group for families in the Findlay, OH area who are interested in homeschooling and living an authentically Catholic life.
Dyslexia Myths and Facts Library SeminarGahanna
The Dyslexia Institutes of America is a national organization whose sole purpose is to diagnose and treat dyslexics. To the dyslexics and parents of dyslexics who are visiting this website to learn...
PearlsGeauga, Lake, Ashtabula Counties
A Christ Centered Support Group; Fellowship and support for moms while adult organized activities for children are held in an adjoining room.
PEACH (Parents Educating at Christian Homes)Greene County
PEACH provides support, encouragement, information, and fellowship for independent Christian homeschoolers in the Southwest Ohio area. Monthly meetings are held the 2nd Thursday of each month at Ar...
POLE Homeschool Support Group & Resource CenterLawrence County
Support for Lawrence and surrounding counties of KY & WV. We are a homeschool support group who assist in social activities and resources for curriculum and record keeping. We supply support and t...
Lenawee Involved in Family Education HomeschoolLenawee County
L.I.F.E. membership is open to families pursuing Christian home education. As a cooperative support group, members assist with planning and conducting training and programs for students and famili...
Licking County HomeschoolersLicking County
Licking County Homeschoolers (LCH) consists of a multifaceted organization developed to come alongside home school families to offer children of all ages with exceptional learning opportunities, co...
Allen County Christian Homeschoolers ia a group of homeschooling families that have come together to support and encourage homeschooling in a Godly manner. Member opportunities include field trips...
North Dayton Christian Home EducatorsNorth Dayton
NDCHEA is a Christian homeschool support group for families in the North Dayton, Ohio area. Our group has an emphasis on field trips and monthly meetings. We also plan social activities and provide...
Christ The Divine Teacher Catholic Home EducatorsNortheast Cuyahoga, Geauga, Lake counties
This is a group of Catholic homeschooling families located in Northeast Ohio, serving Cuyahoga, Geauga, and Lake counties.Their purpose encompasses the following: To pray together and for one ...
Ohio Home Educators Network – Yahoo GroupOhio Statewide
This site is for OHEN Members to visit, ask questions about home education in Ohio and connect with one another. Please feel free to add a link to your local group or add your name to the database...
Support GroupsOhio Statewide
From Christian Home Educators of Ohio
Homeschooling OrganizationsOhio Statewide
From HIO
Future Leaders of OhioSandusky, Erie, Seneca, and Huron Counties
The purpose of the group is to help the students receive hands on experience and training toward becoming the leaders of tomorrow while encouraging a rich social life through a variety of activitie...
Christian Home Educators Stark County AssociationStark County
CHESCA supports and encourages parents committed to educating their children at home. Decidedly Christian and family-oriented, CHESCA seeks to serve homeschooling parents through activities, encour...
Hearts of Ohio Home EducatorsStark County and Surrounding areas
This is a private group for Christian Home Educating Families who wish to connect with each other located at the heart of Ohio.
Akron Roman Catholic Home EducatorsSummit County
ARCHE: Serving the Roman Catholic homeschooling community in Summit County and surrounding areas since 1991.
Akron Roman Catholic Home Educators (ARCHE)Summit County
Large support group serving Roman Catholic homeschoolers and friends of other faiths in Summit County, OH, and surrounding areas.
TEACH Homeschool GroupWooster, Wayne County Ohio and the surrounding counties
A free Christian homeschool group for the Tri-County area of Wayne, Holmes & Medina Counties in Ohio. Offers Fall and Spring Co-op/ Enrichment classes, field trips, family gatherings, Mom's Nights...
Parents Educating At Christian HomesXenia and surrounding areas
P.E.A.C.H. offers support, fellowship and encouragement for homeschooling families in Southern Ohio.