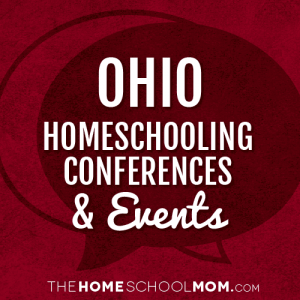 Our listing of Ohio conventions and other homeschool events is ordered by date with ongoing events listed first. If you would like to submit a Ohio homeschool convention or event, you may do so using the red button above.
New Heights Educational Group, IncDefiance
Ongoing
The New Heights Educational Group, Inc. promotes literacy for children and adults by offering a range of educational support services. Such services include: assisting families in the selection of ...
Ohio Homeschool ConventionCincinnati
April 25, 2019 - April 27, 2019
With hundreds of information-packed workshops that are presented by a truly unparalleled group of featured speakers, attendees are able to choose sessions that are most applicable to their own home...
The Cincinnati Homeschool PromCincinnati
May 10, 2019
"As a homeschool mother of five, I wanted to make sure that my children did not miss out on any milestone events during their homeschool journey. So, the Cincinnati Homeschool Prom was born. Since...
Unschoolers Winter Waterpark GatheringSandusky
May 20, 2019 - May 23, 2019
Kalahari Indoor Waterpark Resort & Convention Center.
Teach Them Diligently ConventionColumbus
May 30, 2019 - June 1, 2019
Homeschooling in Ohio? Attend the Columbus, Ohio Homeschool Convention!Thousands of families have described Teach Them Diligently as the highlight of their year! If you have never been to a hom...