Interested in homeschooling? You can begin homeschooling at any time during the school year in all 50 states. Whether you are interested in homeschooling your kindergartner or will be homeschooling high school, you can rest assured that grown homeschoolers are succeeding in all walks of life. They are going to college and trade schools, are entering the work force, and are leading productive, fulfilling lives.
Families have found that the benefits of homeschooling are many and varied, and a wide variety of homeschooling options from homeschool curriculum to local homeschool programs are available to meet your child's academic needs. If you are looking for Ohio accredited homeschool programs or free Ohio homeschool curriculum, be sure to check out our information on online schooling.
Local homeschoolers are often a helpful resource for understanding homeschool regulations, so getting connected early can help reduce anxiety for new homeschoolers. Online homeschool communities can provide encouragement and crowdsourcing of resources in a virtual environment, and in person communities can provide opportunities through field trips, co-ops, classes, and outings. Whichever type of community you prefer, avoiding isolation is a key to homeschool success.
The above buttons link to many valuable Ohio homeschool groups, resources, and activities to meet social & activity needs: co-ops, homeschool activity groups, sports and arts opportunities, field trips, and more.
Ohio Homeschooling Requirements
As you investigate Ohio home school requirements, be aware that homeschool laws are set by the state rather than the federal government. That means that what homeschoolers in another state need to do to comply with their state's homeschooling requirements may be vastly different from what is required in Ohio.
Your statewide homeschool organization will be the most help in interpreting any homeschool requirements, but there is no substitute for knowing what the state law says. We've gathered links to the relevant information for you below.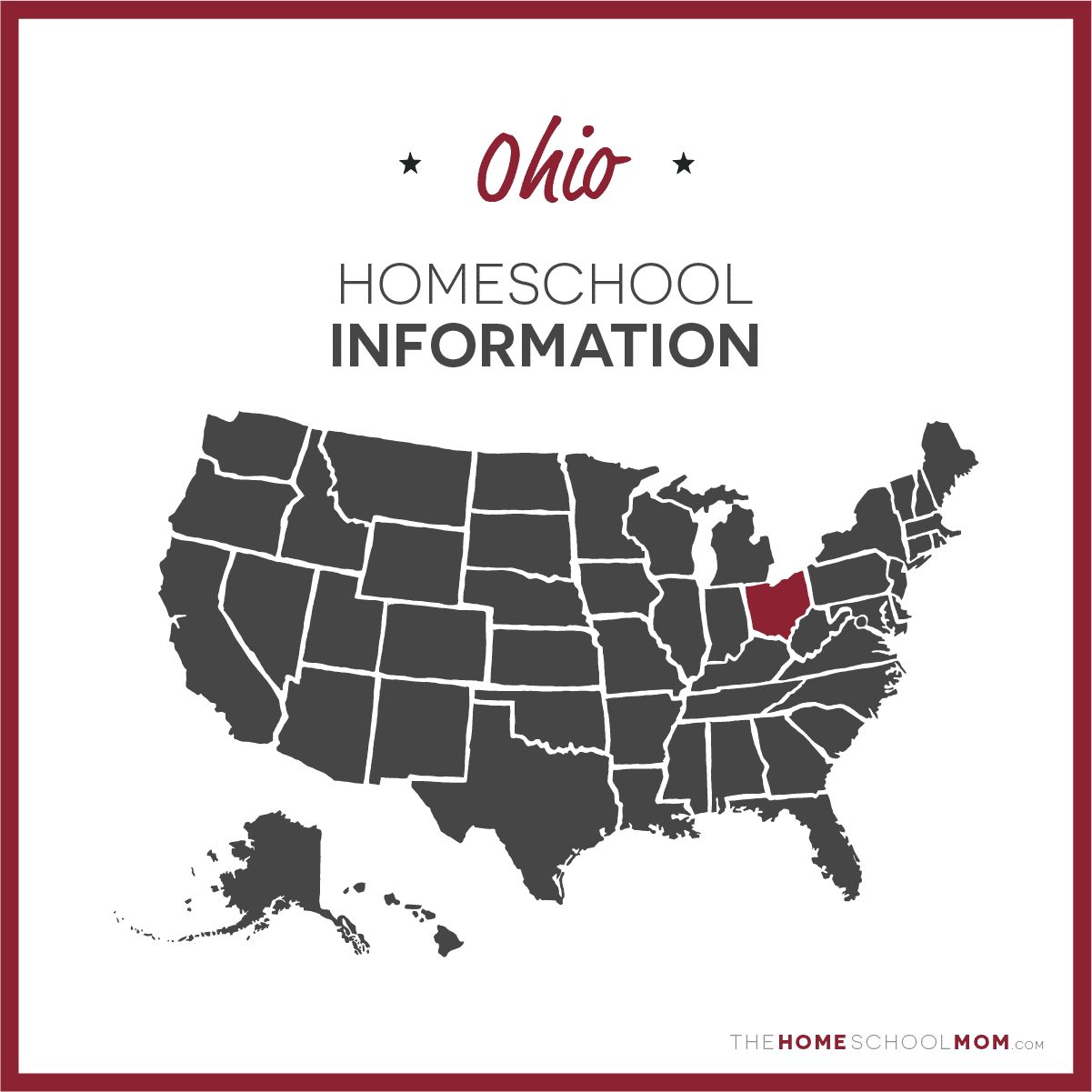 Ohio Homeschooling Laws
Although we try to keep our links up to date, state laws change regularly. The information at the links provided above may or may not be current. Be sure to verify information with your state homeschool organization(s).
Ohio Resource Pages & Places
Psychoeducational Testing with Dr. WalinskyBeachwood

Undergoing a psycho-educacational evaluation will help determine your child's IQ including gifted classification. The educational component will help you better understand current levels of academi...
COTI- Occupational Therapy and Speech TherapyCincinnati

This resource provides occupational therapy and speech and language therapy to children and adults to support all areas of engagement in an individual's life including home schooling. This resource...
Premier ABA Consulting LLCUniversity Heights

We are a small and growing Applied Behavior Analyst (ABA) practice near Cleveland, Ohio. All work is supervised by board certified behavior analysts (BCBA). We provide service to all ages and need...