Our listing of North Carolina conventions and other homeschool events is ordered by date with ongoing events listed first. If you would like to submit a North Carolina homeschool convention or event, you may do so using the red button below.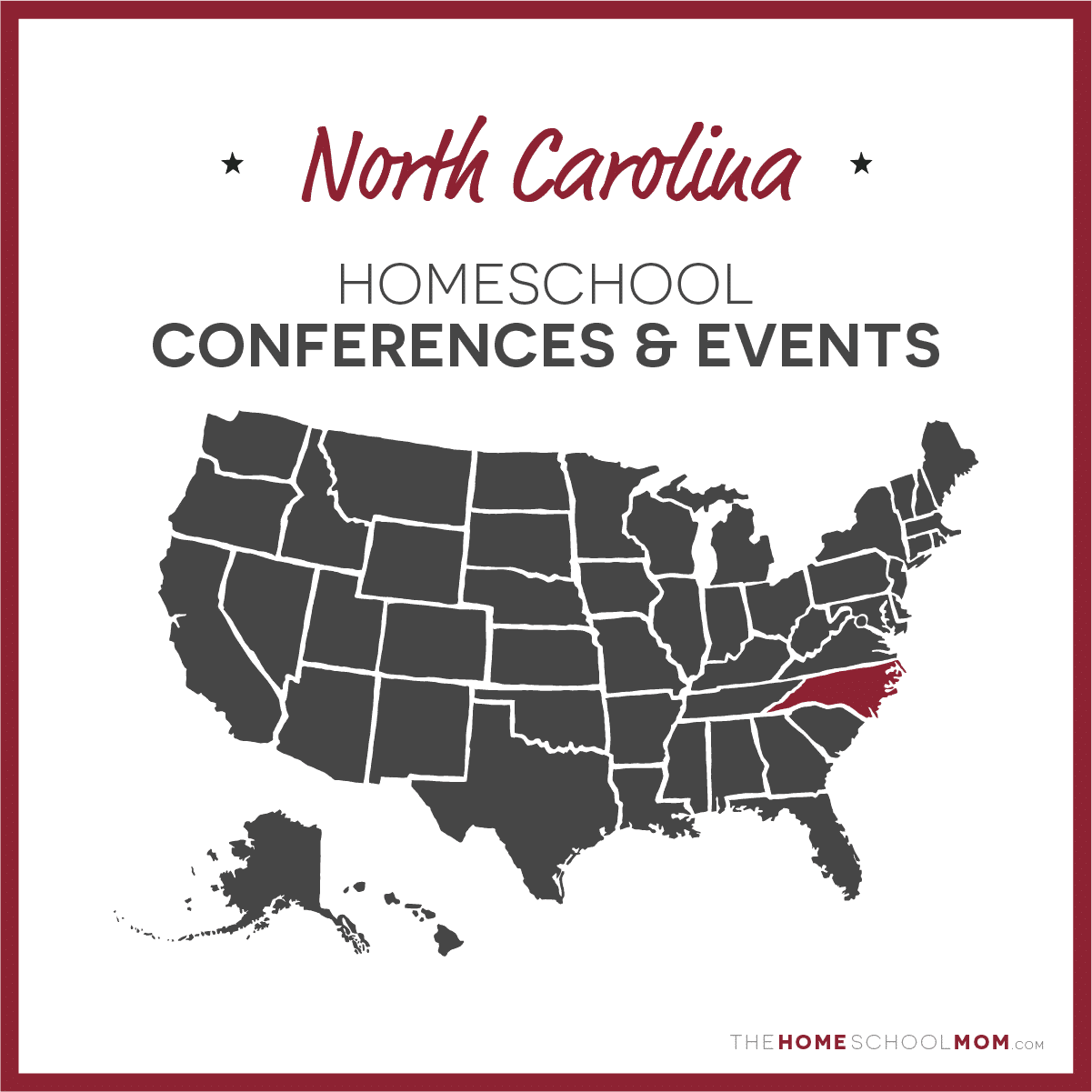 Submit a Local Resource
Homeschool conventions are a great place to find encouragement, motivation, and inspiration. Before heading out to the North Carolina homeschool conventions listed below, read about how to make the most of conventions.
Media Arts Education & Career Day + Fair

Tryon

October 6, 2023

The TRIFF23 Media Arts Education & Career Day is available to Western NC and Upstate SC middle and high school age students, including students attending public, charter, private and homeschools. The Media Arts Day will be held at the Tryon Fine Arts Center at 34 Melrose Avenues, Tryon, NC on Friday, October 6, 2023 between 9 AM – 2 PM. Students will begin their day being guided through an Education & Career Fair by a volunteer College film student, stopping at each booth to allow our educators and potential film industry employers a chance to share how they can assist students and emerging artists learn about everything from costume design to being on a film set. Keynote Speaker, Linda Burns of the Atlanta PA Academy, Atlanta Film Society, and the Atlanta Film Festival will provide attendees with information on how to become a Production Assistant, the first stop in a career in the film industry. Attendees will also take part in mini-filmmaking classes and workshops. At 1:30 PM, the TRIFF23 "Awe" Project film competition will show short films created by area High School and College students on the big screen at the Tryon Fine Arts Center. Awards will be given out on Friday afternoon after the film screenings by keynote speaker, Linda Burns. Thanks to the support of the Carolina Foothills Foundation and Town & Country Realty of the Carolinas TRIFF23 will be providing free registration for up to 60 Polk and Rutherford County youth to participate in the Media Arts Education & Career Fair. To learn about this grant and/or for help with booking large groups, please contact Ashley Crane at TRIFFEducation@gmail.com. Career Day is available to the public! $5/Person or $45/ Student: Media Arts Day Pass + Hot Dog Lunch + T-Shirt + Tryon International Film Festival Weekend Pass
Tryon International Film Festival - Education Institute

Tryon

October 6, 2023 - October 8, 2023

TRIFF23 Education Institute hosts two days of workshops, panels, discussion groups and more for both aspiring and working artists and for those interested in learning more the industry. With filmmakers joining us from near and far to bring their expertise, these sessions are accessible to all ages and levels of expertise and/or interest. A Festival Pass and Pre-registration are required. A limited number of free passes are availble for Polk and Rutherford County, NC residents. Email Ashley Crane @ triffeducation@gmail.com to request more information. Tickets range from $5 - $45 for students.

Tryon International Film Festival - Education Institute details