Our listing of Missouri jobs and volunteer opportunities for homeschoolers is ordered alphabetically by city. If you would like to submit a Missouri co-op or academic resource, you may do so using the red button above.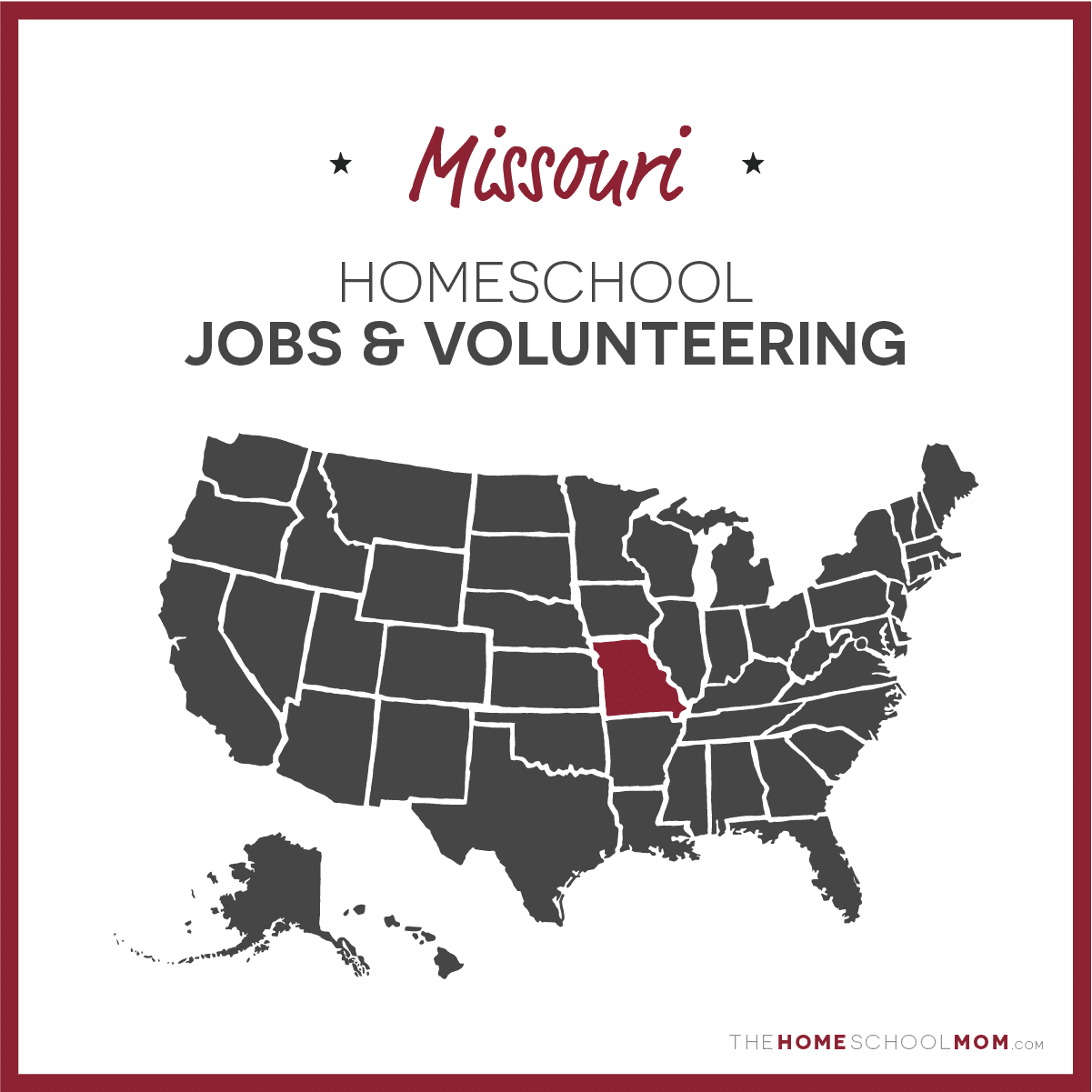 Submit a Local Resource
Swim Theory - Fenton Job Opportunity

Fenton

Swim Theory is a small locally owned swim school that offers mainly private swim lessons for all levels of swimming. We currently have two locations in St. Peter's and Fenton, MO. We have a small team of passionate and dedicated coaches; our coaches are responsible for running their own lessons and general pool and facility upkeep. If you have experience with swimming and are interested in sharing your love of the sport with others while making some money, we encourage you contact us! We're always looking for new coaches who love the sport and are wanting to coach! (The management team was all homeschooled and we would love to hire more homeschoolers!) E-mail: Support@Swim-theory.com and include your name and reason you're interested in being a coach.
Melanie's Natural Horsemanship

Jefferson City, MO

Offering beginner riding lessons for ages 6 through adult on my horses or yours, horses available for on farm lease, also re-schooling, problem solving and/or training. Gentle methods using horse psychology rather than fear or intimidation.
Freddy's Frozen Custard & Steakburgers

Kansas City, KS and MO

We have part-time job available for local high school students. We have flexible hours, work around school and extracurricular activities and offer professional development opportunities for our employees. We would love for your students to be part of our Freddy's Family.
Swim Theory - St. Peters Job Opportunity

St. Peters

Swim Theory is a small locally owned swim school that offers mainly private swim lessons for all levels of swimming. We currently have two locations in St. Peter's and Fenton, MO. We have a small team of passionate and dedicated coaches; our coaches are responsible for running their own lessons and general pool and facility upkeep. If you have experience with swimming and are interested in sharing your love of the sport with others while making some money, we encourage you to give us a call! We're always looking for new coaches who love the sport and are wanting to coach! (The management team was all homeschooled and we would love to hire more homeschoolers!)