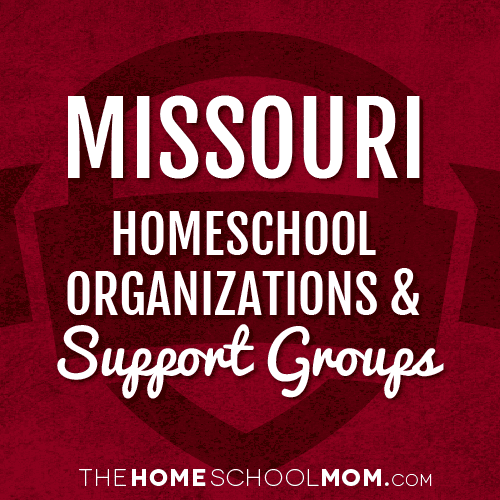 Since homeschooling is regulated at the state level, connecting with local homeschoolers is an important step to start homeschooling in Missouri. State homeschool organizations and local homeschool groups are not just a good place to learn the specifics of legally homeschooling in Missouri—they can also help you to get connected with the local homeschooling community. Many homeschool groups offer co-ops, classes, sports and arts opportunities, and social get-togethers.
Our listing of Missouri state organizations and local homeschool groups is ordered alphabetically by city, with statewide organizations listed first. If you would like to submit a group, you may do so using the red button above.
Use the secondary navigation menu above to quickly make your way to pages for Missouri state organizations, local homeschool groups, classes, co-ops, field trips, and more.
Missouri Homeschool Organizations
Families for Home Education (FHE)Missouri Statewide
The purpose of FHE is to protect the inalienable right of parents in Missouri to teach their own children without state regulation and control.
Missouri Association of Teaching Christian Homes, Inc.Missouri Statewide
This group offers service and support to home educators and support groups within the state of Missouri.
Christian Home Educators Fellowship of MissouriMissouri Statewide
Faithfully honoring God and supporting the homeschool community.
Missouri Local Homeschool Groups
Clinton Home EducatorsClinton Home Educators
A local homeschool group serving Clinton, MO and surrounding areas. Although we come from different backgrounds and faiths, we take a general Christian worldview, focusing not on the doctrine of an...
Columbia Homeschooling Resource Group (CHRG)Columbia
An organization for mid Missouri homeschoolers. We are an inclusive group of families which welcomes many different styles of homeschooling and one that welcomes members from all religions, backgro...
Mid Missouri Co Op of Home EducatorsColumbia
Conservative Columbia and Central Missouri Home Schooling parents find support in a community of fellow parent teachers and friends.
Midwest Parent Educators (MPE)Greater Kansas City metro area
Midwest Parent Educators (MPE) has served the Kansas City homeschool community for over 20 years. Members of MPE receive 10 issues of a newsletter, The Parent Educator, each year. MPE features seve...
LEARN – let education always remain naturalKansas City
Supporting secular homeschoolers in and around Kansas City
Northland Families Learning TogetherKansas City
We are an eclectic, secular/inclusive homeschool support group based in the Northland of Kansas City Missouri. We offer encouragement and support, along with fun and sometimes educational activitie...
Clay-Platte Home Educators (CPHE)Kansas City
Clay-Platte Home Educators exists to provide information, training and support to local home schooling parents in an effort to assist them in their God-given responsibility to direct the education ...
Principle Based LearningKansas City
Principle Based Learning (PBL) of Kansas City organizes two six-week co-op sessions a year; one in the fall and one in the spring. When in session we meet on Thursdays at a location in South Kansa...
St Margaret of Scotland Homeschool GroupKansas City Northland
A group for Catholic homeschool families in the Northland to support one another in living the liturgical life through field trips, activities, saints celebrations and parent educator meetings.
Lebanon Area HomeschoolersLebanon
A Christian based, non-for-profit organization. LAH provides information of available options of the area's many homeschool activities. Area Homeschoolers are invited to choose and participate in t...
Affiliated Support GroupsMissouri Statewide
From CHEF of Missouri
FHE support GroupsMissouri Statewide
Regional support groups listed.
MATCH Support GroupsMissouri Statewide
North County HomeschoolersNorth Saint Louis County
This is a secular and inclusive group for homeschoolers living in North Saint Louis County. Post about activities, field trip ideas, asking questions, sharing resources, or maybe just checking out ...
N.O.R.T.H.Parkville
N.O.R.T.H. (Northland Organization for Reaching and Teaching Homeschoolers) is an organization of homeschooling families committed to providing educational and social opportunities, as well as supp...
CHESSRolla
Christian Home Educators Support System is a Rolla, MO area group that seeks to support area homeschoolers, particularly those who share in the Christian faith. Our website offers information to he...
Ozarks Area UnschoolersSpringfield
Promotes inclusive educational opportunities for homeschoolers and unschoolers in Southwest Missouri including monthly clubs, field trips, exhibits, and contests. Annual Art Exhibit in January and ...
St. Charles County Christian Home EducatorsSt. Charles
he St. Charles County Christian Home Educators (SCCHE) is a Christ-centered organization that exists to provide information, support, and fellowship for homeschooling families throughout the commun...
Crossroads Christian ConnectionSt. Charles County, Lake St. Louis, and Wentzville area
Crossroads Christian Connection (CCC) provides an opportunity for both parents and children to form friendships with other home schooling families. Our group can service the St. Charles County, La...
The Connected HomeschoolSt. Joseph
Our focus is to publish resources and information, and to provide connections from professional relationships within the Northwest Missouri community and on the internet for the benefit of all home...
St. Louis Catholic Homeschool AssociationSt. Louis
This association exists to support and connect Catholic families who have made the decision to homeschool, as well as those families who may be contemplating homeschooling.
HomeSchool Families of Greater St. LouisSt. Louis
We are a group of friends who homeschool our children in St. Louis Missouri. This group is very casual, and we like to focus on having friends for our kids to play with on a regular basis. All peop...
West County Christian Home Educators (WCCHE)St. Louis
Exists for the purpose of supporting, encouraging, and equipping families in the performance of their God-given responsibilities to train and educate their children in the instruction of the Lord."...
SHARE (St. Louis Homeschooling Activities, Resources, and Encouragement)St. Louis City and County
S.H.A.R.E. (St. Louis Homeschooling Activities, Resources and Encouragement) is a large independent support group founded and operated by volunteer parents who home educate their children in the Gr...
Stone County Area HomeschoolersStone County
Stone County Area Homeschoolers is intended to provide support, mentoring and friendship to homeschool families in the SW Missouri/NW Arkansas area, specifically Stone County and the surrounding ar...
Heartland Home Educators (HHE)Warrensburg
Heartland Home Educators, Inc. is a non-political, volunteer organization which supports homeschooled families and the surrounging community. The Heartland Home Educators meet for co-op classes on...