Our listing of Minnesota jobs and volunteer opportunities for homeschoolers is ordered alphabetically by city. If you would like to submit a Minnesota co-op or academic resource, you may do so using the red button above.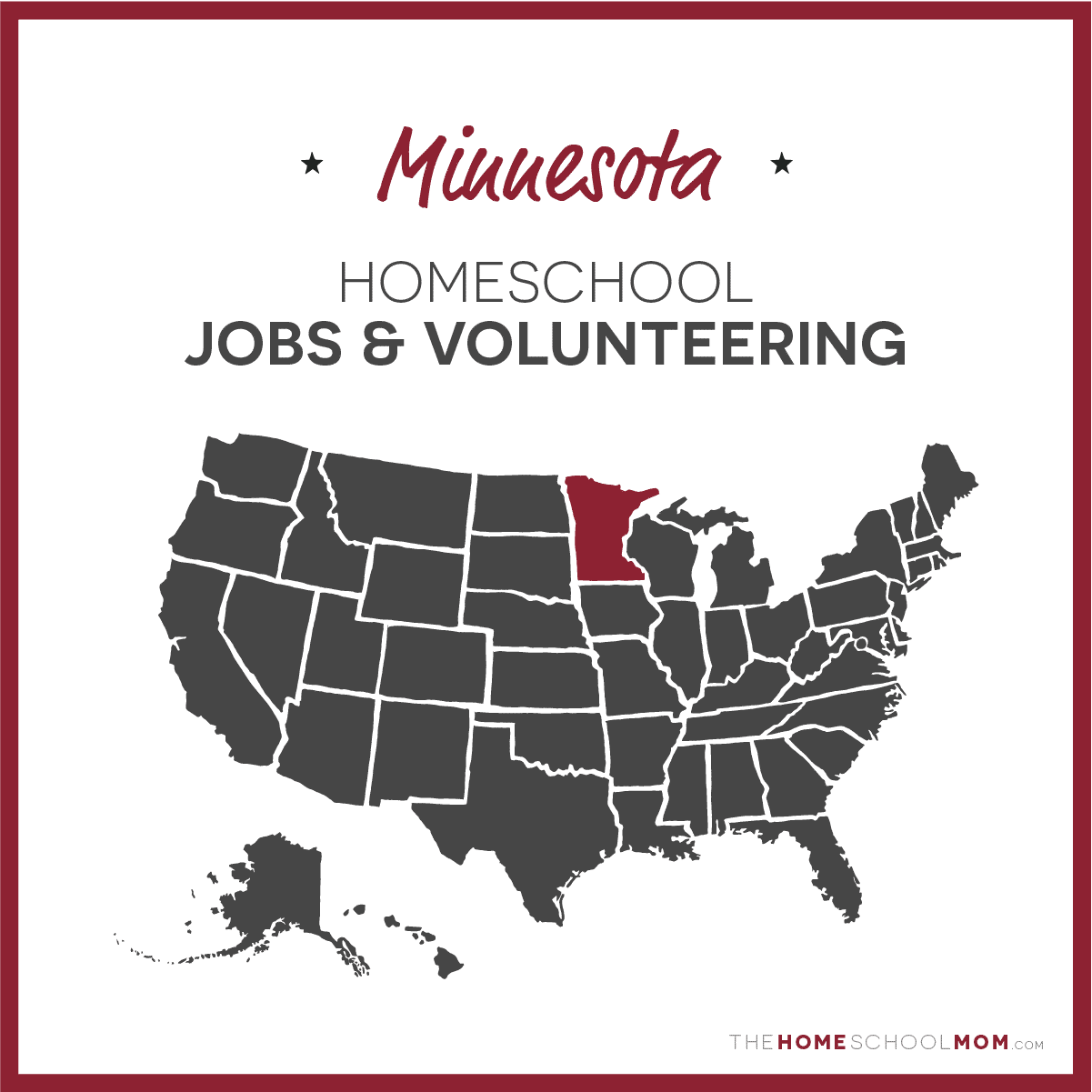 Submit a Local Resource
Aging seniorsEdina
Normandale Center for Healing and Wholeness is a non-profit, volunteer based organization dedicated to serving the needs of aging seniors. We are looking to partner with a home-school group to matc... [Read more...]
Coffee and Bagels Job FairLakeville
Caribou Coffee & Einstein Bros. Bagels is looking for motivated, customer-focused individuals to join a team in Lakeville, MN. Positions available are looking Team Members, Shift Leaders, and B... [Read more...]
Serving SeniorsLakeville, Minnesota
Walker Methodist is a faith-based, non-profit senior living organization that's been serving older adults since 1945. We provide housing, healthcare, rehabilitation, and services to seniors and the... [Read more...]
Blackwater Coffee and CafeMaple Plain
Full-time and Part-time barista job available at Blackwater Coffee and Cafe. [Read more...]
Kowalski's MarketsMinneapolis
As a locally owned business Kowalski's is passionate about investing into the lives of students in the community. Striving to provide a healthy environment for students to flourish by teaching civi... [Read more...]
Minnesota Department of Human Services Job Opportunity for Minnesota Homeschool TeensMoorhead
Youth Position: Undercover Tobacco Purchaser Contractor $13 per hour The Minnesota Department of Human Services has an excellent opportunity for 16 or 17 year old youth. Currently we have two openi... [Read more...]
Woodwinds HospitalWoodbury
Volunteers play an integral part in the success of Woodwinds Health Campus. Their dedication enhances the care provided. The hospital is always looking for compassionate people who can fulfill the ... [Read more...]
Go to...