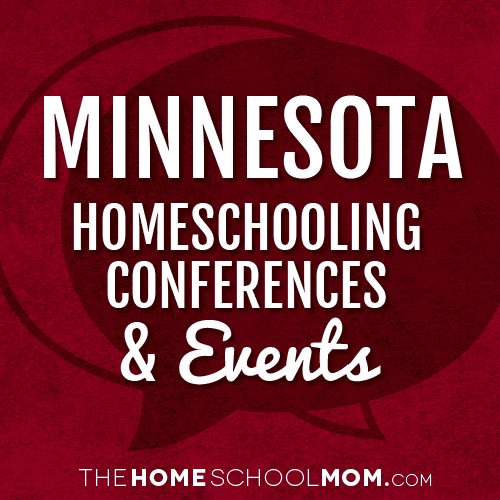 Homeschool conventions are a great place to find encouragement, motivation, and inspiration. Before heading out to the Minnesota homeschool conventions listed below, read about how to make the most of conventions.
Our listing of Minnesota conventions and other homeschool events is ordered by date with ongoing events listed first. If you would like to submit a Minnesota homeschool convention or event, you may do so using the red button above.
MACHE Homeschool Conference and Curriculum FairRochester
April 17, 2020 - April 18, 2020
Home education has changed over the years. What was once a "pioneer" movement to disciple and train our children in Godliness has mainstreamed into something that more closely resembles public scho...
Minnesota Catholic Home Education Conference and Curriculum FairSt. Paul
May 29, 2020 - May 30, 2020
One of the largest Catholic homeschooling conferences in the country. 2020 Keynote Speaker:​Andrew Pudewa Location: University of St. Thomas, 2115 Summit Avenue, St. Paul, MN