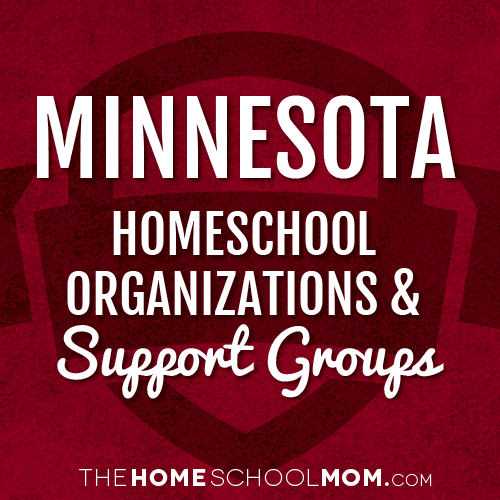 Since homeschooling is regulated at the state level, connecting with local homeschoolers is an important step to start homeschooling in Minnesota. State homeschool organizations and local homeschool groups are not just a good place to learn the specifics of legally homeschooling in Minnesota—they can also help you to get connected with the local homeschooling community. Many homeschool groups offer co-ops, classes, sports and arts opportunities, and social get-togethers.
Our listing of Minnesota state organizations and local homeschool groups is ordered alphabetically by city, with statewide organizations listed first. If you would like to submit a group, you may do so using the red button above.
Use the secondary navigation menu above to quickly make your way to pages for Minnesota state organizations, local homeschool groups, classes, co-ops, field trips, and more.
Minnesota Homeschool Organizations
Minnesota Homeschoolers Alliance (MHA)Minnesota Statewide
A statewide organization that provides information and support to homeschooling families. MHA is nonsectarian - there is no religious affiliation or orientation, and people of all faiths and belief...
Minnesota Association of Christian Home Educators (MACHE)Minnesota Statewide
Formed in 1983 to encourage Christian families in the home education of their children. MACHE (pronounced "Mah-shay'") is a statewide, facilitating organization for all parents who have chosen to h...
Home-Based Educators' Accrediting Association (HBEAA)Statewide
Formed in 1989 to provide accountability, guidance, and encouragement to families who have a conviction to educate their children at home. HBEAA is the only accrediting agency recognized by the St...
Minnesota Local Homeschool Groups
L.I.F.E Homeschool GroupAnoka County
L.I.F.E. serves homeschooling families in Anoka and surrounding counties. We offer a variety of homeschooling activities including play days, field trips, and mom meetings. If you are interested ...
Grand Marais MN Home School CommunityGrand Marais
The goal of this group is to bring the community and other local communities such as Lutsen, Silver Bay, and Two Harbors together and bring more awareness and knowledge to homeschooling. Homeschool...
MACHE Support groupsMinnesota Statewide
Local members of the home education community who gather together to share suggestions, experiences, and talents to help one another in the journey. Sometimes the essence of a support group is a mo...
Minnesota Homeschoolers' AllianceMinnesota Statewide
MHA has a wonderful support group directory which they will provide to homeschoolers via email.
RAACHE Rochester Area Association of Christian Home EducatorsRochester
Monthly newsletters with information about local events. $25 annual membership. Offers monthly Mom's meetings, graduation, choir, band, hand-bells, basketball, volleyball, annual picnic,etc
WESTSt. Michael
WEST seeks to provide quality tutor-based classroom instruction, from a Christian perspective, to home-educated students in the 7th through 12th grades within a community setting..