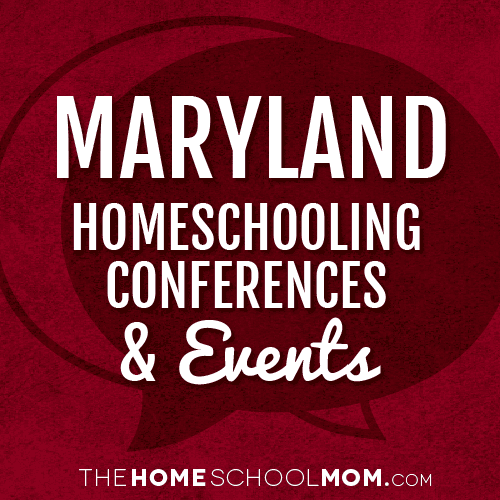 Maryland and Regional Homeschool Conferences and Conventions
No current convention information found for Maryland.
Other Maryland Homeschooling Events
Splash Craft: Wet Felting at Waldorf (FREE)Baltimore
August 10, 2016
Children's Garden Fun arts and crafts at Waldorf. This is a free event. Children of all ages, and families of all sizes are encouraged to attend. Help your child bring their imagination to life by creating magical shapes and objects using only wool, soap, and water. Wednesday, August 10 at 10:00am
MD Historic St. Mary's City Homeschool DaySt. Mary's
October 12, 2016
Having goods come all the way from England meant everything would be very costly. Learn how the colonists and native Yaocomaco people used what they had to survive. Discover how the three "R"s played out in colonial times. Time: 10:00 AM - 4:00 PM. $5 per child, one accompanying adult free
Mini-Morning (FREE)Baltimore
October 15, 2016
Enjoy a free Mini Morning of play with your child, ages 2-5 years, at the Waldorf School of Baltimore! Kids enjoy baking bread, singing, storytelling, watercolor painting, finger-knitting and beeswax modeling. All of these activities are designed to help develop concentration, small muscle development, and hand-eye coordination. This event is free and open to the public. To register call 410-367-6808 x 202 or email admissions@twsb.org.
TheHomeSchoolMom lists local resources, including but not limited to classes, events, legal information, and support resources, to help homeschoolers find local support and resources. Although we believe that the information provided is reliable, we are not responsible for its accuracy or suitability for any purpose.