Homeschooling is regulated at the state level, so connecting with local homeschoolers is an important step to start homeschooling in Kentucky. Find the Kentucky homeschool groups closest to you and get connected with your local homeschooling community, learn about the homeschool requirements in Kentucky, and discover the co-ops, classes, sports and arts opportunities, and social get-togethers in your area.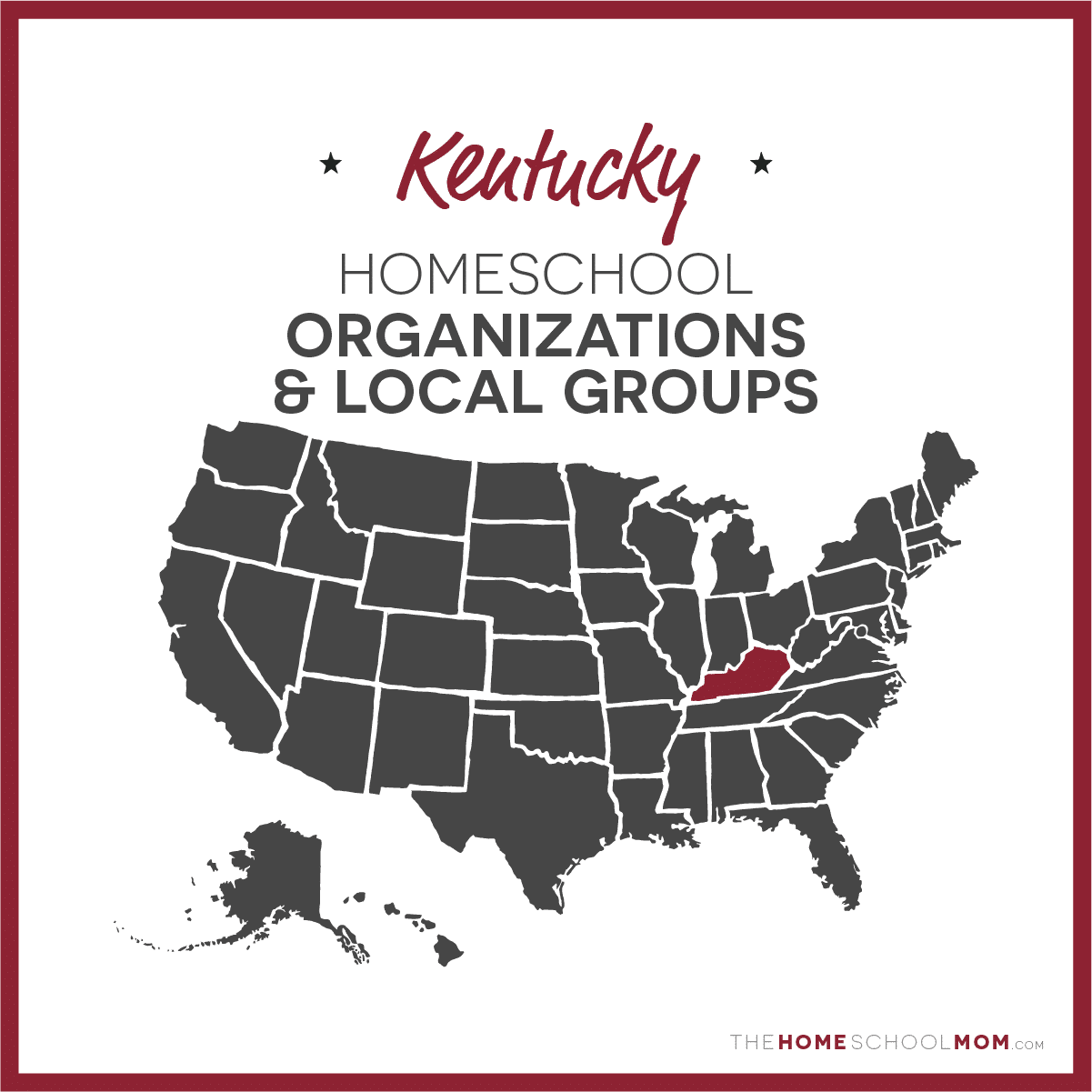 Submit a Local Resource
Jump to: State Organizations | Local Groups
Our listing of Kentucky state organizations and local homeschool groups is ordered alphabetically by city, with statewide organizations listed first. If you would like to submit a group, you may do so using the red button above.
Kentucky Homeschool Organizations (Statewide)
No state organization information found for Kentucky.
Kentucky Local Homeschool Groups
Wild + Free

Bowling Green

Wild + Free Bowling Green is a local chapter of the organization, Wild + Free (bewildandfree.org). This group specifically focuses on forming community through nature and play, for children 10 and under, along with their caretakers. We meet once a week on Monday mornings. To view the group listing via the provided link, you must first create a free account on the Wild + Free website.
Homeschool Bowling Green

Bowling Green

Secular Homeschool Community in Southern KY with weekly meet ups, field trips, clubs and more.
West KY Homeschool Support

Caldwell & surrounding counties

West KY Homeschool Support consists of families who wish to join each other in the journey of homeschooling. We welcome all types of homeschoolers regardless of ethnicity, religion, race, or type of schooling. We enjoy field trips, play dates & co-op. Contact: Natalie Lee 270-217-2405
Pennyroyal Area Christian Home Educators of Kentucky:

Christian, Trigg, and Todd counties

PACHEK is devoted to supporting area families who are exercising their God-given right and responsibility to educate their children. We strive to provide encouragement and fellowship to homeschoolers, as well as enriching activities and field trips. Each month during the school year, we have a meeting, a group activity, Mom's Night Out, and play time for the children. This year's plans include bowling, camping, Spring Banquet, and much more!

Pennyroyal Area Christian Home Educators of Kentucky: details
Holy Family Catholic Home Educators

Cincinnati, Northern KY, Southeast IN

Holy Family Catholic Home Educators is a group of Catholic families supporting parents who educate their children at home. We welcome families from across the Cincinnati Tri-State area.
FAITH

Elizabethtown

FAITH Homeschool Group is a Christian support group offering support and resources to over 150 families. FAITH provides many opportunities for its members, including: Co-op classes for Pre-K through high school (additional registration and fees may apply) Field Trips Athletics Special events (Christmas party, Family Fall Festival, Spelling Bee, and more!) Monthly Moms Night Out events Bi-weekly prayer meetings
Solid Rock Christian Home Educators

Knox, Laurel, & Whitley Counties

A group of Christian homeschool families who come together for encouragement, support, and fellowship while offering our children fun, hands-on enrichment classes, field trips and special events throughout the school year. You can find information about our weekly classes, monthly field trips, and special events like our annual Easter Egg Hunt and Christmas party. Families can also share tips, ask questions, and post books, curriculum, or any homeschool-related items for sale.
St. Thomas Aquinas Catholic Homeschool Group

La Grange

St. Thomas Aquinas Catholic Homeschool Group serves the Louisville Metro Area including parts of Southern Indiana, Jefferson, Oldham, Henry, Shelby, Bullitt, and surrounding Counties in Kentucky. We strive to work in a collaborative spirit with the Archdiocese of Louisville. We provide a community for our children where they can grow and socialize.
POLE Homeschool Support Group & Resource Center

Lawrence County

Support for Lawrence and surrounding counties of KY & WV. We are a homeschool support group who assist in social activities and resources for curriculum and record keeping. We supply support and tutoring if needed. Membership is FREE!
Grayson County Homeschoolers

Leitchfield

Grayson County Homeschoolers Facebook support group offers field trips, park days/play dates, share information, sell used curriculum/supplies, and share experiences.
Free Range Homeschoolers

Louisville

This secular group is open to all individuals interested in homeschooling. The organizers are located near Louisville, Kentucky, so many group activities will be focused on that area (but are not limited to just Jefferson County). The premise of this group is community, compassion and support. No one is excluded because of schooling style, belief system, family style or age.
River City Homeschool Field Trip Group

Louisville

Field trip group for all homeschoolers in the Louisville region
Teen Homeschool Co-op Louisville

Louisville

Teen Homeschool Co-op Louisville. Teen group with almost 200 members for teens 13-18 years old. Teens meet for classes and social outings several times per month. Offering field trips, dances, volunteer work, and classes.
CROSS Academy

Louisville

Welcome to CROSS Academy, a private homeschool group and Christian homeschool cooperative, for grades 1-12, meeting on Mondays during the school year.
Western KY Cooperative Homeschoolers

Murray

Homeschool Support group welcoming families from all walks of life.
Our Lady of Guadalupe Homeschool

Northern Kentucky

The Our Lady of Guadalupe Catholic Homeschool Group supports the families that reside in Northern Kentucky and surrounding areas. The group was started over 20 years ago by Catholic homeschooling families desiring support and wanting to gather for faith based activities.
PATCH

Paducah

(Parents as Teachers in Christian Homes) PATCH is a network of homeschool families providing support, encouragement, and information. Working together allows us to accomplish more than we could alone. May God richly bless your family and may your homeschooling adventures be a success! This group in Western Kentucky provides an opportunity for group field trips, co-ops, parties, etc.
Cumberland Christian Home Educators

Pulaski County

CCHE is a Christian support group for families choosing to educate their children at home in south central Kentucky. We provide encouragement for the exciting journey of homeschooling, as well as extracurricular activities and enrichment classes to support individual homeschool families in raising up a generation of godly young men and women. We have been serving Pulaski (and surrounding counties) County since 1997.