Our listing of Colorado jobs and volunteer opportunities for homeschoolers is ordered alphabetically by city. If you would like to submit a Colorado co-op or academic resource, you may do so using the red button above.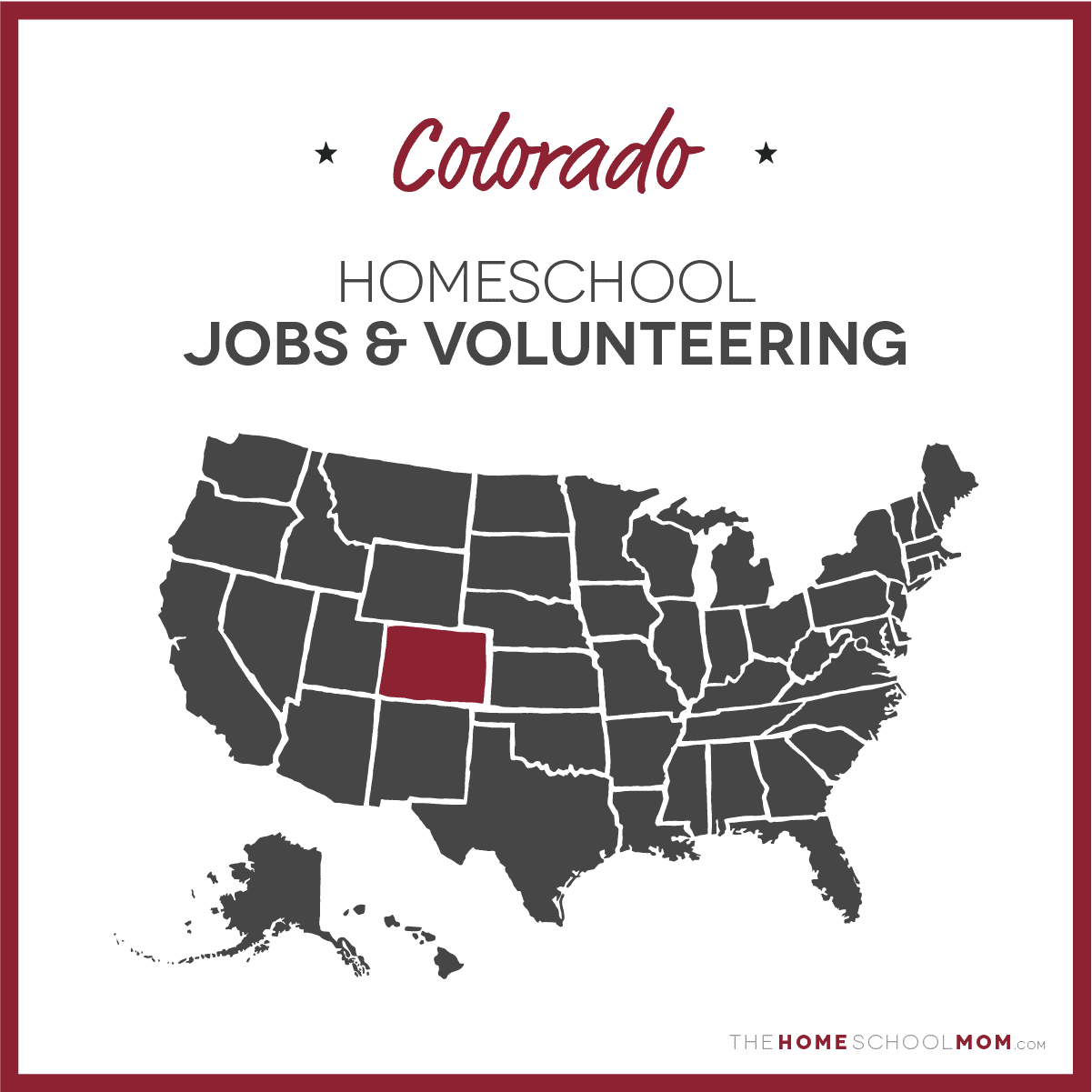 Submit a Local Resource
Qdoba Mexican EatsBoulder
Working at Qdoba is about more than just food. It's about cracking conversations, working with people you dig, and serving up awesome in everything you do. We're real people, serving real people. S... [Read more...]
Learn the HVAC Trade - Job opportunityCastle Pines
Learn the HVAC Trade - Looking to hire an HVAC apprentice. No experience required, but ideal candidate will have a working knowledge of hand tools, and physically able to lift 50lbs or more. The HV... [Read more...]
Apprenticeship Mentorship EntrepreneurshipColorado Statewide
AME connects young homeschooled students and graduates to professionals, businessmen, and entrepreneurs to provide a life-integrated work experience focused on the character and future of that youn... [Read more...]
Elitch GardensDenver
Elitch Gardens Theme and Water Park is hiring applicants aged 16-99 for the summer. Many positions open including Ride Operator, Lifeguard, Security (18+), Admissions, and Food Service. Positions i... [Read more...]
Chick-fil-A Greenwood VillageGreenwood Village
At Chick-fil-A, the team member role is more than just a job, it's an opportunity. In addition to working directly for an independent Operator, team members gain life experience that goes far beyon... [Read more...]
Tropical Smoothie Cafe - Highlands RanchHighlands Ranch
At Tropical Smoothie Café, we inspire a healthier lifestyle by serving amazing food and smoothies with a bit of tropical fun! Our Crew Members are key to delivering on this promise which is driven... [Read more...]
Bennett ForgeworksRidgway
Apprentice Fabricator Wanted Bennett Forgeworks has a US Dept of Labor Certified Apprenticeship Program for the occupation of Metal Fabricator. This program includes 8000 hours of shop and jobsite ... [Read more...]
Go to...