Our listing of Colorado jobs and volunteer opportunities for homeschoolers is ordered alphabetically by city. If you would like to submit a Colorado co-op or academic resource, you may do so using the red button above.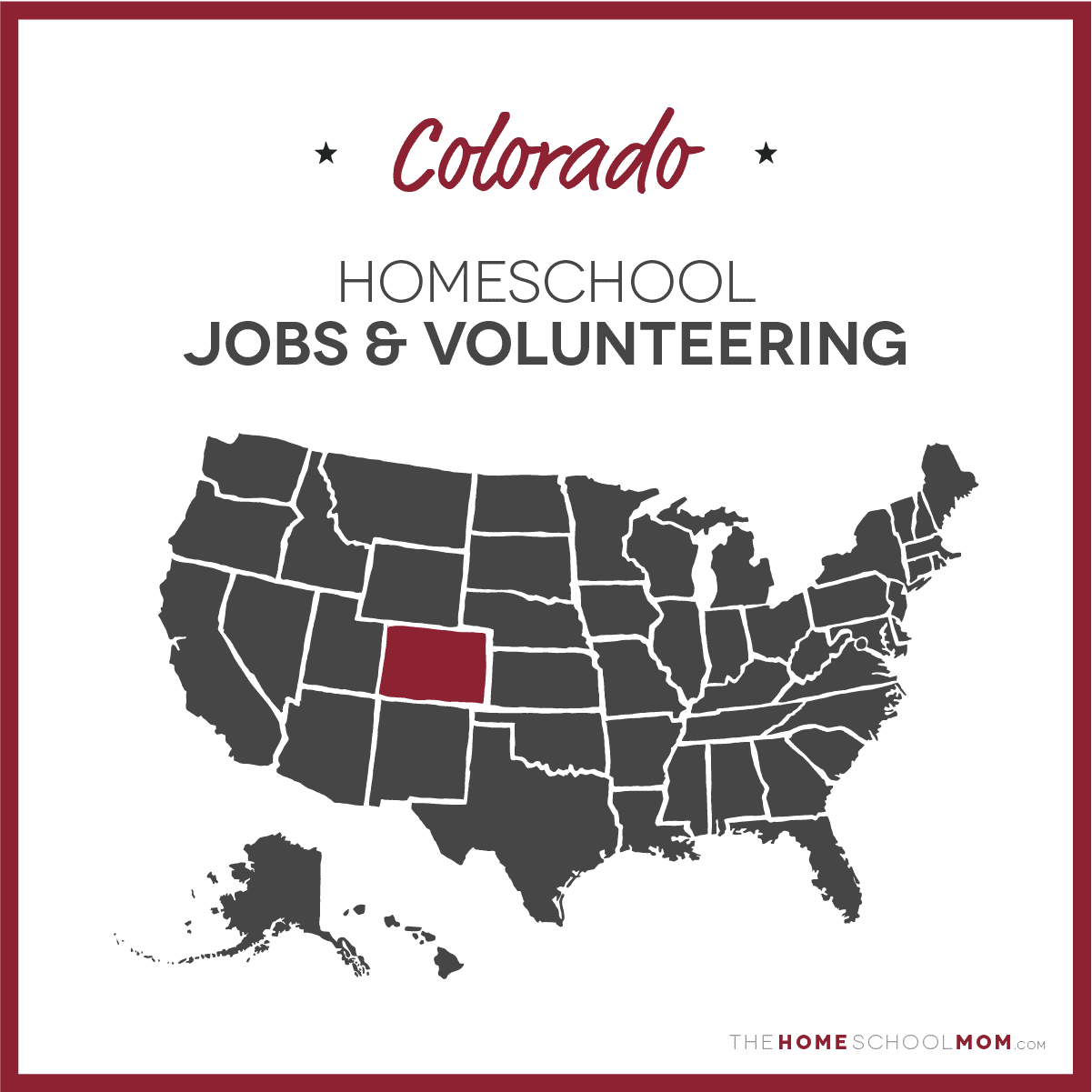 Submit a Local Resource
Qdoba Mexican Eats

Boulder

Working at Qdoba is about more than just food. It's about cracking conversations, working with people you dig, and serving up awesome in everything you do. We're real people, serving real people. So, don't use a script, fake a smile, or pretend you are someone you're not. Just be you. Job Types: Full-time, Part-time Pay: $15.00 to $17.00 /hour
Learn the HVAC Trade - Job opportunity

Castle Pines

Learn the HVAC Trade - Looking to hire an HVAC apprentice. No experience required, but ideal candidate will have a working knowledge of hand tools, and physically able to lift 50lbs or more. The HVAC trade, like all trades these days, is in high demand. If you are interested in working with your hands and would like to enter the trades, please reach out.
Apprenticeship Mentorship Entrepreneurship

Colorado Statewide

AME connects young homeschooled students and graduates to professionals, businessmen, and entrepreneurs to provide a life-integrated work experience focused on the character and future of that young person. Through our website database, seminars, and more, we help connect young people to prospective mentors in various business and ministry fields.
Elitch Gardens

Denver

Elitch Gardens Theme and Water Park is hiring applicants aged 16-99 for the summer. Many positions open including Ride Operator, Lifeguard, Security (18+), Admissions, and Food Service. Positions include perks such as free admission to the park for employees and their friends, private employee parties, and lasting friendships.
Tropical Smoothie Cafe - Highlands Ranch

Highlands Ranch

At Tropical Smoothie Café, we inspire a healthier lifestyle by serving amazing food and smoothies with a bit of tropical fun! Our Crew Members are key to delivering on this promise which is driven by our four values: Solid Relationships, Playing to Win, Creative Spirit, and Living Better. If you are Smart, have Integrity, Drive, and Enthusiasm, you would be a great Tropical Smoothie Café Crew Member. We are now hiring for our busy Spring and Summer season and would love to talk to you about becoming a crew member. Free smoothie on each shift! Go home smelling like strawberries and not grilled or fried food! We pay competitive hourly wage plus tips (for great service) from our generous customers. Apply here to get started! https://www.tropicalsmoothiecafe.com/work-with-us/apply/?cafeId=51420
Bennett Forgeworks

Ridgway

Apprentice Fabricator Wanted Bennett Forgeworks has a US Dept of Labor Certified Apprenticeship Program for the occupation of Metal Fabricator. This program includes 8000 hours of shop and jobsite training and requires an additional 576 hours (minimum) of at home (non-compensated) on-line class time. Upon successful completion of the program the graduate will receive a document indicating Journeyman Metalworker status. Minimum age is 16. The skills that will be taught include welding, fabrication, blacksmithing and manual machine tool operation. Off-site learning includes math, drawing, communications, and trade-theory. We are looking for a person with exceptional initiative and desire for a meaningful job with a top-notch architectural fabrication company. Working in the Telluride and other premier districts in the Western US, we are called upon to create all manner of fanciful metal work for some of the finest homes in the United States. The variety of work requires an ability to communicate clearly, document exchanges, and strength in creative problem solving. Check out our website for examples of the work we do: https://bennettforgeworks.com