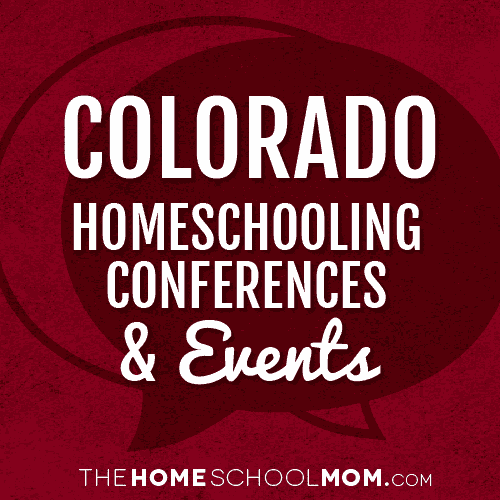 Our listing of Colorado conventions and other homeschool events is ordered by date with ongoing events listed first. If you would like to submit a Colorado homeschool convention or event, you may do so using the red button above.
Teach Them Diligently ConventionAurora
May 23, 2019 - May 25, 2019
Homeschooling in Colorado? Attend the Denver, Colorado Homeschool Convention!Thousands of families have described Teach Them Diligently as the highlight of their year! If you have never been to...
Rocky Mountain Homeschool ConferenceDenver
June 13, 2019 - June 15, 2019
The Rocky Mountain Homeschool Conference is a family experience designed to equip you with Christ-centered knowledge and passion for your home education journey. You'll hear talks from nationally-r...
Nordson Corporation – SEMI High Tech ULoveland
June 25, 2019 - June 27, 2019
Inviting students (14-18) to attend SEMI High Tech U. HTU gives students the chance to develop their STEM, problem-solving and teamwork skills through three days of hands-on activities at Nordson, ...