Our listing of California jobs and volunteer opportunities for homeschoolers is ordered alphabetically by city. If you would like to submit a California co-op or academic resource, you may do so using the red button above.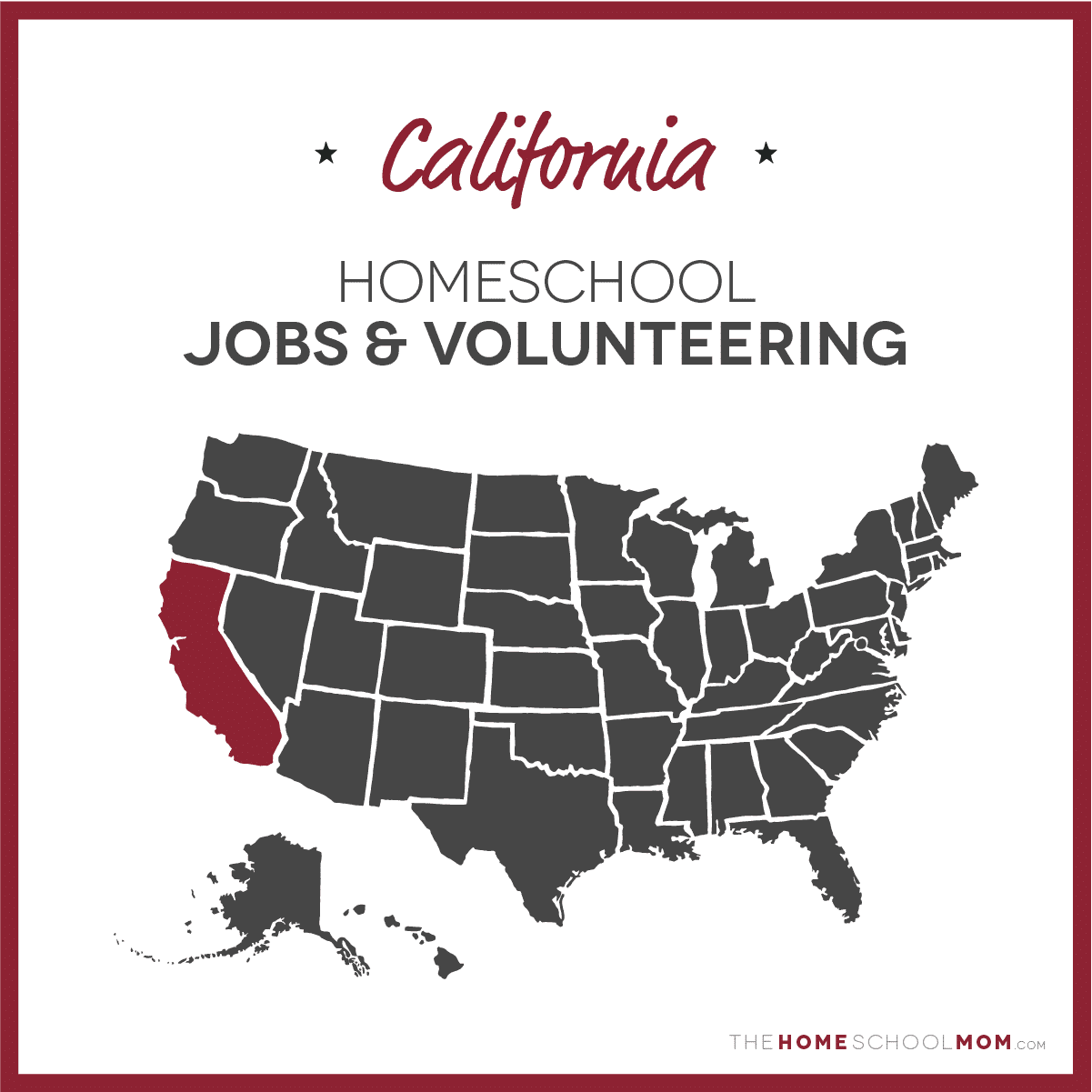 Submit a Local Resource
Redlands Endodontics

Redlands

Come grow with us! Looking for a motivated young person, perhaps with an interest in the medical or dental field. We will train you to help clean rooms and sterilize instruments in our root canal specialty dental clinic. Best for candidates 17+ years of age.
Ag History Project - Second Saturdays and Living History Farm

Watsonville

The Ag History Project is a non-profit organization (over 30 years) and has opportunities for homeschool students and their parents to participate in Second Saturdays of the month (on going). The project is also seeking homeschooler to learn farm skills (i.e., such as planting a garden, working with animals, learning history of farming. Opportunities for some volunteerism to help promote the Living History Farm that is in the planning stages now (on same site by the Santa Cruz Fair grounds) Besides Second Saturdays volunteers to support the Ag History Project during the Santa Cruz Fair (September 13 - 17, 2017) will receive free passes in exchange for three hours on a given day. This educational and fun experience will be a special learning experience that children and parents will receive long term benefits.

Ag History Project - Second Saturdays and Living History Farm details