Our listing of California conventions and other homeschool events is ordered by date with ongoing events listed first. If you would like to submit a California homeschool convention or event, you may do so using the red button below.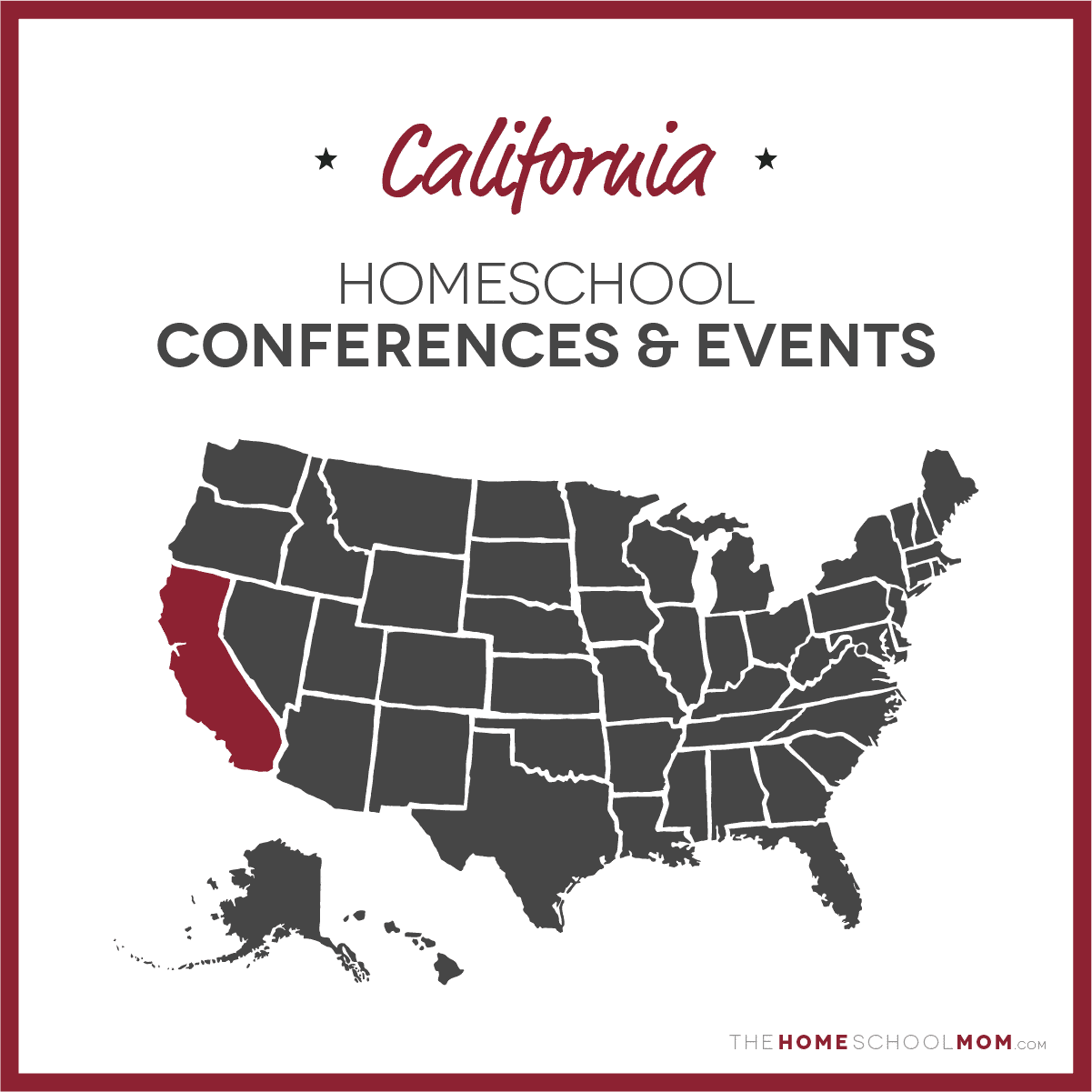 Submit a Local Resource
Homeschool conventions are a great place to find encouragement, motivation, and inspiration. Before heading out to the California homeschool conventions listed below, read about how to make the most of conventions.
California Homeschool Convention

Ontario

June 15, 2023 - June 17, 2023

Equipping... Encouraging... and FUN! There's a reason that homeschooling families attend these regional conventions and travel from all over the United States and Canada to get to one (taking advantage of our Hotel Discounts, too). It's because a GHC convention truly is the Homeschooling Event of the Year! With top-quality home education Speakers that you simply won't find anywhere else... 100s of great Workshops where you'll learn practical ideas that you can implement right away... a huge Exhibit Hall with the very best in Homeschooling Resources and Curriculum... an optional Children's Conference... and a variety of outstanding Special Events. This is an event that you simply cannot afford to miss. You'll LOVE it! There is nothing quite like attending a (GHC) Great Homeschool Convention. So many awesome workshops to choose from; the speakers are simply the best; and shopping in the Exhibit Hall is an adventure where one always finds new ideas and great convention deals. There's fresh new info and material every year. You can't go just one year! Don't Miss It! You'll be more equipped, encouraged and energized – both as a parent and as a Homeschooler. CA Homeschool Convention – June 15-17, 2023
CHEACon 2023

Anaheim

July 13, 2023 - July 15, 2023

Since 1984, CHEA has been hosting an annual homeschool event that features workshops for homeschoolers at all stages, an exhibit hall with curriculum, resources, and services, children's and teen conventions, high school graduation, and much more. Unique to this year, our annual summer conference will cover many aspects of both parenting and homeschooling. Join other homeschool families from across the state as you are encouraged and equipped for your role as a parent and home educator. This is an event you don't want to miss! Location: Calvary Chapel, Downey
Northern California Homeschool Convention

Rocklin

July 22, 2023

With a vision to inspire families to find freedom in homeschooling NCHC is back for the 2023 event season! We have been working hard behind the scenes for months. We are so excited to share that we will be at Destiny Community Center July 22, 2023 . With a Family Vendor night July 21, 2023. Also a special speaker dinner with our Keynote speaker (limited tickets are available). We cannot wait to see you in July so mark your calendars! Key note Speakers Durenda Wilson – The Unhurried Homeschooler, The 4 Hour School Day, and The Durenda Wilson Podcast Julie Ross – Creator of A Gentle Feast and The Charlotte Mason Show Breakout Sessions How to build community, Charlotte Mason , Dual High School Enrollment, Homeschooling 101, High School, Unschooling, Classical Conversations more coming soon
HSC Conference 2023

San Jose

July 27, 2023 - July 30, 2023

The theme of the 2023 HSC Conference will be "HSC Family Reunion". We envisage a return to the community-driven, radical roots of the homeschooling movement, while also throwing out a wide and inclusive net that reflects the true diversity of California homeschoolers today. At the 2023 conference you will hear from thought-leaders across the homeschooling world, who align with the secular and inclusive values of HSC. We know that sometimes it can be difficult to choose between chatting with old and new friends in the hotel lobby and attending a talk from your favorite speaker, so there will also be deliberate spaces left in the schedule to enable chance encounters, collaboration, deep connection, spur of the moment activities, reflection, decompression, and co-creation. Join us again this year for FOUR engaging days of community, activities, inspiring speakers, teen events, fun entertainment, a ton of educational resources, an exhibit hall, and, of course, an awesome talent show! There will be meet-ups to find support of all types, as we are a dynamic community of inclusive, welcoming, diverse homeschoolers. Come for the learning, stay for the community! ​