State Facts
Minnesota was the 32nd state to join the union. It became a state on May 11, 1858..
Capital - St. Paul
Abbreviation - MN
Nickname - Gopher State. North Star State
Motto - "L'Etoile du Nord" - The Star of the North
Song - Hail Minnesota
Bird - Common Loon
Flower - Pink and White Lady's Slipper
Insect - Monarch Butterfly
Area - approximately 86,943 square miles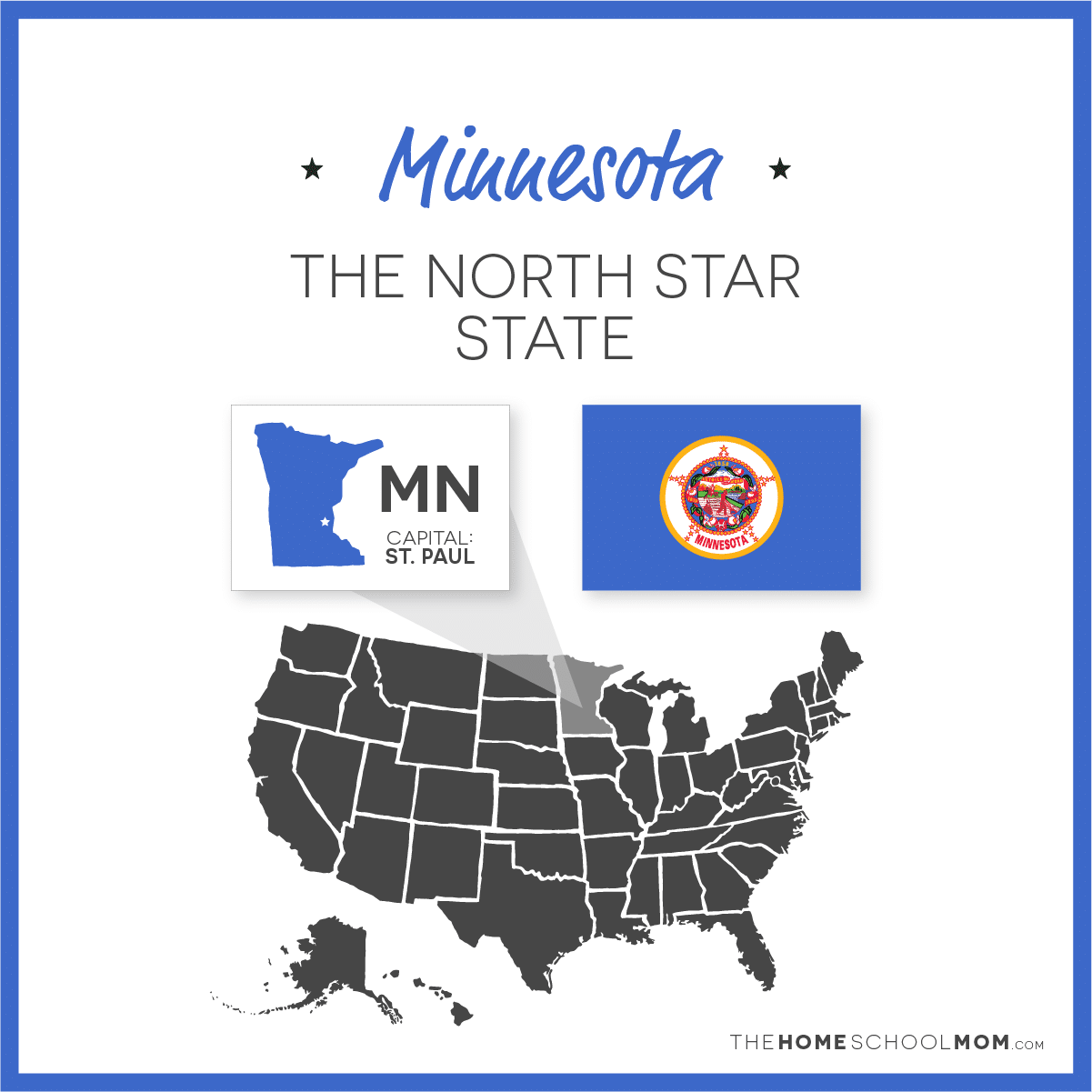 Websites for studying about Minnesota
Minnesota Wildflowers: A Project for Environmental Justice
Here you'll find images and information about wildflowers that grow in Minnesota, both native and non-native. Our goal is to educate Minnesotans on our native plants, raise awareness on threats like invasive species, and hopefully inspire people to explore our great state, appreciate its natural beauty, and become involved in preserving it. Over 300 species of wildflowers are cataloged here with more added each week. Over 2000 photos have been posted so far and there are lots more to come.
Fun Educational Activities
From TeachersFirst. A comprehensive resource on Minnesota
Mr. Donn has been online for as long as I can remember and he has one of the largest collections of social studies resources available. This is his collection of Minnesota resources.
Facts & Trivia about Minnesota
Loads of fun facts, photos, and travel information about Minnesota.