State Facts
Hawaii was the 50th state to join the union. It became a state on August 21, 1959.
Capital - Honolulu
Abbreviation - HI
Nickname - Aloha State
Motto - "Ua mau ke ea o ka aina I ka pono" - The life of the land is perpetuated in righteousness
Song - Hawaii Ponoi - meaning Hawaii's Own
Bird - Nene - The Hawaiian Goose
Flower - Hibiscus
Insect -
Area - approximately 10,932 square miles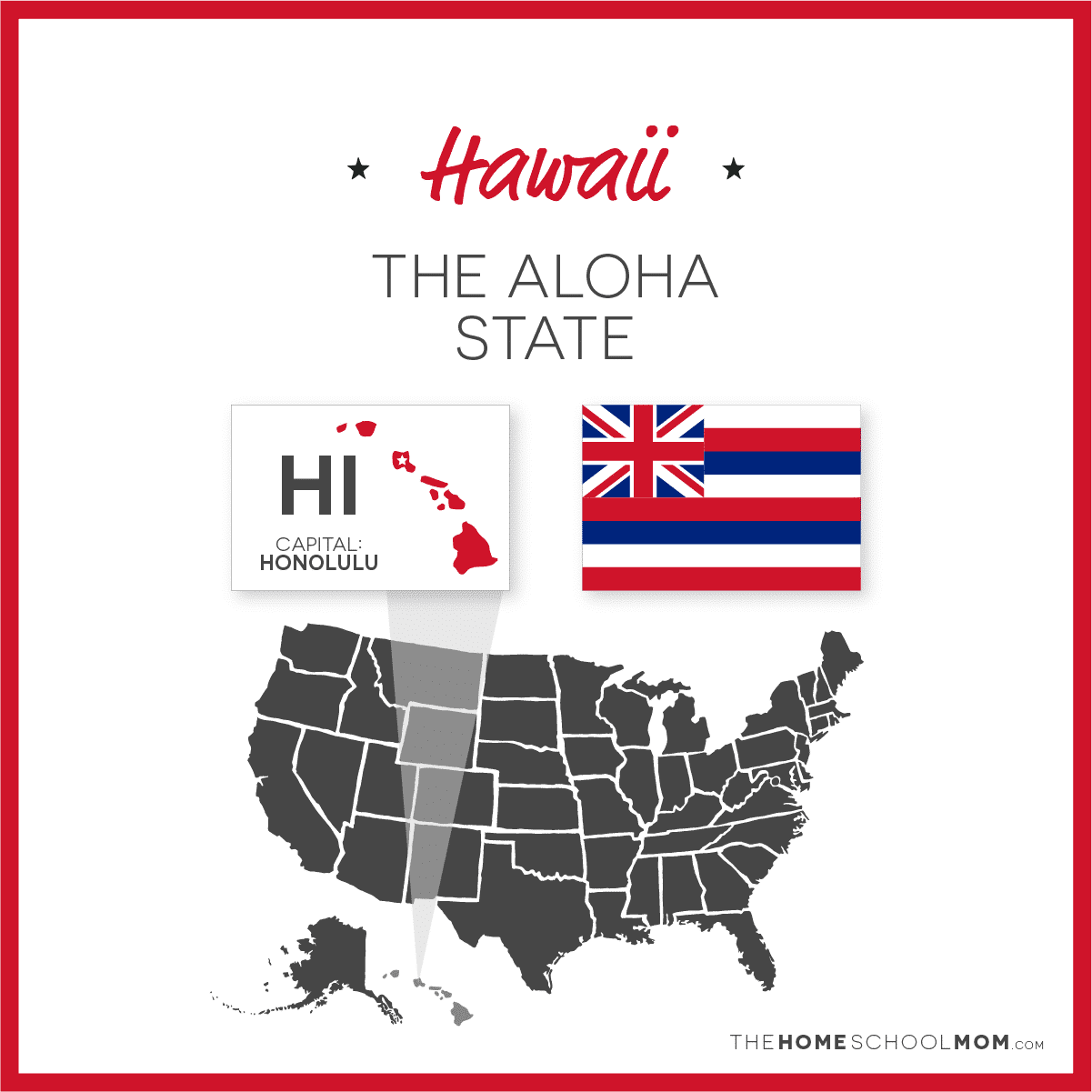 Websites for studying about Hawaii
In Hawaii, residents celebrate Lei Day on May 1st. People give flower leis to each other. They put them around each other's necks and sometimes give a traditional kiss.
Fun Educational Activities
From TeachersFirst. A comprehensive resource on Hawaii
Mr. Donn has been online for as long as I can remember and he has one of the largest collections of social studies resources available. This is his collection of Hawaii resources.
From the Library of Congress. Games and stories of America's past.
Facts & Trivia about Hawaii
Unique tourist attractions and landmarks in Hawaii
Loads of fun facts, photos, and travel information about Hawaii.
Hawaii Virtual Field Trips
Pu'uhonua o Honaunau National Historical Park
Honaunau, Hawaii
Virtual field trip online

A Place of Refuge - Step back in time to a sanctuary of Hawaii's past where traditional Hawaiian lifestyle is preserved. Ancient temples and ki'i (wooden images) whisper stories from the past. This place provided refuge to Hawaiians who came here. Today, the park continues as a sanctuary for visitors seeking a peaceful place and as a safe haven for all of the native wildlife living here.