TheHomeSchoolMom may earn affiliate commissions from purchases made using links on curriculum reviews pages. Read our full 
disclosure
.
Resource Description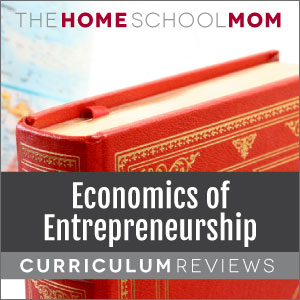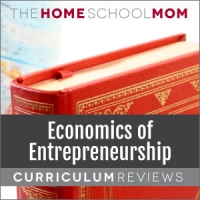 The Economics of Entrepreneurship Course consists of 40 ready-to-go lessons teaching basic Economic Concepts with a focus on the value of Entrepreneurship by introducing a series of engaging short videos, inspiring articles and stories, as well as fun, interactive games and activities. It provides students with the tools and resources they need to start their own business and inspires further learning on their own. Entrepreneurs are modern-day heroes who are able to discover and provide for an unmet need by producing value for themselves and others in the community as both problem solvers and wealth creators. Creating and maintaining a culture that embraces entrepreneurship is critical to the long-term prosperity of our economy and our society. This self-explanatory course is self-paced and can be delivered to high-school-aged students by anyone. The main message delivers the inextricable link between personal character, free markets, and civil society. This course is ideal for enrichment or as a full course. Student and Facilitator Guides can be accessed for free at courses.fee.org. FEE also offers a 1-day crash course in economics and the other is a basic economics 101 course which can be delivered in a classroom by anyone or taken online. These newer courses are also free and can be found at courses.fee.org/collections.
Save
Website: Economics of Entrepreneurship
Contributor Reviews
Reviews are solely the opinions of the contributor.
Reader Interactions