As families turn to homeschooling due to lack of information (or what they see as unacceptable or impractical policies) from public school systems about what fall may bring, they have questions. One of the most common questions we are seeing is whether curricula they are interested in is accredited.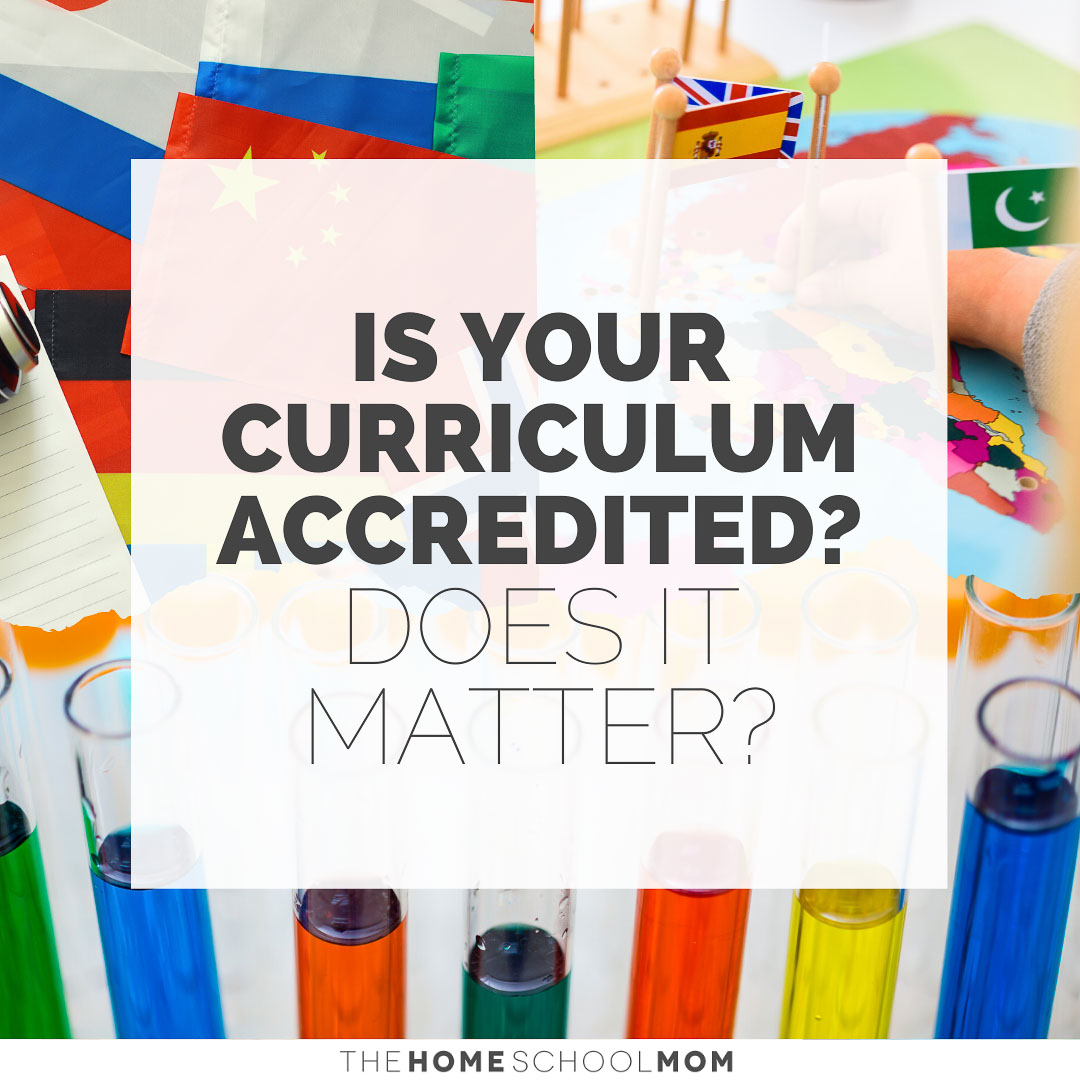 Jump to:
Why accredited curriculum is in demand
Many families intend to return to public schools when things return to normal (or a more acceptable new normal), so "accreditation" seems like a good way to smooth re-entrance into public school. This is a perfectly rational thought process.
So to the question...
Is <fill-in-the-blank> curriculum accredited?
Nope, nope, nope!
You don't need accredited curriculum for homeschooling.
And it's a good thing, since curriculum cannot be accredited!
And guess what? Veteran homeschoolers—you know, the ones who have been at it years before the current situation (including the ones you hear about getting into great colleges)—don't use accredited curriculum either!
Because there is No. Such. Thing. As. Accredited. Curriculum.
How accreditation works
Accreditation is offered to institutions by accrediting agencies (different agencies accredit public schools, private schools, and university model schools at the primary/secondary level, and a whole different set accredits institutions of higher education).  These schools and universities can be accredited because they are institutions.
Curricula aren't accredited (not ever!)  because they aren't schools or colleges. Curricula are learning resources or lesson plans; curricula are not institutions—so, they can't be accredited!
Some people who opt their kids out of public school do enroll their kids in accredited private schools or accredited online schools, and the child might be "at home" while they are taking part in the accredited private or online school.
Is an accredited school a guarantee of credit transfer?
Transferring back to public school from an accredited private school or accredited online school is still no guarantee of grade placement or credits toward a public school diploma/graduation. Your public school division may or may not recognize the accreditation agency that accredited your kids' online learning program or private school, so accreditation alone offers no guarantees.
In fact, some accrediting agencies have no clout at all, and some are scams at worst or marketing tools at best.
This doesn't mean your child can't get a good education from an online school or private school. It doesn't mean that your child can't get a good education using a curriculum that isn't accredited (because it can't be, since it's a curriculum).
But it does mean you should think twice about spending money on any educational resource claiming to be "accredited" with the assumption that accreditation will hold value for your child.
Consider these things if your children plan to return to public school
If your plan is for your children to return to public school at some point, it's important to learn more about:
Your state's Department of Education (DOE) or your local school division may have a specific list of pre-approved online schools or private schools from whom they will accept credit during a student's high school years.
These schools may or may not be promoted as accredited, and their list might even only include virtual classes or a virtual school run by the state or local school division itself—public school at home.
We don't know how the current situation might change public schools' approach to accepting credits for work done at home. What we do know for now is that accreditation is not the magic ingredient that makes high school credits earned while homeschooling acceptable for transferring back to public school. We also know every state is different.
And guess what? While there are life-prep and college-prep things you should do while homeschooling high school, colleges don't care if homeschoolers are using anything "accredited" either. Mind blown; I know!