Our listing of Washington jobs and volunteer opportunities for homeschoolers is ordered alphabetically by city. If you would like to submit a Washington co-op or academic resource, you may do so using the red button above.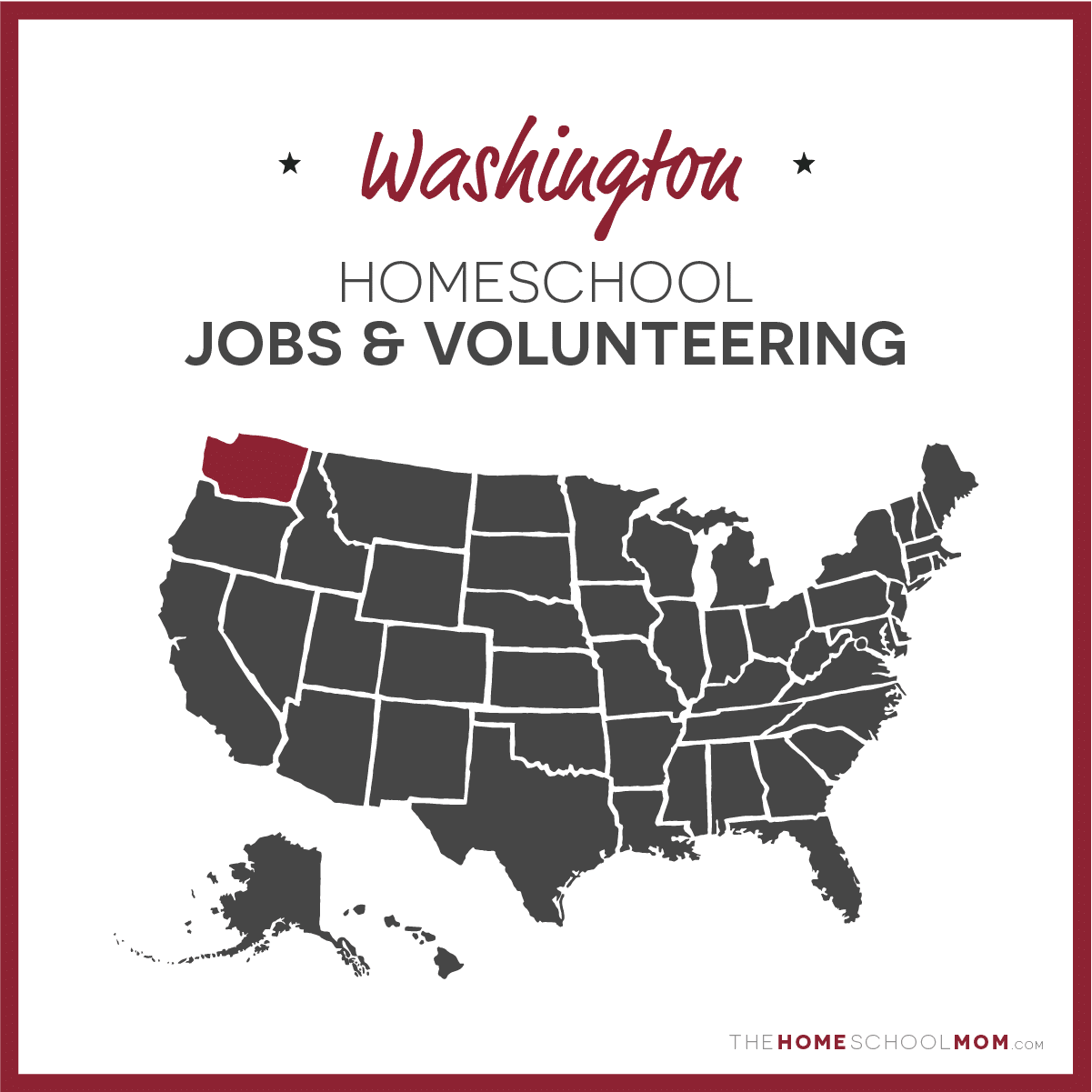 Submit a Local Resource
Students International Mission Trip OpportunitiesBellingham
Students International does long-term, on-going community development in Costa Rica, the Dominican Republic, Guatemala, and Nicaragua through the full-time staff missionaries serving in those count... [Read more...]
Northwest Art CenterDuvall
The Northwest Art Center is dedicated to providing a range of art classes, workshops, and community events designed to engage the Snoqualmie Valley community in visual art as well as the creative p... [Read more...]
South Sound Reading FoundationOlympia
This local non-profit distributes free books and literacy materials to families and educators in Thurston and Mason counties. Their mission is "to spread the joy and promise of books and learning t... [Read more...]
TELUS InternationalSeattle
TELUS International is looking for participants 7+ years, their families, and even their pets to improve Artificial Intelligence (AI) movement recognition technologies. Students can learn about AI ... [Read more...]
Purrfect Pals Cat ShelterSeattle/Eastside
Volunteer opportunities for parent/teen teams and for older teens Purrfect Pals cat shelter has about half a dozen off-site adoption programs in suburban Seattle pet stores. We are looking for pare... [Read more...]
Go to...