Our listing of Washington jobs and volunteer opportunities for homeschoolers is ordered alphabetically by city. If you would like to submit a Washington co-op or academic resource, you may do so using the red button above.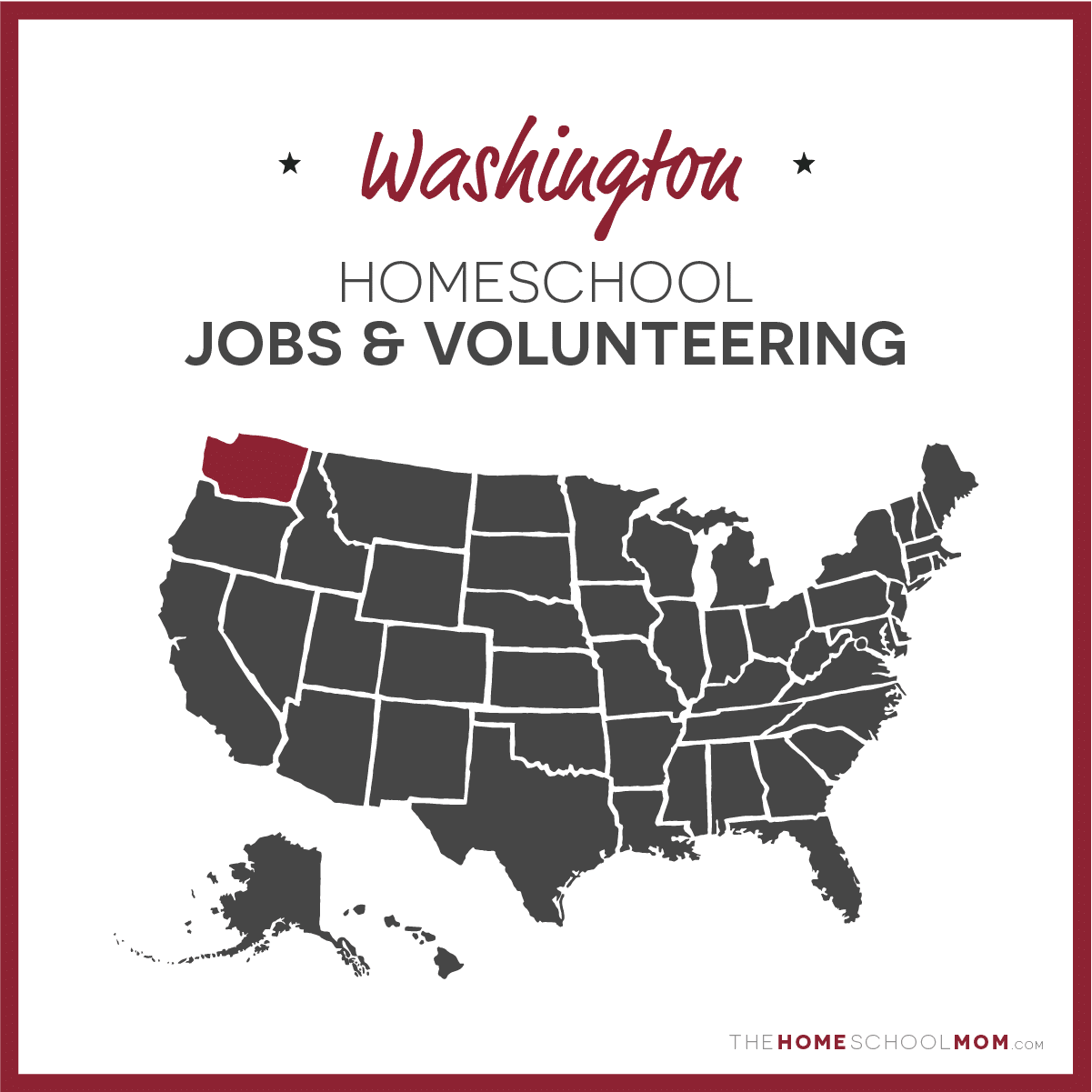 Submit a Local Resource
Students International Mission Trip Opportunities

Bellingham

Students International does long-term, on-going community development in Costa Rica, the Dominican Republic, Guatemala, and Nicaragua through the full-time staff missionaries serving in those countries. In addition, outreach participants join missionaries on short-term or semester programs throughout the year. Students serve in occupational ministry sites where students serve in an occupationally specific ministry that correlates with career, academic, or personal interests of the participant. By working alongside full-time missionary staff in these focused environments – such as education, social work, sports, dentistry, agriculture, and micro-finance – short-term participants are able to come together cross-culturally to encounter God, share the Good News, disciple and serve the poor. The overall ministry style of Students International is relational and is therefore centered around the long term presence of our staff missionaries within the communities where there is a presence. Training materials are provided as well as personal assistance with training if requested.
Northwest Art Center

Duvall

The Northwest Art Center is dedicated to providing a range of art classes, workshops, and community events designed to engage the Snoqualmie Valley community in visual art as well as the creative process. Providing a space where students, artists, and art supporters can connect and create. The Homeschool offerings give local homeschoolers a spot to increase their artistic skills and digital art skills. We also offer volunteer opportunities for homeschoolers https://northwestartcenter.org/volunteer/
South Sound Reading Foundation

Olympia

This local non-profit distributes free books and literacy materials to families and educators in Thurston and Mason counties. Their mission is "to spread the joy and promise of books and learning to ALL South Sound Children." This is a great resource for books, storytimes, and community events. Looking for both volunteers and children to give books out to
TELUS International

Seattle

TELUS International is looking for participants 7+ years, their families, and even their pets to improve Artificial Intelligence (AI) movement recognition technologies. Students can learn about AI and machine learning by being video recorded at our site in the Georgetown area of Seattle. Participants perform basic movements like walking, sitting down, standing up, etc. Participants are compensated $75-$225 each depending on their age and study eligibility. To participate you must be registered first. WALK INS NOT ACCEPTED.
Purrfect Pals Cat Shelter

Seattle/Eastside

Volunteer opportunities for parent/teen teams and for older teens Purrfect Pals cat shelter has about half a dozen off-site adoption programs in suburban Seattle pet stores. We are looking for parent/teen teams (13-15 years old) and teens (16+) who are available and interested in weekday morning volunteer opportunities. This is a great opportunity to serve the community, help shelter animals, learn about pet care, and participate in educational outreach with visitors. We have volunteer opportunities available all over the Puget Sound region including: Main Sanctuary in Arlington Petsmart Adoption Centers in Everett, Lynnwood, Renton and Woodinville Petco Adoption Centers in Issaquah and Sammamish Denny's Pet World in Kirkland We also have Home Based volunteer opportunities available.