Jump to: Homeschool Co-ops | Homeschooling Classes & Academic Enrichment
Looking for someone to teach physics to your teen? Need a way to avoid teaching algebra? Want to enroll your Kindergartener in a co-op for social time? Homeschool classes and co-ops are a great way to spend time with other homeschoolers and skill-share with other homeschool parents.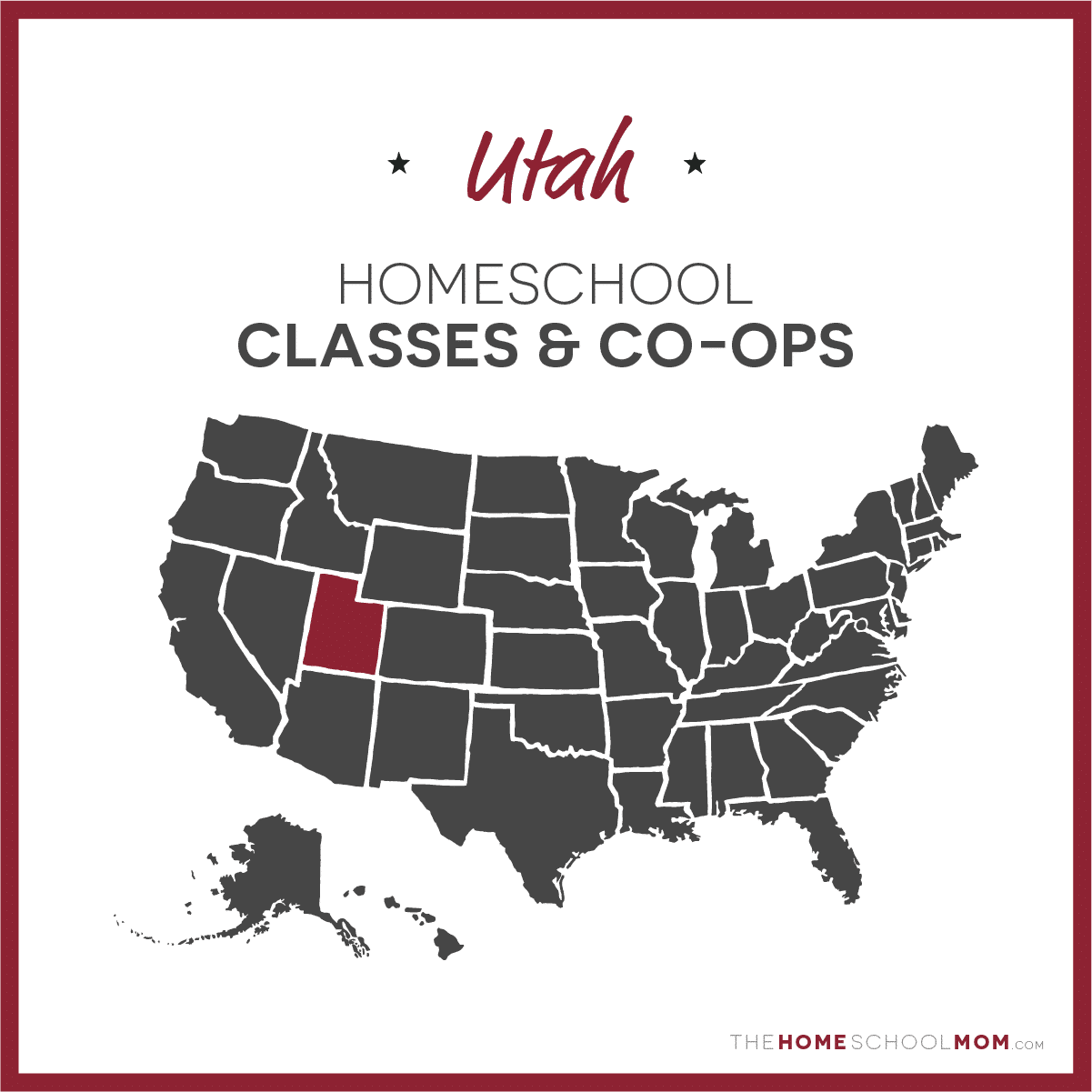 Submit a Local Resource
Our listing of Utah co-ops and academic classes for homeschoolers is ordered alphabetically by city, with co-ops in the first section and all other academic resources below. If you would like to submit a Utah co-op or academic resource, you may do so using the red button above.
Utah Homeschooling Co-ops
Cornerstone Classical CommunitySalt Lake City
A Classical Christian homeschool co-op located in Salt Lake City, serving students from pre-school through high school, meeting on Thursday mornings between September and May.
Fire Canyon AcademyWashington
Fire Canyon Academy is a non-denominational Christian community of home-schooling families in the St. George, UT area who create educational and enriching experiences for youth. We strive to offer opportunities for ho...
South Valley Leadership AcademyWest Jordan
Our mission is to grow leaders who: love learning and pay the price of greatness; embody a moral foundation of truth, virtue, compassion, liberty, and courage; and positively impact the world for good.
Utah Homeschooling Classes & Academic Enrichment
Dyslexia Reading and Spelling TutoringLayton
Limited openings for private tutoring for students with dyslexia are available in the Layton, UT area. A research based Orton Gillingham based system is used with great success! For more information, go to the Faceboo...
Discovery Gateway Children's MuseumSalt Lake City
Discovery Gateway STEAM-Guided field trips encourage students to discover, explore and create with interactive, hands-on exhibits with the assistance of a Museum Imagination Facilitator. Each exhibit features age-appr...
Beautiful Mind TutoringSalt Lake City
Offering tutoring services to the homeschooling community in Salt Lake City. Specializing in reading, writing and spelling for students with dyslexia. The only program that works with dyslexic children, is an Orton-Gi...
FatCats BowlingSalt lake FatCats, Ogden FatCats, Provo FatCats
We would like to offer a discount package to all homeschool kids to come in every monday and bowl 2 games with shoe for $3.00 from 12pm until 3pm Starting November 17th 2008
Paper Plane LearningSandy
Paper Plane Learning offers 3D design and animation classes from beginner to college level for homeschool groups. These fun and informative classes are overflowing with applicable skill sets, and kids can work as indi...
Snapology - UtahUtah County
Snapology is an interactive, hands-on learning experience for children ages 2-14. Using LEGO® bricks and other building mediums, children explore age-appropriate science, technology, engineering, art and math (STEAM) ...
Utah Classical ConversationsUtah Statewide
CC is a national homeschooling program that uses a Bible based curriculum taught in a christian, classical tradition. Classes are geared for age 4 through high school.
Go to...