Homeschooling is regulated at the state level, so connecting with local homeschoolers is an important step to start homeschooling in Utah. Find the Utah homeschool groups closest to you and get connected with your local homeschooling community, learn about the homeschool requirements in Utah, and discover the co-ops, classes, sports and arts opportunities, and social get-togethers in your area.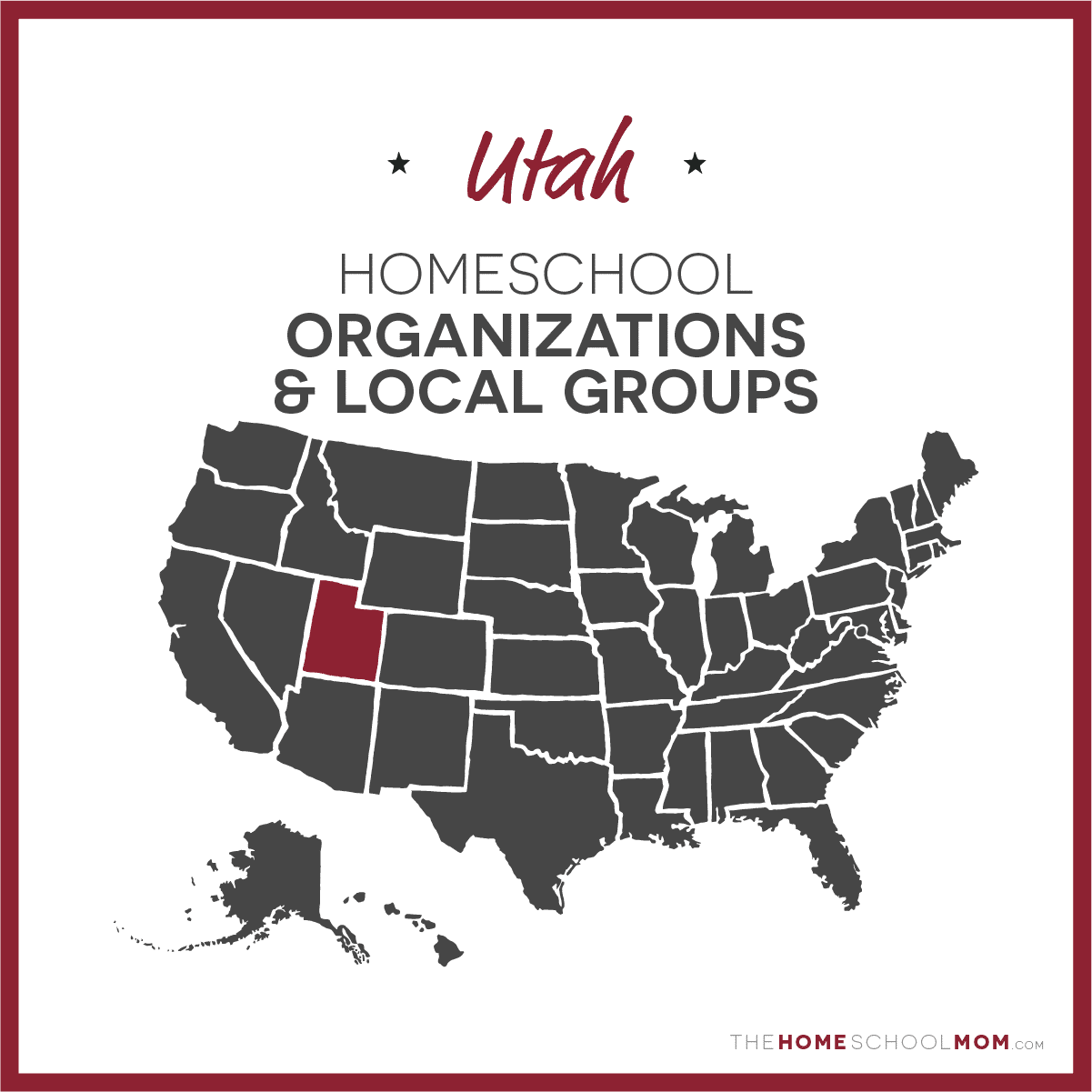 Submit a Local Resource
Jump to: State Organizations | Local Groups
Our listing of Utah state organizations and local homeschool groups is ordered alphabetically by city, with statewide organizations listed first. If you would like to submit a group, you may do so using the red button above.
Utah Homeschool Organizations (Statewide)
Utah Home Education Association

Utah Statewide

Seeking a fresh alternative to public and private schools? Many parents are finding that for quality education..There's no place like home!
Utah Local Homeschool Groups
W.H.E.N.: Wasatch Home Educators Network

Utah County

W.H.E.N. connects, informs, mentors, and empowers homeschooling families to enhance the educational opportunities of their children. W.H.E.N. is a parent-led organization focused on serving all homeschooling families in Utah County and surrounding areas. They sponsor academic bees and fairs, coordinate activities and special events, disperse information, and network families to local homeschool groups. They offer discounts, homeschool resources, classes, parties, and so much more!
Utah Christian Home School Association

Utah Statewide

(U-TeaCH) provides support, education and fellowship for Christian families who have made the decision to educate their children at home. We also welcome inquiries from people who are thinking about beginning to home school. We provide field trips; workshops; support group meetings; a discount to membership in HSLDA; a high school graduation ceremony; an annual convention; an annual used book sale; a private, umbrella school; a resource library; and a monthly newsletter. We also alert members to pending legislation which might affect their right to educate their children at home.
Fire Canyon Academy

Washington

Fire Canyon Academy is a non-denominational Christian community of home-schooling families in the St. George, UT area who create educational and enriching experiences for youth. We strive to offer opportunities for homeschooling families of youth 12 and older to connect with quality peers, deepen existing friendships, provide opportunities for increased spirituality as well as provide an environment that encourages learning. Fire Canyon Academy will meet Mondays, and offer classes from 8:45am-2:00 pm. There are two semester sessions held during the academic school year.  Classes meet at the Broadway Bound Building, formerly known as Brigham's Playhouse, in Washington Utah.