Our listing of Texas conventions and other homeschool events is ordered by date with ongoing events listed first. If you would like to submit a Texas homeschool convention or event, you may do so using the red button below.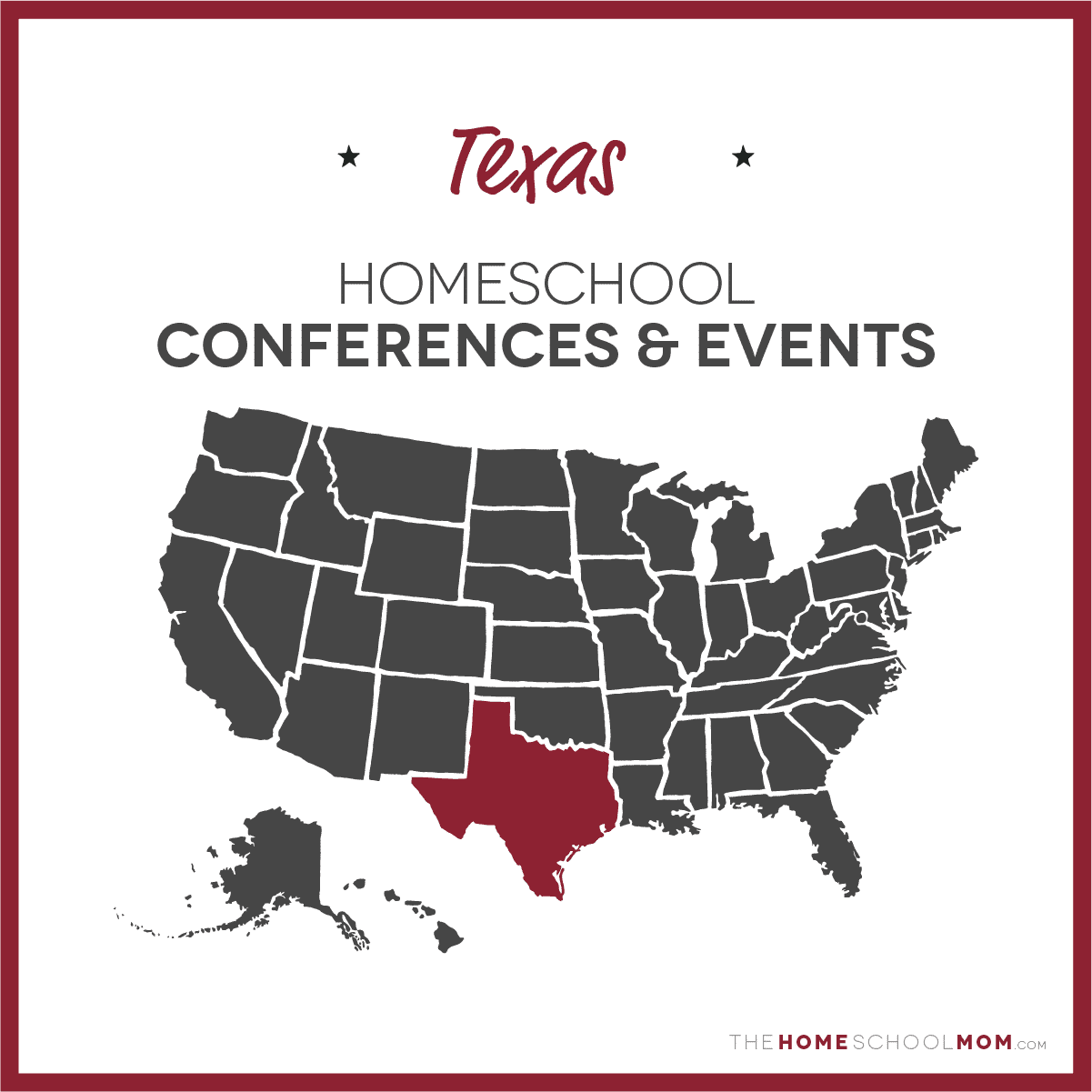 Submit a Local Resource
Homeschool conventions are a great place to find encouragement, motivation, and inspiration. Before heading out to the Texas homeschool conventions listed below, read about how to make the most of conventions.
Sci-Tech Discovery Center Fun Fridays

Frisco

Ongoing

STEM and Maker programs every Friday for some amazing drop-in activities from 10:00 am - 12:00 pm! Free with the price of admission!
THSC Roundtable

Dallas/Fort Worth

Ongoing

DFW Parents -Thinking about home schooling in Texas but don't know where to start? Come hear from parents who have been there, done that. A free lecture, on beginning home schooling (in Plano, non denominational) with a Q&A session will help you. This event will occur twice a month, every month. It's just to kickstart parents who are hesitant about taking that first step in withdrawing their kids from the public schools. We welcome them to the larger homeschooling community. More information at the Texas Home School Coalition website (https://thsc.org). Click on the events tab. Bring your questions.
Charlotte Mason Gathering at Biblio Garden

Little Elm/ West Frisco

Ongoing

Mother culture is a priority at our CM-style gatherings. Passion for learning is contagious! Designed for upper elementary and older students, we explore classes like Financial Literacy, Survival skills, Permaculture gardening, holistic nutrition, teen book club, nature study and more. Near gorgeous Lake Lewisville in Little Elm, TX, we come together to learn in a holistic, Christ-centered way. Abundant grace & insatiable curiosity required. Shoes are optional.
Texas Homeschool Expo

Dallas-Fort Worth

June 7, 2024 - June 8, 2024

The Texas Homeschool Expo is an annual resource fair for current and prospective home educators. It offers a unique opportunity to explore dozens of educational curricula, resources, programs, and service providers in person, connect with local organizations and co-ops, and attend speaker sessions led by professionals and homeschool veterans. This inclusive event is not aligned with any religious, political, or governmental entity, and is open to all homeschooling styles and philosophies.
Texas Homeschool Convention (Great Homeschool Conventions)

Round Rock

July 11, 2024 - July 13, 2024

There is nothing quite like attending a (GHC) Great Homeschool Convention. So many awesome workshops to choose from; the speakers are simply the best; and shopping in the Exhibit Hall is an adventure where I always find new ideas and great convention deals. There's fresh new info and material every year. You can't go just one year! Don't Miss It! You'll be more equipped, encouraged and energized – both as a parent and as a Homeschooler.

Texas Homeschool Convention (Great Homeschool Conventions) details