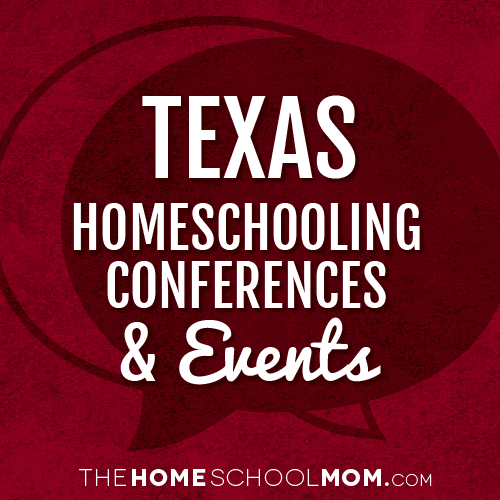 Our listing of Texas conventions and other homeschool events is ordered by date with ongoing events listed first. If you would like to submit a Texas homeschool convention or event, you may do so using the red button above.
Dallas Baptist University Campus VisitDallas
January 19, 2019 - July 26, 2019
Patriot Preview gives students and their parents a sneak peek into life at Dallas Baptist University. You'll have the opportunity to tour the campus, visit with faculty and administrators, particip...
Fort Worth Botanic Garden and BRIT Homeschool DayFort Worth
January 28, 2019 - December 31, 2019
"Come and GROW with us in our outdoor classrooms at the Fort Worth Botanic Garden and BRIT! Homeschool Day is a custom experience designed to assist exploration for homeschool students and energize...
Texas Home School Coalition (THSC) Southwest Convention and Family ConferenceThe Woodlands
May 30, 2019 - June 1, 2019
The THSC Convention offers workshops designed to encourage and inspire new or seasoned home school parents. Location: The Woodlands Waterway Marriott
STEM Summer Camps at Sci-Tech Discovery CenterFrisco
June 3, 2019 - August 4, 2019
STEM Camps introduce kids to science and technology in the world around them. They can explore physics and engineering, Earth and space, robots, drones, and chemical reactions. It's all fun and gam...
Texas Harmony Chorus, Patriotic Divas, SING!!Irving
June 3, 2019 - July 8, 2019
Texas Harmony is an award winning a cappella chorus for women of all ages and walks of life. Texas Harmony's mission is to promote singing, harmony, friendship, self-esteem and the sense of belon...
SkyEarth Primitive Skills and Homesteading GatheringNear Dallas
October 20, 2019 - October 26, 2019
The SkyEarth Gathering is one of a family of gatherings like Rabbitstick (started 1988), Winter Count and Earth Knack that strive to reconnect people with old ways of making fire, tanning hides, fo...