Our listing of conventions and other homeschool events is ordered by date with ongoing events listed first. If you would like to submit a homeschool convention or event, you may do so using the red button below.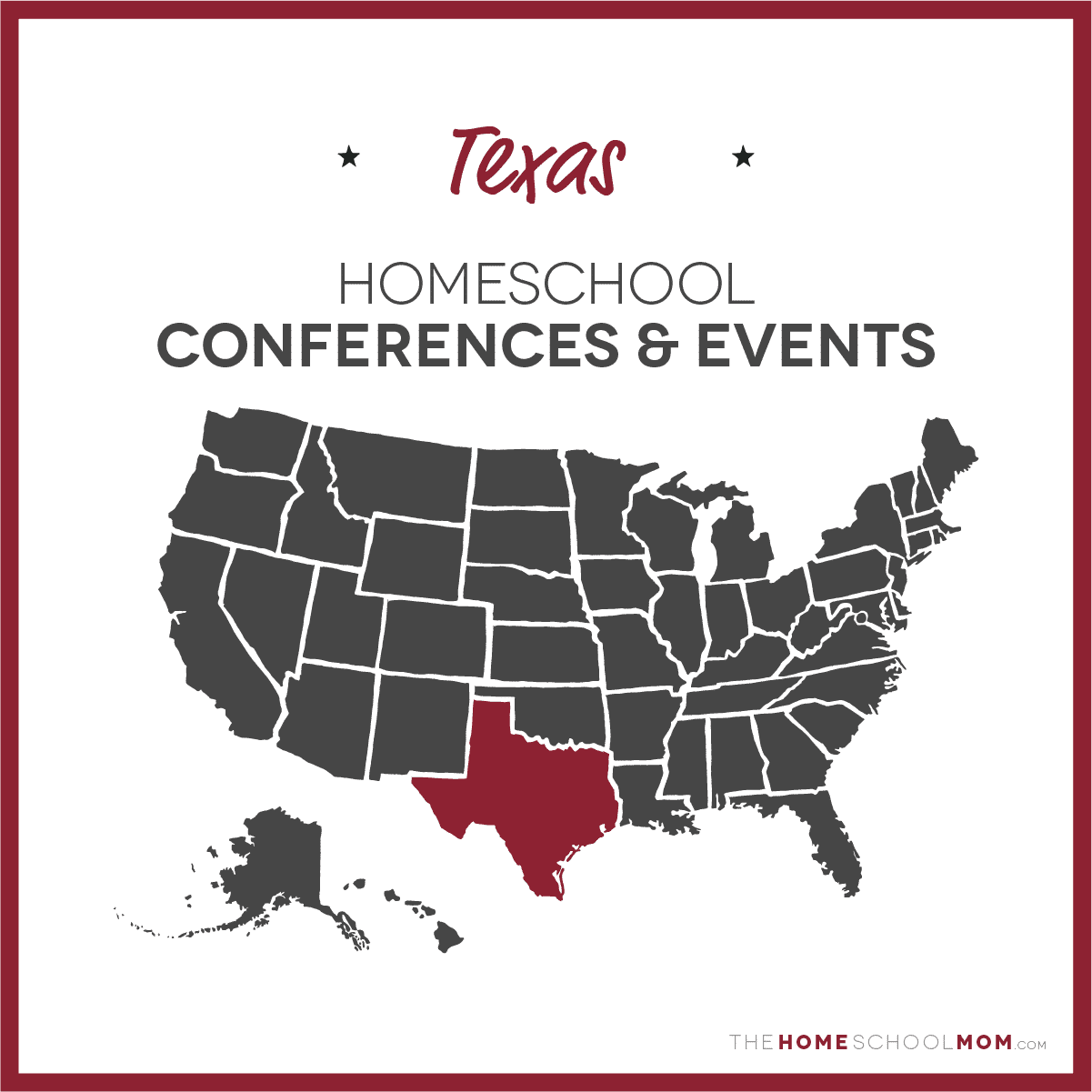 Submit a Local Resource
Homeschool conventions are a great place to find encouragement, motivation, and inspiration. Before heading out to the Texas homeschool conventions listed below, read about how to make the most of conventions.
THSC RoundtableDallas/Fort Worth
Ongoing
DFW Parents -Thinking about home schooling in Texas but don't know where to start? Come hear from parents who have been there, done that. A free lecture, on beginning home schooling (in Plano, non ... [Read more...]
Charlotte Mason Gathering at Biblio GardenLittle Elm/ West Frisco
Ongoing
Mother culture is a priority at our CM-style gatherings. Passion for learning is contagious! Designed for upper elementary and older students, we explore classes like Financial Literacy, Survival s... [Read more...]
Go to Texas...